(Видео) Девојка се разнесе пред полициски пункт во Чеченија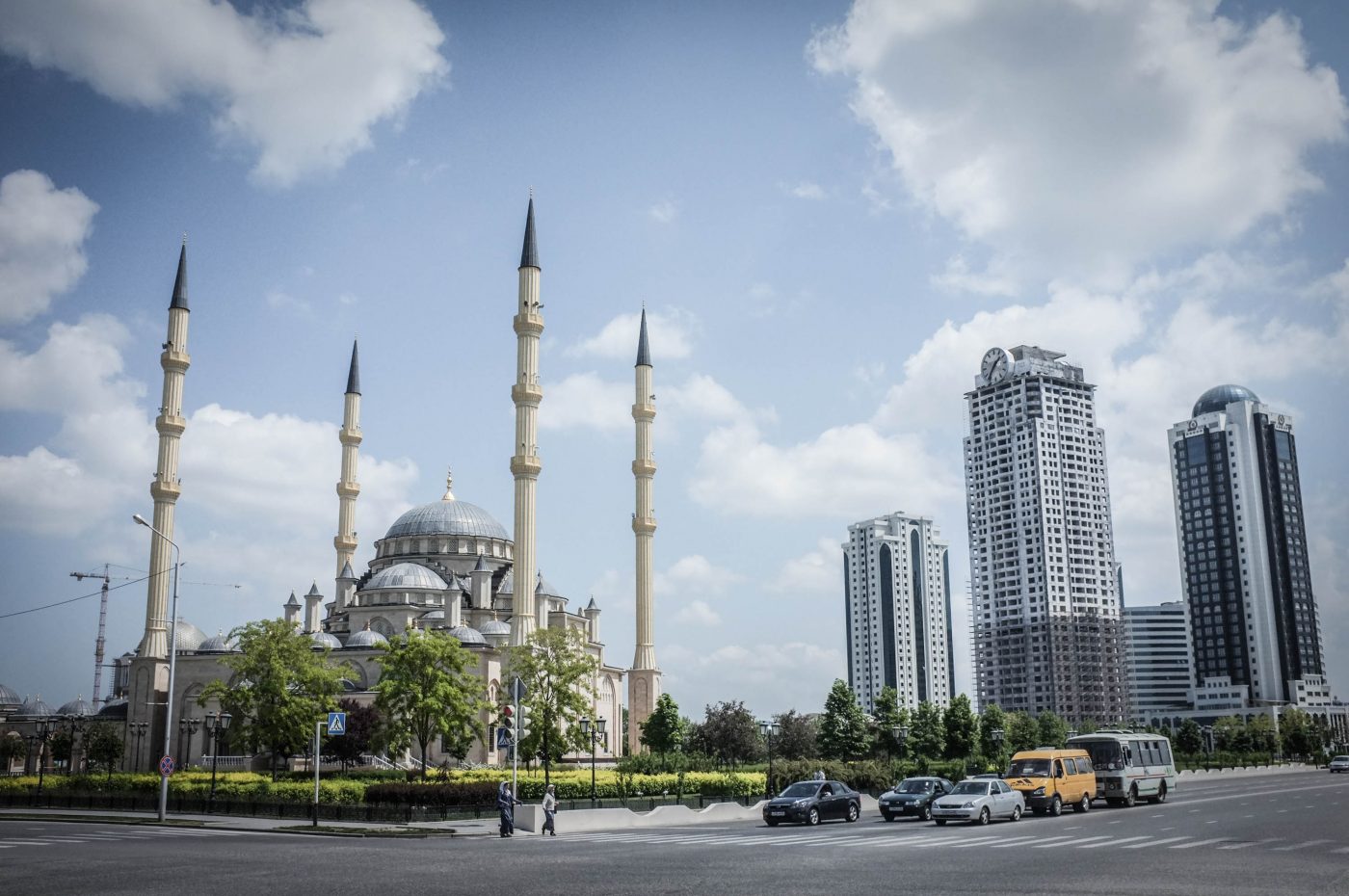 Девојка се разнесе со експлозив пред полициски пункт во главниот град на Чеченија, Грозни. Никој друг не е убиен, ниту повреден, а во тек е утврдување на идентитетот на девојката самоубиец, пренесе "Индепендент".
Visuals from Grozy, Chechnya (Russia), where a suicide attack has taken place at a check point, no casualty reported pic.twitter.com/uvR1AyPwsN

— Khalid khi (@khalid_pk) 17 November 2018
Девојката за време на преминот низ контролниот полициски пункт активирала експлозивна направа, рекол вршителот на должност министер за внатрешни работи за Чеченската Република, генерал на полицијата, Апти Алаудинов.
Според него, полицајците, кои забележале дека девојката чудно се однесувала, побарале од неа да застане и да им покаже документи.
Игнорирајќи го тоа, девојката се упатила кон пунктот. Полицајците забележале дека таа носи експлозив и испукале предупредувачки истрел во воздухот, по што девојката го активирала експлозивот.
Жртви во инцидентот нема, полицајците успеале да ја задржат жената подалеку од себе. Во тек е утврдување на идентитетот на девојката и се трага за евентуални соучесници во нападот.
©Makfax.com.mk Доколку преземете содржина од оваа страница, во целост сте се согласиле со нејзините Услови за користење.

(Видео) Се наѕира крајот на бруталната граѓанска војна во Јемен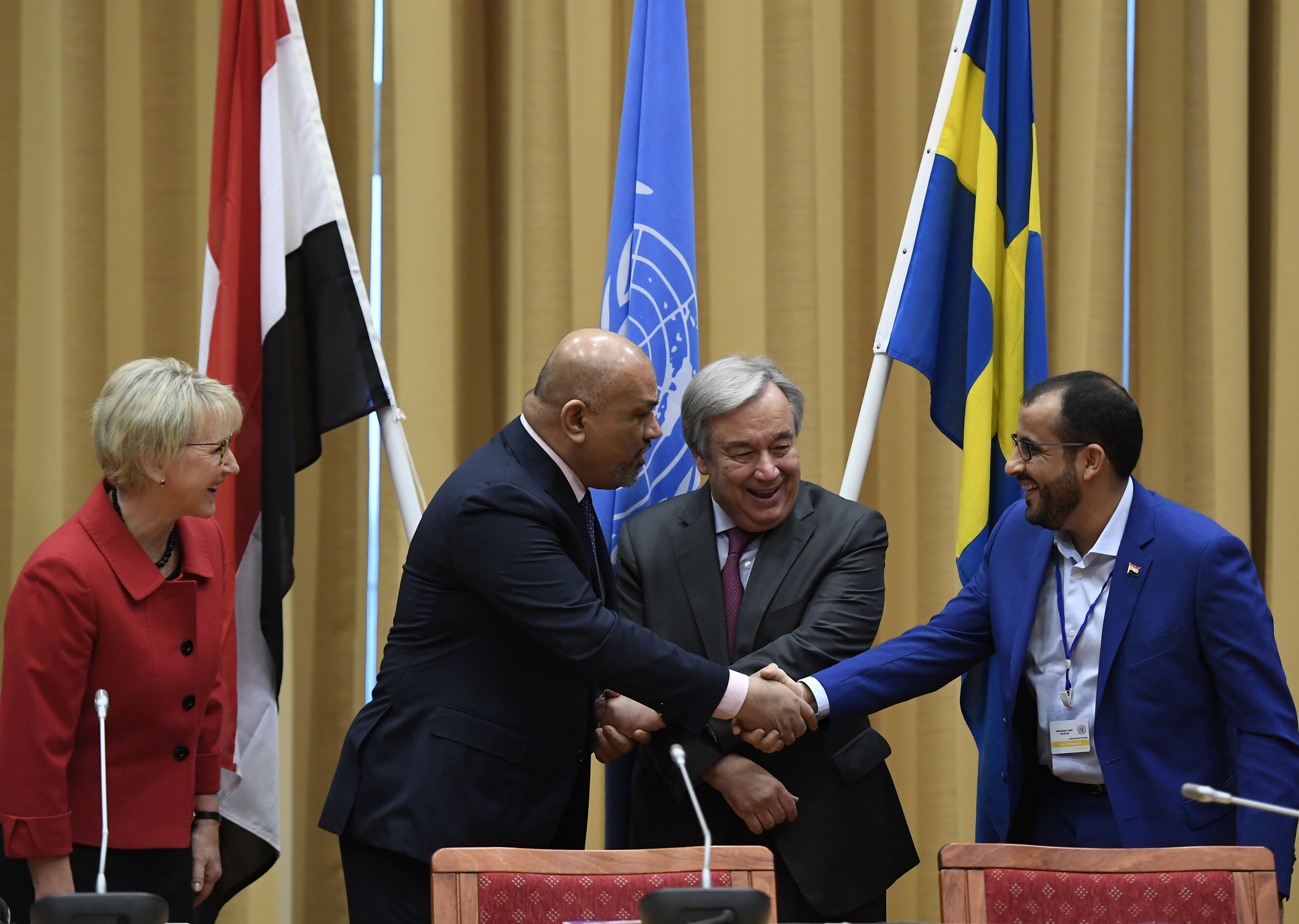 Претставниците на спротивставените страни во воените конфликти кои го разораа Јемен, денеска се ракуваа во присуствo на генералниот секретар на ОН, Антонио Гутереш.
Договорот за прекин на огнот во борбите за приморскиот град ал-Худајда беше постигнат по седумдневни преговори во Шведска, од страна на министерот за надворешни работи Калид ал Јамани и претставникот на бунтовниците, Мухамед Абделсалам.
VIDEO: Rival sides in Yemen's civil war, the country's foreign minister Khaled al Yamani and rebel negotiator Mohammed Abdelsalam, shake hands after agreeing a ceasefire for the vital port of #Hodeida on the seventh day of UN-brokered peace talks in Sweden pic.twitter.com/SwwkigJOz8

— AFP news agency (@AFP) December 13, 2018
Генералниот секретар на ОН, Антонио Гутереш изјави дека завојуваните страни во Јемен, по една недела мировни преговори што се одржуваа во Шведска, се согласиле за воспоставување на прекин на огнот во провинцијата Худајда и за повлекување на силите од пристанишниот град на Црвеното Море.
Агенцијата АП објави дека Гутереш им се заблагодарил на делегациите од Јемен за, како што рекол, важниот чекор и вистинскиот напредок кон идните преговори за прекин на конфликтот, додавајќи дека следната рунда преговори се планирани кон крајот на месецот.
Бруталната четиригодишна граѓанска војна во Јемен ја водат меѓународно признатата влада, која ја има поддршката од коалицијата предводена од Саудиска Арабија и бунтовниците Хути кои ја уживаат поддршката на Иран, појаснува американската агенција.
Според Обединетите нации, воената состојба во земјата предизвика една од најлошите хуманитарни кризи во светот поради која на 29 милиони Јеменци им е потребна помош.
"Ова е само почеток", рече Гутереш и им се заблагодари на двете страни за преговорите и поради тоа што покажале политичка свест и волја да разговараат за иднината на Јемен.