Дете во Саудиска Арабија почина кога на лекарите им се скрши брис на Ковид-19 во неговиот нос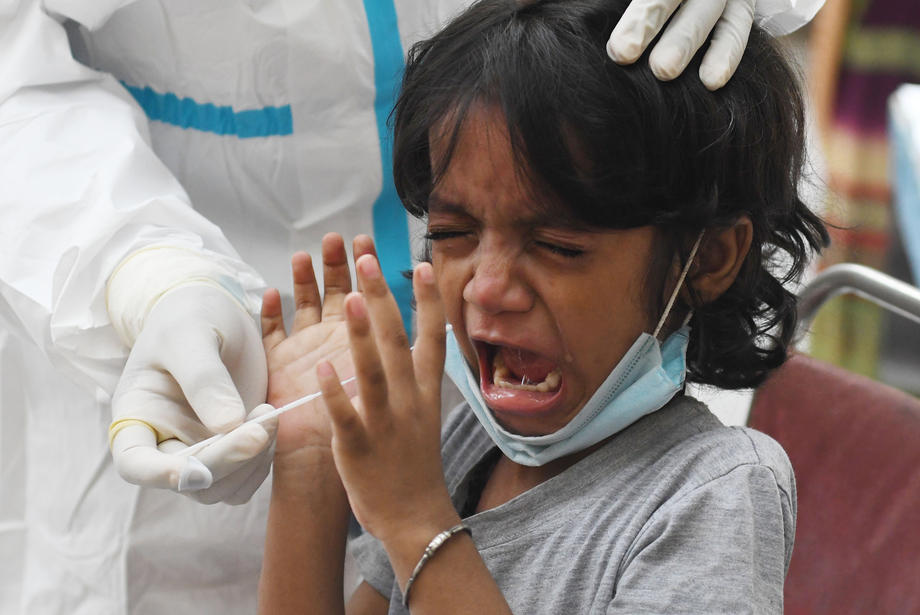 Едно и полгодишно дете од Саудиска Арабија почина како резултат на кршење на брисот на коронавирусот во носната празнина. Детето имало висока температура и треска.
Министерот за здравство, Тавфик бин Фавзан ал-Рабија, нареди истрага за инцидентот.
"Тој не страдаше од никакви хронични или опасни болести. Во петокот вечерта имаше треска и го однесовме во општата болница 'Шакра' заедно со мајка му", изјавил неговиот вујко и старател.
"Кога беше прегледан од лекар, тие одлучија да му направат брис од нос, иако тој беше здрав и имаше само висока температура", рекол вујкото.
Лекарот решил да го стави под општа анестезија за да го извади скршениот брис од носот на детето.
"Околу 1 часот по полноќ, тие ме известија дека операцијата е завршена и дека лекарот може да го извади брисот".
Кога неговиот внук се разбудил, ја замолил медицинската сестра да го прегледа момчето по операцијата, да го провери неговиот статус и да се осигури дека брисот е изваден целосно и дека нема крвавење или отежнато дишење.
Tears – This is so sad. A one and a half year old Saudi child died due to a #coronavirus swab breaking inside his nasal cavity after medical staff at a hospital performed a #Covid19 test as he had a fever. https://t.co/8Nuut7FjG3

— Amy Chew (@1AmyChew) July 15, 2020
Но, медицинската сестра рекла дека лекарот не е достапен и ја замолила мајката да почека.
Во 9 часот наутро момчето ја изгубило свеста, а медицинскиот персонал открил дека тоа не дише и направиле ЦПР.
"Потоа дојдов во болницата и побарав да дојде докторот специјалист. Тој направи рентген, кој покажа дека има блокада на дишните патишта во едно од белите дробови, според радиологот".
Семејството на детето бара истрага за причината за неочекуваната смрт на детето и казни за постапките на медицинскиот персонал што го водеше случајот на неговиот внук.
©Makfax.com.mk Доколку преземете содржина од оваа страница, во целост сте се согласиле со нејзините Услови за користење.

(Видео) Од петок карантин во цела Франција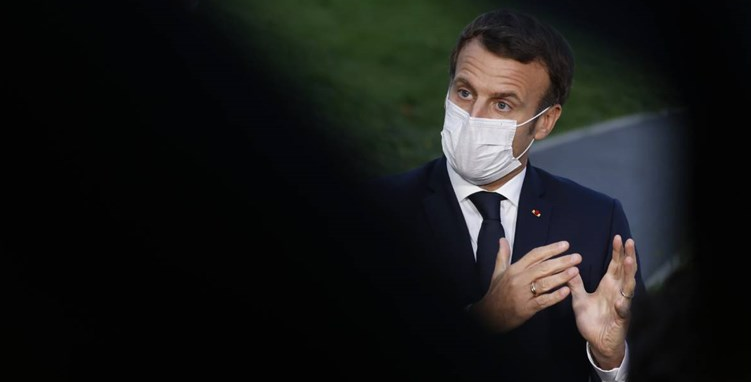 Францускиот претседател Емануел Макрон прогласи каратин од петок што ќе трае најмалку до 1 декември.
"Бранот се рашири низ цела Европа, несомнено ќе биде посилен и поубиствен од првиот"
"Вирусот циркулира со брзина што не ја предвидуваат ниту најпесимистичките прогнози", рече Макрон на почетокот на своето обраќање. Тој рече дека сите француски региони се во црвено.
"Бранот ја зафаќа цела Европа. Дали сторивме сè како што треба? Не. Но, направивме се што можеме. Нашата стратегија, со оглед на информациите што ги имавме, беше вистинската".
Тој рече дека Франција е преплавена од втор бран "кој несомнено ќе биде помоќен и поубиствен од првиот". Изрази увереност дека 9000 пациенти ќе бидат на интензивна нега до средината на ноември, што би значело дека капацитетите ќе бидат речиси полни.
"Вирусот ги погодува сите генерации", рече Макрон, нагласувајќи дека задачата е да се заштитат оние кои обезбедуваат грижа за болните.
"Треба да ја заштитиме економијата", рече Макрон, додавајќи дека рамнотежата е важна, меѓутоа, ништо не е поважно од човечките животи.
"Франција никогаш нема да усвои стратегија на колективен имунитет. Оваа опција ќе доведе до скоро 400.000 дополнителни смртни случаи", рече францускиот претседател.
Карантин од петок, на луѓето ќе им биде дозволено да го напуштат домот само од оправдани причини
Макрон прогласи карантин, почнувајќи од петок. Според новите мерки, на луѓето ќе им биде дозволено да ја напуштаат куќата само заради неопходни обврски, работа или од здравствени причини. Во секој од овие случаи, луѓето ќе мора да пополнат образец за да го оправдаат напуштањето.
Карантинот вклучува и забрана за собирање.
Училиштата ќе останат отворени, како и градинките.
Макрон објасни дека карантинот ќе трае најмалку до 1 декември. Тој се надева на вакцина во текот на летото, повикувајќи се на проценки на научници.
"Имам доверба во нас. Ќе се издигнеме уште еднаш и ќе бидеме обединети. Да живее Република и да живее Франција", го заврши Макрон своето телевизиско обраќање во живо.
Најавата на Макрон за карантин доаѓа по рекордните бројки на заразени во земјата.