Додека го апсеа, Асанж во рацете држеше книга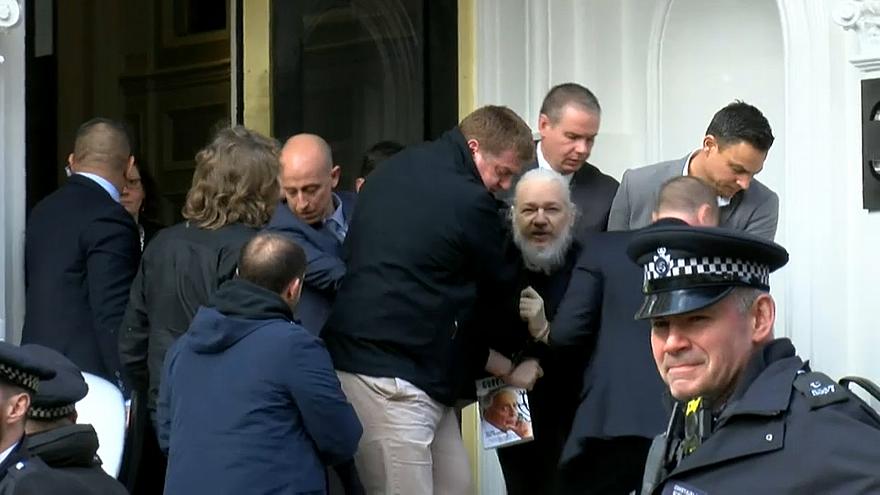 Додека полицијата го извлекуваше Џулијан Асанж од Амбасадата на Еквадор во Лондон, тој во рацете цврсто држеше една книга. Се работи за книгата "Историјата за државната национална безбедност" од авторот Гор Видал, пренесе "Спутник".
On brand to the very end, Julian Assange was holding a copy of Gore Vidal's History of the National Security State as he was dragged from the Ecuadorian embassy. pic.twitter.com/tq8Uytw6o9

— Will Martin (@willmartin19) April 11, 2019
Подоцна, пред судот во Вестминстер, Асанж во тишина ја читал оваа книга пред да се изјасни дека е невин.
Како што се наведува, Видал преку збирка интервјуа во оваа книга опишал теми со кои опсесивно се занимавал и самиот Асанж. Книгата ги следи историските основи на воено-индустрискиот комплеск, како и експанзијата на извршната моќ во САД, која довела до израз на империјалистичкото претседателство.
"Луѓето изгубија глас бидејќи немаат информации", предупредува Видал во книгата.
Асанж вчера беше уапсен и исфрлен од Амбасадата на Еквадор во Лондон, каде што беше повеќе од шест години. Азилот што го доби од Еквадор го штитеше од екстрадиција во Шведска, каде што го бараат поради наводно сексуална злоупотреба на колешка. Таа тужба беше отфрлена, но остана онаа што го чека во САД поради објавувањето илјадници доверливи документи од страна на "Викиликс".
©Makfax.com.mk Доколку преземете содржина од оваа страница, во целост сте се согласиле со нејзините Услови за користење.

Прв случај на мистериозниот вирус во САД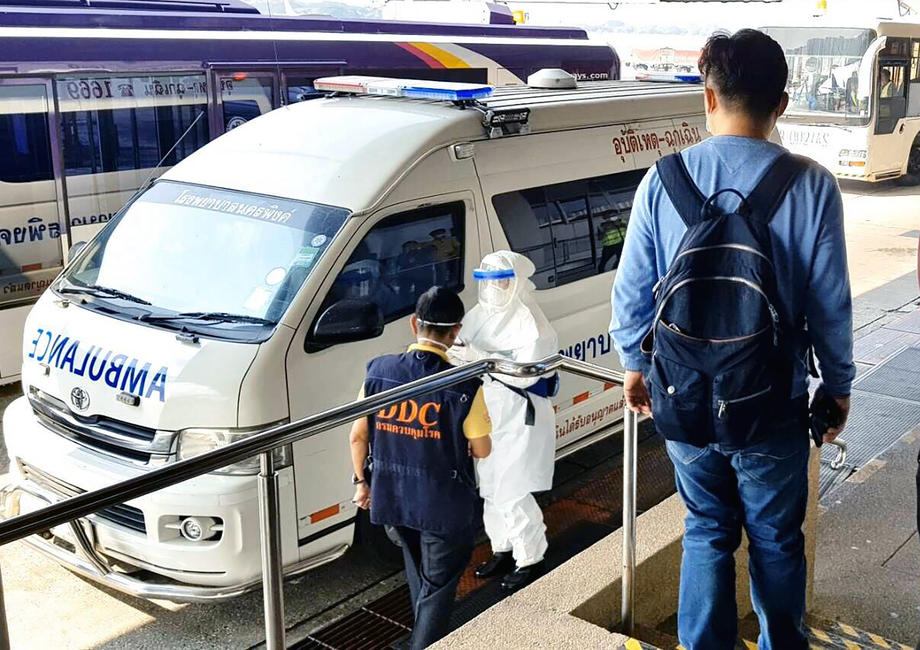 Официјални лица од здравствените власти го потврдија првиот случај на мистериозниот корона вирус во САД, кој уби шест луѓе во Кина, а стотици се заболени.
Портпаролот на Белата куќа одбил да даде коментар и ги упатил новинарите до Центарот за контрола и спречување болести (ЦДЦ). Си-ен-би-си објави дека и од таму не добиле одговор.
"Ројтерс" објави дека кај патник од Кина во Сиетл бил дијагноситициран вирусот. Официјална потврда за случајот се очекува попладнево на брифинг во ЦДЦ, пренесе Си-ен-ен.
Освен во Кина, заболени од вирусот има во Тајланд, Јужна Кореја, Јапонија и Тајван.
Светската здравствена организација (СЗО) утре ќе одржи состанок со експерти за да разгледаат дали вирусот е глобален здравствен итен случај и дали треба да биде прогласена вонредна состојба.
Последен пат СЗО прогласи глобален здравствен итен случај во 2019 година поради еболата во источен Конго, од која починаа над 2.000 луѓе. Вонредна состојба беше прогласена и за вирусот Зика во 2016 година, за свинскиот грип "Х1Н1" во 2009 година и за појавата на детска парализа и ебола во 2014 година.
Кинеските власти велат дека многу од пациентите со новата болест дошле во контакт со пазарите со морска храна, посочувајќи дека вирусот се шири од животни на луѓе. Сепак, здравствените власти велат дека вирусот се пренел и од човек на човек преку блиски контакти.
ЦДЦ соопшти дека луѓето можат да се заштитат од вирусот со миење на рацете со сапун и вода, да избегнуваат допирање на очите, носот или устата и да се држат настрана од болни луѓе. Многу луѓе во Кина купиле маски за лице за да се заштитат од вирусот.