Додека го апсеа, Асанж во рацете држеше книга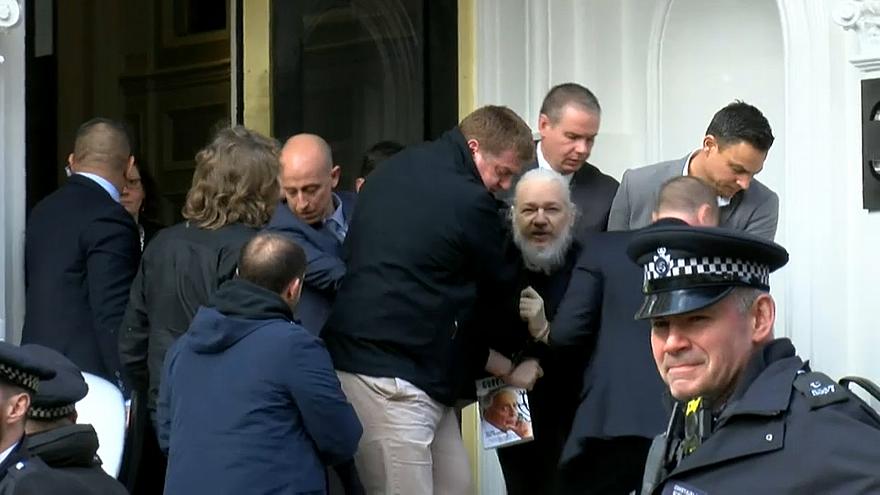 Додека полицијата го извлекуваше Џулијан Асанж од Амбасадата на Еквадор во Лондон, тој во рацете цврсто држеше една книга. Се работи за книгата "Историјата за државната национална безбедност" од авторот Гор Видал, пренесе "Спутник".
On brand to the very end, Julian Assange was holding a copy of Gore Vidal's History of the National Security State as he was dragged from the Ecuadorian embassy. pic.twitter.com/tq8Uytw6o9

— Will Martin (@willmartin19) April 11, 2019
Подоцна, пред судот во Вестминстер, Асанж во тишина ја читал оваа книга пред да се изјасни дека е невин.
Како што се наведува, Видал преку збирка интервјуа во оваа книга опишал теми со кои опсесивно се занимавал и самиот Асанж. Книгата ги следи историските основи на воено-индустрискиот комплеск, како и експанзијата на извршната моќ во САД, која довела до израз на империјалистичкото претседателство.
"Луѓето изгубија глас бидејќи немаат информации", предупредува Видал во книгата.
Асанж вчера беше уапсен и исфрлен од Амбасадата на Еквадор во Лондон, каде што беше повеќе од шест години. Азилот што го доби од Еквадор го штитеше од екстрадиција во Шведска, каде што го бараат поради наводно сексуална злоупотреба на колешка. Таа тужба беше отфрлена, но остана онаа што го чека во САД поради објавувањето илјадници доверливи документи од страна на "Викиликс".
©Makfax.com.mk Доколку преземете содржина од оваа страница, во целост сте се согласиле со нејзините Услови за користење.

Финска воведува задолжителни тестови и карантин по слетувањето на авион со 24 позитивни патници од Скопје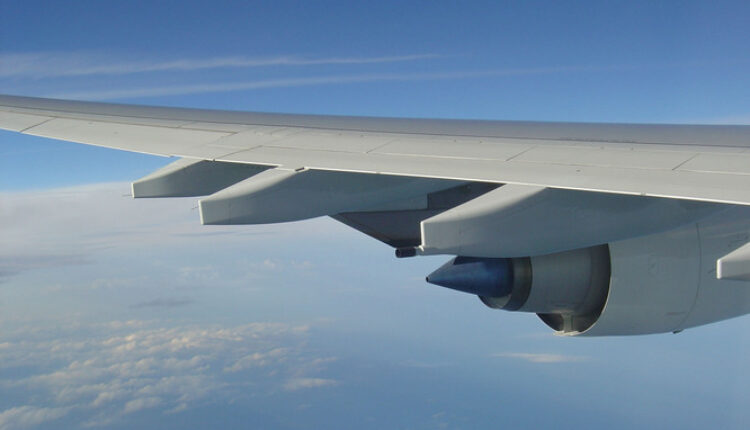 Финска ќе воведе задолжителни тестови за коронавирус и карантин за патниците од одредени високоризични земји, откако 24 од 157 патници што пристигнале од Скопје биле позитивни на тестовите за Kовид-19, објави Ројтерс.
Доброволното тестирање било организирано во саботата на аеродромот во југозападниот фински град Турку за сите патници што пристигнале со авионот од Скопје, откако властите заклучиле дека летовите од Македонија и од Букурешт во Романија се два главни извори на новите инфекции со коронавирус во Финска, им рече на новинарите министерката за семејни работи и социјални услуги Криста Кијуру.
"Епидемијата ја има на Балканот", рече Кијуру осврнувајќи се на неодамнешното скромно покачување на инфекциите во Финска.
Задолжителниот двонеделен карантин и тестовите за коронавирус по случаен избор по пристигнувањето во Финска ќе се применуваат за секој што ќе пристигне од земја со повеќе од 8 до 10 нови случаи на Ковид-19 на 100.000 жители во последниот 14-дневен период.Во моментов, правилото важи за повеќето земји, со исклучок на 25 земји како што се Италија, Јапонија, Грција и Норвешка, каде што бројот на заразени останува низок.