Драматично видео од уривање на мост – камион се обидува да го помине и паѓа во реката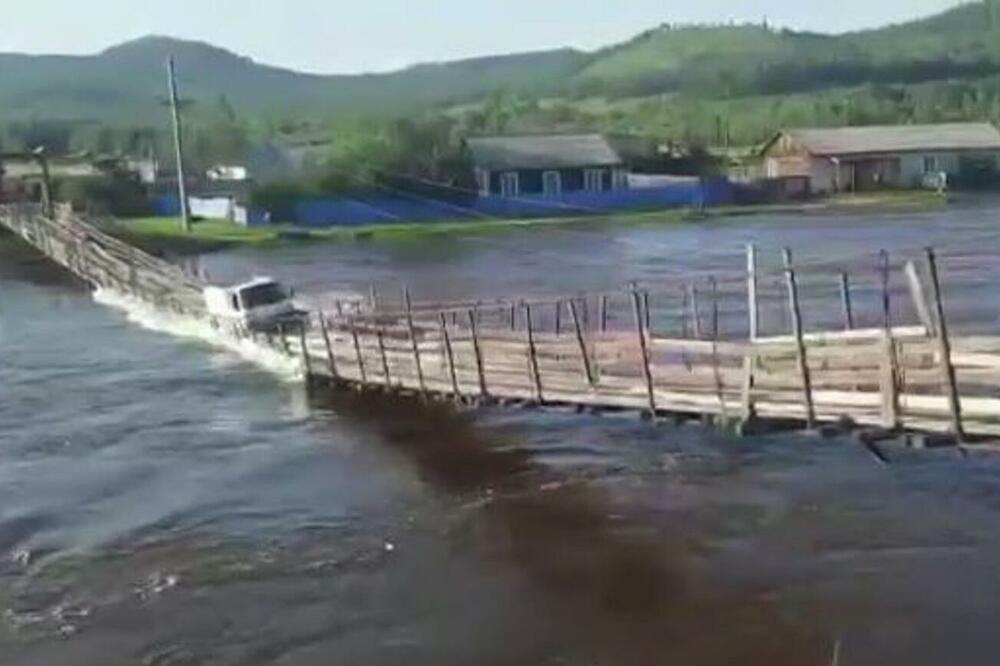 На социјалните мрежи се појави видео кое е направено на истокот на Русија, на кое се гледа како камион се обидува да премине  мост, кој се урива во еден момент.
Видеото е направено во селото Уриум, источно од Москва.
BRIDGE COLLAPSE: Witness video captures the moment a suspension bridge in Russia suddenly burst and collapsed as a truck was driving across the heavily flooded waters. pic.twitter.com/hnbqpLQJi9

— CBS News (@CBSNews) July 23, 2021
Во еден момент камионот полека се приближува до мостот и се обидува да го помине, иако е тесен и не е толку стабилен во структурата.
Во следниот момент целата конструкција почнува да се руши и заедно со возилото паѓа во реката. Сепак, според медиумите, возачот ја преживеал несреќата со огромна среќа.
©Makfax.com.mk Доколку преземете содржина од оваа страница, во целост сте се согласиле со нејзините Услови за користење.

Борел: Ја следиме ситуацијата на северот на Косово, провокациите се неприфатливи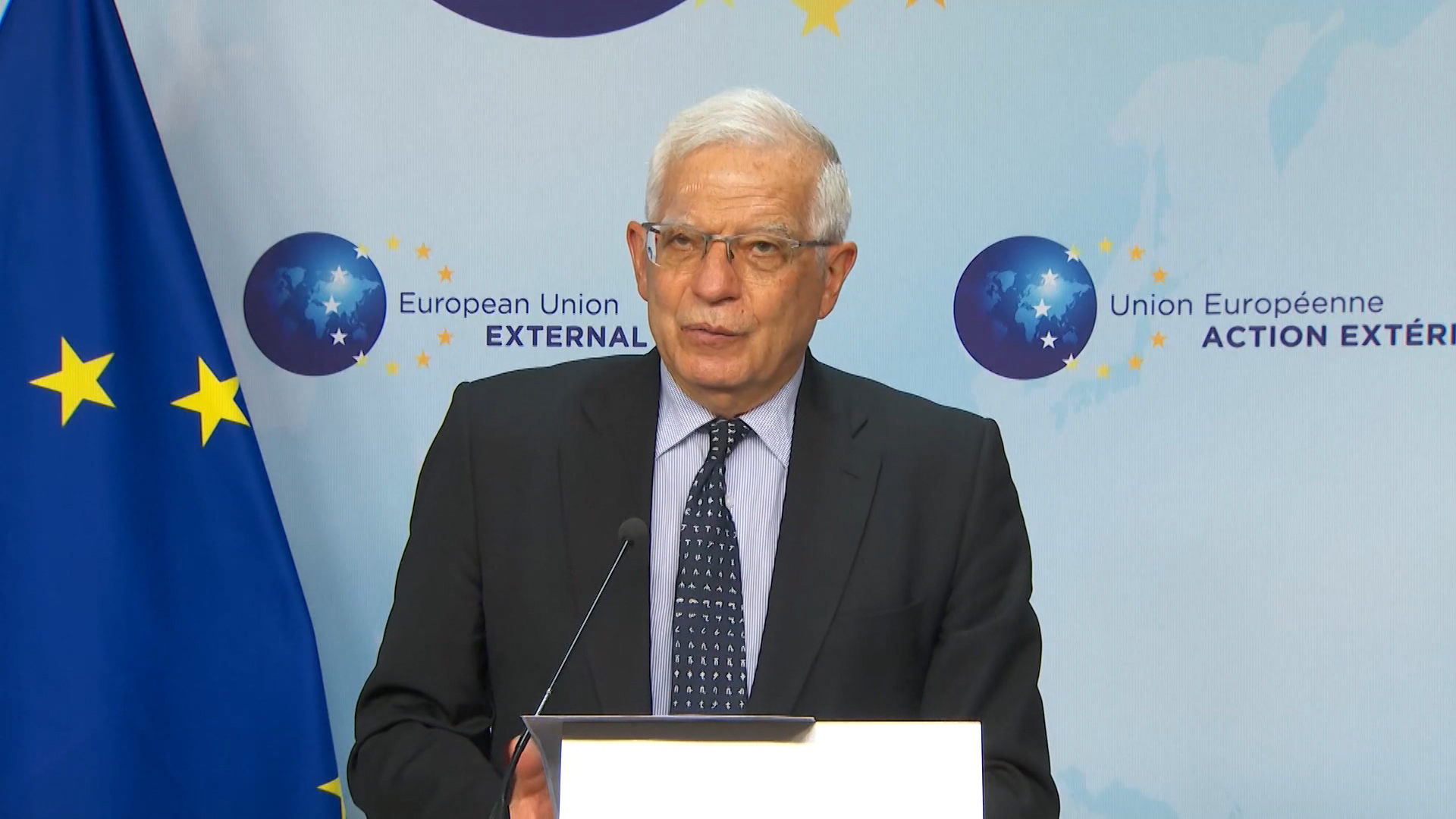 Високиот претставник на ЕУ, Жозеп Борел рече дека внимателно се следи ситуацијата на северот на Косово и им кажа на двете страни дека сите дополнителни провокации или еднострани и некоординирани дејствија се "неприфатливи".
"Србија и Косово мора безусловно да ја деескалираат ситуацијата на терен со итно повлекување на специјалните полициски единици и отстранување на блокадите на патиштата", рече Борел.
Тој порача дека Србија и Косово мора да најдат решенија за да ја смират ситуацијата и да се договорат како да се оди напред, и оти ЕУ "активно ќе ги поддржи тие напори".
"И косовските и српските лидери се целосно одговорни за секој ризик по безбедноста и благосостојбата на заедниците во Косово и во Србија. Го истакнав тоа во моите пораки до претседателот Вучиќ и премиерот Курти оваа недела", рече Борел.
Тој нагласи дека дијалогот со посредство на ЕУ останува единствената платформа каде се разговараат и решаваат сите отворени прашања меѓу страните, вклучително и прашањата поврзани со слободата на движење и регистарските таблички.
Пристигнувањето на двајцата главни преговарачи во Брисел во наредните денови е првиот позитивен чекор, рече Борел, додавајќи дека е од клучно значење тие да дојдат и да разговараат како да продолжат понатаму и да најдат одржливи решенија што се во интерес на граѓаните.
"Повторуваме – очекуваме и Косово и Србија да се вратат кон помирувањето, регионалната стабилност и соработката за доброто на своите граѓани. Ова е клучно за постигнување сеопфатен и правно обврзувачки договор за нормализација на нивните односи, што е неопходно за двете страни да напредуваат на својот пат кон ЕУ", рече Борел.
Тој изјави дека е во контакт со генералниот секретар на НАТО, на кого му се заблагодари за вонредната соработка помеѓу КФОР и Еулекс.
"КФОР има клучна улога во поддршката на регионалната стабилност на Западен Балкан", заклучи високиот претставник на ЕУ.
Српскиот претседател Александар Вучиќ телефонски разговараше со Борел, нагласувајќи дека "Србија ќе продолжи да ги почитува сите договори што ги има потпишано, сите меѓународни правни прописи и ќе продолжи да го поддржува регионалниот мир и стабилност и покрај неодговорното, несериозно и криминално однесување на приштинските власти.
Борел, како што се додава, повика на трпение, зачувување на мирот и продолжување на дијалогот во Брисел.