Експлозија на мобилен телефон усмрти девојче во Казахстан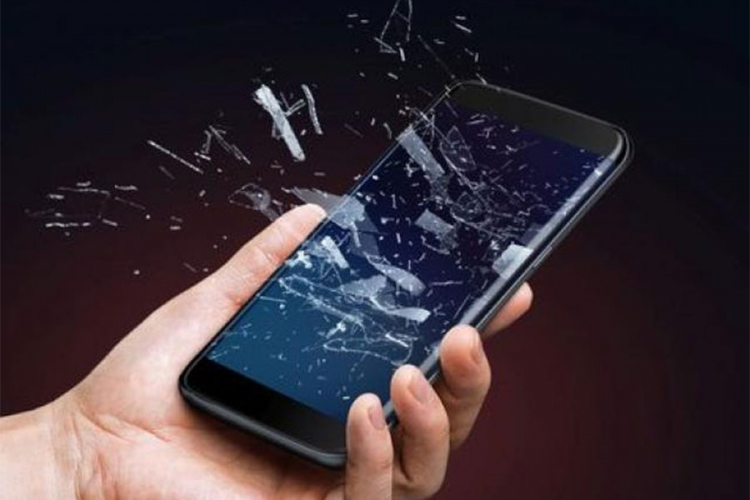 Едно девојче (14) загина кога експлодирал мобилниот телефон во близина на нејзината главата.
Алуа Асетизи Абзалбек од Казахстан слушала музика на нејзиниот мобилен телефон пред спиење и утрината била пронајдена мртва, според "Дејли мејл".
Крај нејзината глава на перницата имало мобилен телефон, чија батерија експлодирала. Тој бил вклучен во струјата, соопшти локалната полиција.
Girl, 14, dies when her phone explodes on her pillow after she went to sleep with it plugged into a charger https://t.co/IUDRHu0giA

— Daily Mail Online (@MailOnline) October 1, 2019
Форензичарите потврдиле дека мобилниот телефон експлодирал рано наутро и дека батеријата се прегреала при полнење. Иако се шпекулира дека девојчето починало од повреди на главата затоа што смртта била моментна, тоа ќе биде потврдено по обдукцијата.
Не е познато за кој паметен телефон станува збор.
"Беше најдобра, се дружевме уште од детството. Ми недостигаш", напишала најдобрата пријателка на загинатата девојка.
©Makfax.com.mk Доколку преземете содржина од оваа страница, во целост сте се согласиле со нејзините Услови за користење.

Лидерите на Западен Балкан со заедничка декларација: Итен почеток на преговорите со Скопје и Тирана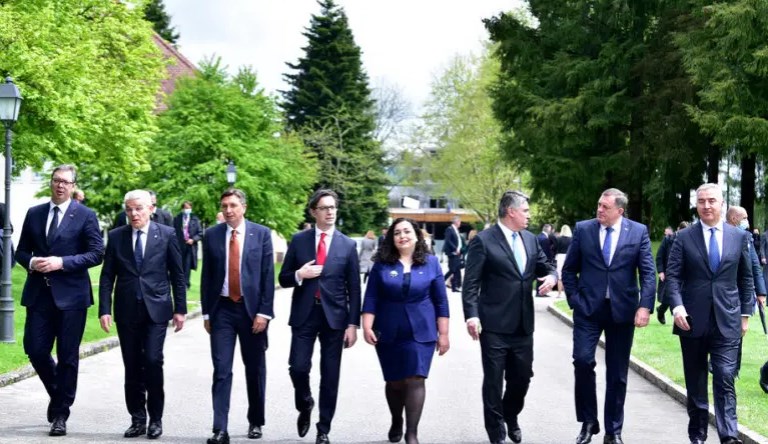 Декларацијата усвоена од лидерите на Процесот "Брдо – Бриони" на самитот укажува на важноста од брзото проширување на ЕУ за целиот регион на Западен Балкан, а не за одделни земји.
Лидерите на Словенија, Хрватска, Албанија, Црна Гора, Косово, Северна Македонија, Србија и на Босна и Херцеговина присуствуваа на состанокот по повод 10-годишнината од иницијативата.
Заедничката изјава го поздравува усвојувањето на Економскиот и инвестициски план на ЕУ за Западен Балкан од октомври 2020 година, како и фактот дека, како што се наведува, е придружен со значителни финансиски средства.
Документот нагласува дека, како составен дел на Европа, Западен Балкан има права и обврски да го следи развојот на земјите членки на ЕУ што е можно повеќе, со олеснет пристап до Унијата.
Лидерите на Процесот "Брдо – Бриони" истакнаа дека се посветени на заедничката стратешка визија за Европа и ја истакнаа нивната посветеност на мирот и стабилноста, вклучително и добрососедските односи.
"Западен Балкан е дел од Европа и обединувањето на Европа не е целосно без Западен Балкан. Со членството во ЕУ границите меѓу земјите членки стануваат помалку важни, што создава поширок простор за соживот и плуралност на националните интереси", се вели во документот.
"Ја повикуваме ЕУ да го забрза процесот на пристапување многу бргу и да го вклучи целиот Западен Балкан во Унијата имајќи го предвид напредокот што го направи секоја земја", порачаа политичките лидери.
Тие изразија јасен став за отворање на пристапните преговори со Албанија и Северна Македонија, без натамошно одложување.
Во однос на предизвиците на пандемијата на Ковид-19 и нејзините економски и социјални последици, тие ја истакнаа потребата да се искористи закрепнувањето како можност за зелена и дигитална транзиција, што ќе доведе до одржлив развој и ќе им понуди можности на помладите генерации.