Израел гради подземен систем за одбрана на границата со Либан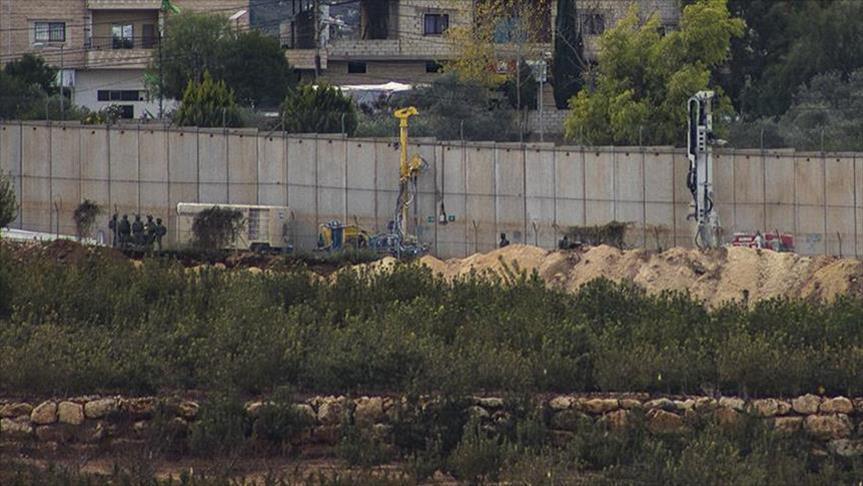 Израелската војска соопшти дека започнала со изградба на подземен систем за одбрана долж северната граница со Либан, за да ја заштити својата територија од можни напади од прекуграничните тунели.
        
"Планираниот инфраструктурен проект ќе ги идентификува подземните акустични и сеизмички активности коишто укажуваат на копање тунели", рече портпаролот на израелската војска.
        
Минатата година Израел уништи низа тунели за напади што биле ископани под границата од страна на либанската милитантна група Хезболах, пренесува АП.
        
Како што се наведува одбрамбениот систем ќе се гради на израелската страна на границата и за тоа се известени мировните сили на Обединетите нации.
       
 "Она што го правиме денес е дел од еден поголем план. Тоа е прашање на претпазливост", рече портпаролот на армијата.
        
Израел неодамна издаде предупредување дека Хезболах го засилил своето присуство долж нестабилната граница. Војната меѓу Израел и Хезболах заврши во 2006 година, со посредство на Соединетите Американски Држави и од тогаш директните борби беа ретки, иако има повремено насилство.Хезболах, кој е тесно поврзан со Иран, најголемиот непријател на Израел, вети дека ќе се одмазди за претходното убиство на иранскиот генерал Сулејмани.
©Makfax.com.mk Доколку преземете содржина од оваа страница, во целост сте се согласиле со нејзините Услови за користење.

Во град во Еквадор, во екот на пандемијата, мртви тела лежат по улиците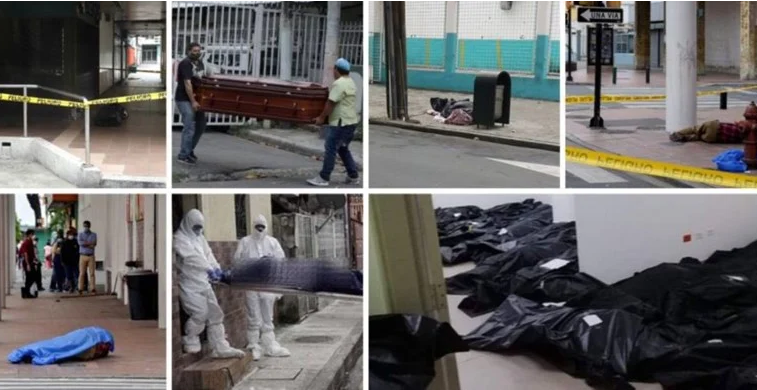 Во еквадорскиот град Гвајакил, поради пандемијата од коронавирус, градот бележи преоптовареност на здравствениот систем, поради што многу мртви едноставно завршуваат на улиците, јавува Си-ен-ен.
Системот за здравствена заштита е во колапс, болниците веќе не можат да примаат луѓе, како и мртовечниците починати, па затоа некои граѓани тврдат дека мртвите тела на нивните најблиски мора да ги остават на улица.
Coronavirus in Ecuador — Corpses are left to rot in the streets of Guayaquil. "The authorities are just leaving us to die"https://t.co/xaCgZvdxxE pic.twitter.com/XHZ6M3muDX

— Alfons López Tena (@alfonslopeztena) April 3, 2020
Не е познато колку луѓе во градот починале од коронавирусот. Некои семејства велат дека нивните најблиски имаат симптоми на коронавирус, други велат дека болниците не можеле да ги примаат од пренатрупаност.
"Чекавме пет дена. Викавме брза помош цело време, а тие само ни рекоа да чекаме да ја решат ситуацијата", вели еден жител на Гвајакил во видео објавено на социјалните мрежи, додека во истото видео неговиот сосед додава дека е најтешко да се издржи мирисот на мртви тела.
"Покрај лешевите, имаме дополнителен проблем бидејќи има многу повозрасни соседи. Мајка ми има 80 години и има многу проблеми со дишењето. Властите едноставно нè оставаат да умреме".
Во Еквадор се пријавени 3.368 случаи на инфекција со коронавирус, а досега се регистрирани 145 починати.