Израел му порача на Ердоган: Престани со дестабилизација на регионот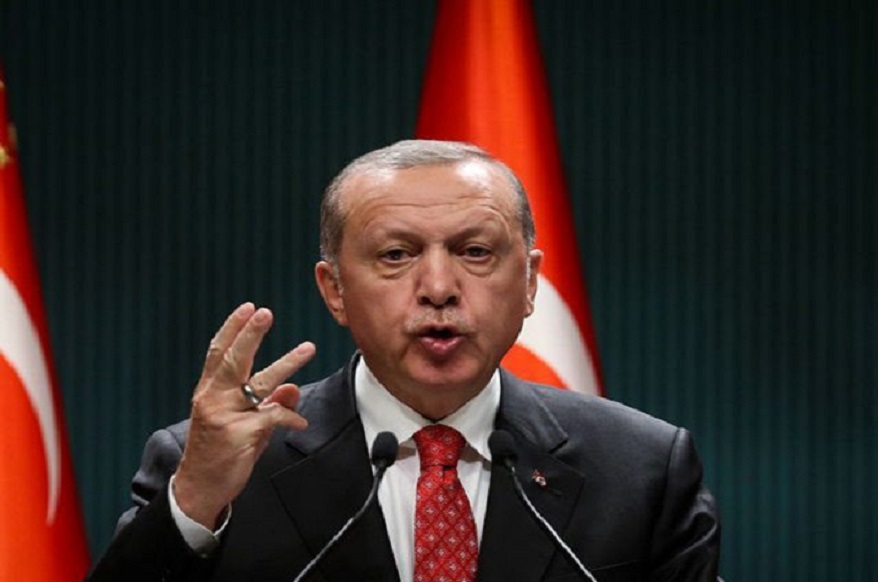 Во редок, јавен дипломатски прекор израелскиот министер за одбрана ја обвини Турција за дестабилизација на регионот и ја повика меѓународната заедница да изврши притисок врз Анкара да ги повлече рацете од директен тероризам, пренесува "Тајмс оф Израел".
Министерот за одбрана, Бени Гантц, ги критикуваше Турција и Иран, како негатори на промоцијата на мирот и поддржувачи на регионалната агресија, додека Ајлан ал-Ајлан, шефот на Стопанската комора на Саудиска Арабија, изјави дека одговорност на секој Саудиец е целосен бојкот на сите турски производи.
Ганц и Ал-Ајлан реагираа откако турскиот претседател, Реџеп Таип Ердоган, го нарече Ерусалим "наш град" за време на обраќањето пред турските законодавци.
"Во овој град, кој мораше да го напуштиме со солзи за време на Првата светска војна, сè уште е можно да наидеме на траги од османлискиот отпор. Затоа Ерусалим е наш град, град од нас, ", рече Ердоган на отворањето на законодавната седница на турскиот парламент во четвртокот.
President @RTErdogan: "We consider it an honour on behalf of our country and nation to express the rights of the oppressed Palestinian people on every platform, with whom we have lived for centuries." pic.twitter.com/yCcfrrc5RY

— Turkish Presidency (@trpresidency) October 1, 2020
Ердоган притоа се осврна на четиривековното владеење на Отоманската Империја во Ерусалим од 1517-1917 година. Тој истакна дека првата молитвена насока на исламот била кон џамијата Ал-Акса и Куполата на карпата на Ридот на храмовите во Ерусалим пред да биде пренасочена кон Каба во Мека.
"Друга криза што внимателно ја следат нашата земја и нашата нација е угнетувањето на Израел врз Палестинците и рамнодушните практики што ја занемаруваат приватноста на Ерусалим", рече Ердоган.
"Прашањето за Ерусалим не е обичен геополитички проблем за нас. Како прво, сегашниот физички изглед на Стариот град, кој е срцето на Ерусалим, го изградил Сулејман Величествениот, со неговите sидови, чаршија и многу градби. Нашите предци со векови ја покажуваа својата почит ценејќи го овој град".
Ердоган не спомна дека Сулејман многу веројатно имал мајка Еврејка и бил заштитник на своите еврејски поданици.
"Сметаме дека е чест од име на нашата земја и нација на секоја платформа да ги изразиме правата на угнетениот палестински народ, со кого живееме со векови. Со ова разбирање, ќе ги следиме и палестинската кауза, која е рана што крвави од глобалната совест, и случајот Ерусалим до крај ", рече тој.
©Makfax.com.mk Доколку преземете содржина од оваа страница, во целост сте се согласиле со нејзините Услови за користење.

(Видео) Од петок карантин во цела Франција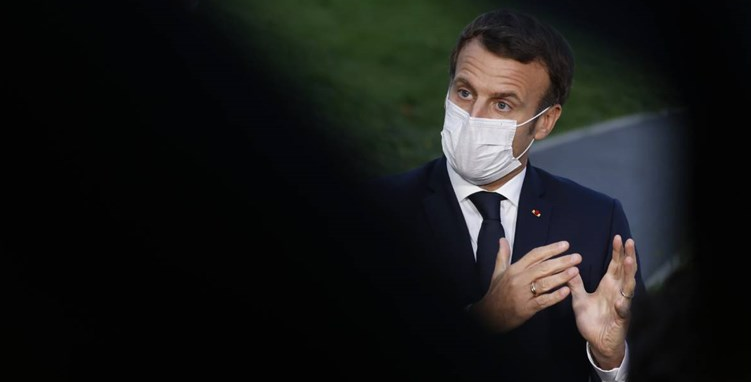 Францускиот претседател Емануел Макрон прогласи каратин од петок што ќе трае најмалку до 1 декември.
"Бранот се рашири низ цела Европа, несомнено ќе биде посилен и поубиствен од првиот"
"Вирусот циркулира со брзина што не ја предвидуваат ниту најпесимистичките прогнози", рече Макрон на почетокот на своето обраќање. Тој рече дека сите француски региони се во црвено.
"Бранот ја зафаќа цела Европа. Дали сторивме сè како што треба? Не. Но, направивме се што можеме. Нашата стратегија, со оглед на информациите што ги имавме, беше вистинската".
Тој рече дека Франција е преплавена од втор бран "кој несомнено ќе биде помоќен и поубиствен од првиот". Изрази увереност дека 9000 пациенти ќе бидат на интензивна нега до средината на ноември, што би значело дека капацитетите ќе бидат речиси полни.
"Вирусот ги погодува сите генерации", рече Макрон, нагласувајќи дека задачата е да се заштитат оние кои обезбедуваат грижа за болните.
"Треба да ја заштитиме економијата", рече Макрон, додавајќи дека рамнотежата е важна, меѓутоа, ништо не е поважно од човечките животи.
"Франција никогаш нема да усвои стратегија на колективен имунитет. Оваа опција ќе доведе до скоро 400.000 дополнителни смртни случаи", рече францускиот претседател.
Карантин од петок, на луѓето ќе им биде дозволено да го напуштат домот само од оправдани причини
Макрон прогласи карантин, почнувајќи од петок. Според новите мерки, на луѓето ќе им биде дозволено да ја напуштаат куќата само заради неопходни обврски, работа или од здравствени причини. Во секој од овие случаи, луѓето ќе мора да пополнат образец за да го оправдаат напуштањето.
Карантинот вклучува и забрана за собирање.
Училиштата ќе останат отворени, како и градинките.
Макрон објасни дека карантинот ќе трае најмалку до 1 декември. Тој се надева на вакцина во текот на летото, повикувајќи се на проценки на научници.
"Имам доверба во нас. Ќе се издигнеме уште еднаш и ќе бидеме обединети. Да живее Република и да живее Франција", го заврши Макрон своето телевизиско обраќање во живо.
Најавата на Макрон за карантин доаѓа по рекордните бројки на заразени во земјата.