Индискиот кандидат за Гинис тврди дека има 123 години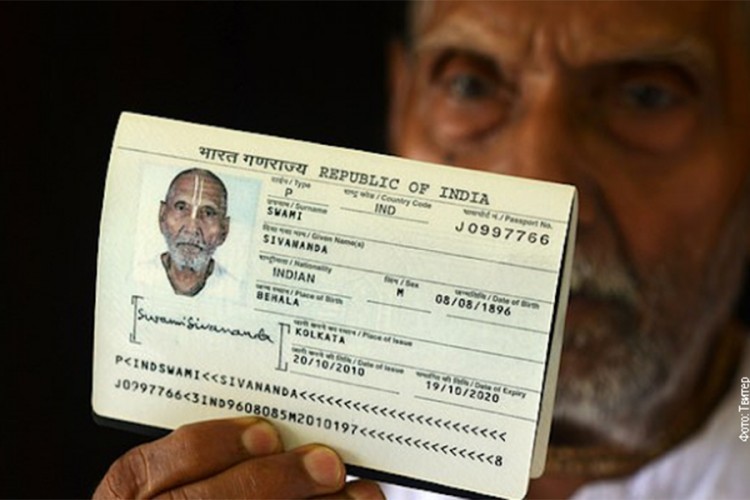 Свами Сивананда се појавил на аеродромот во Калкута, Индија и ја изненадил управата на аеродромот кога го покажал пасошот во кој било наведено дека е роден на 8 август 1896 година и сега има 123 години.
Сивананда е роден во Бехали, Индија, а бил одгледан од индиски духовен водач. Тој тврди дека тајната на неговата длабока старост е во долгогодишното практикување јога, како и во целибатот и консумирањето храна без зачини.
Swami Sivananda, the oldest man alive is 123 years old. Staff at Abu Dhabi Airport have been left in shock after a man with a passport saying he is 123 years old walked through the terminal. He was born on August 8, 1896, in Behala, India. pic.twitter.com/bvZtBb2QUM

— Adedev (@Adedev5) October 7, 2019
Неговиот пасош ја заинтригирал управата на аеродромот кога се упатил кон Велика Британија од Индија. Тие ја провериле исправноста на неговиот пасош и добиле потврда дека е целосно функционален, но потоа заклучиле дека е можно датумот на раѓање на овој човек да не бил правилно внесен во неговите документи. Сивананда им објаснил дека неговите родители го напуштиле веднаш по раѓањето, па  податоците за неговото раѓање биле внесени дополнително.
Сепак, ако неговите информации се точни – тоа ќе го направи најстарата личност на светот. Досега титулата ја имаше Французинката Жан Калман, која почина во 1997 година кога имала 122 години и 164 дена.
Гинисовата книга на светски рекорди го има предвид Индиецот за преземање на титулата најстара личност на  светот, но од таму сметаат дека не е лесно да се утврди неговата вистинска возраст, пренесува Klix.ba.
©Makfax.com.mk Доколку преземете содржина од оваа страница, во целост сте се согласиле со нејзините Услови за користење.

(Видео) Погреб на принцот Филип – Цела нација со една минута молк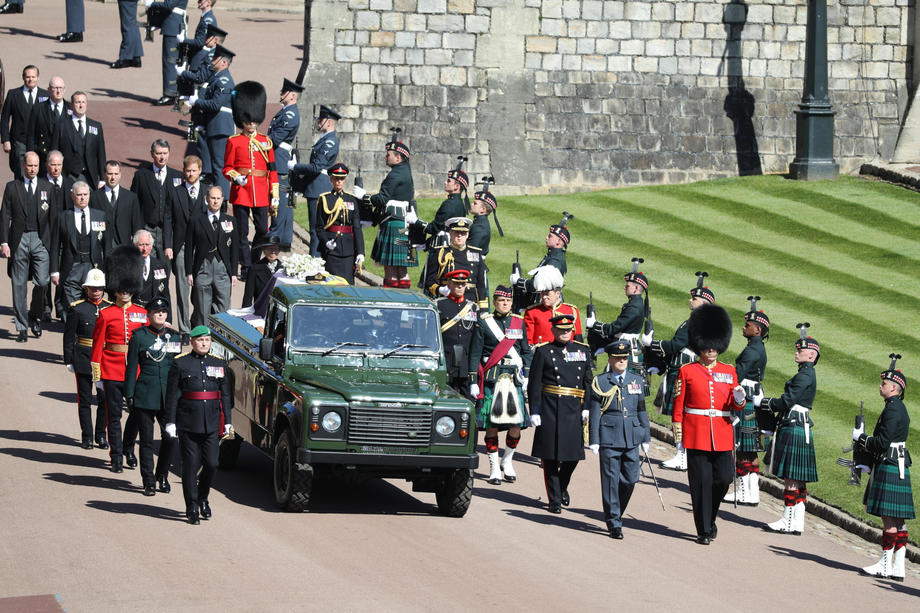 Принцот Филип, војводата од Единбург и сопруг на кралицата Елизабета Втора, кој почина минатата недела на 99-годишна возраст, ќе биде погребан денеска по комеморацијата во капелата Свети Ѓорѓи во замокот Виндзор.
Поворката се упати кон капелата. Таа е предводена од најстарите деца на војводата, Чарлс и Ана, следени од Едвард и Ендру, потоа принцовите Вилијам и Хари.
Погребот ќе биде помал, според ограничувањата поради коронавирусот, од 30 гости на црковната служба. Кралицата и избраните членови на семејството ќе носат маски и ќе седат оддалечени два метра.
Претставници на вооружените сили низ целиот Комонвелт маршираа да ги заземат своите места. Бројот на воен персонал во службата е намален на 730 лица.
Пред церемонијата, ковчегот на Филип беше преместен од приватна капела во замокот Виндзор во Внатрешната сала на замокот, каде што ќе се одржи молитвата. Церемонијата ќе биде богата со симболика и ќе ги потсетува луѓето на животот на Филип во служба на кралското семејство и нацијата.
Гренадиерската гарда, вековен полк на британската армија, во која војводата од Единбург служеше како полковник повеќе од четири децении, го постави ковчегот на мртовечка кола што принцот помогна да се дизајнира.
Возилото, модифициран "Land Rover Defender", ја предводи малата поворка кон капелата Свети Ѓeорѓи, исто така на теренот на замокот Виндзор.