Индиската полиција уби осум терористи во Кашмир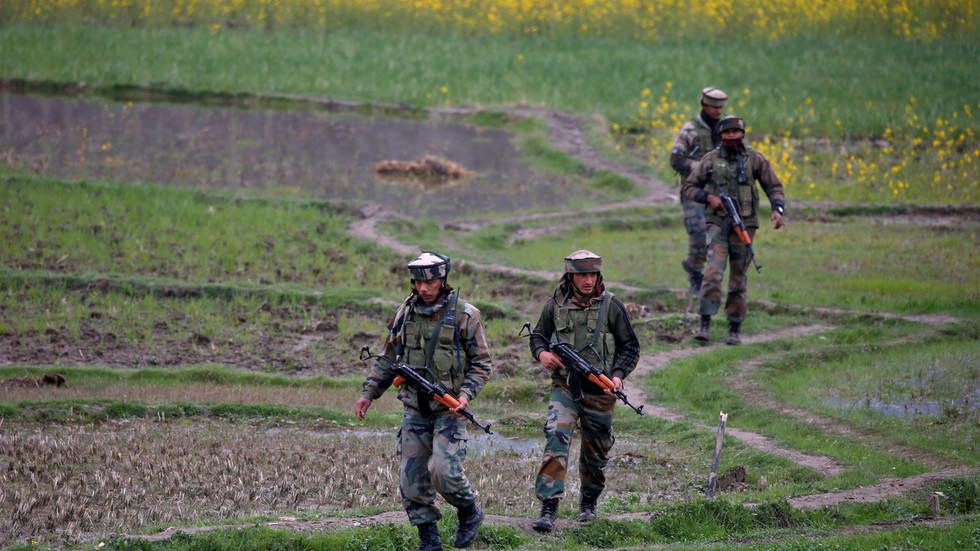 Индиските безбедносни сили елиминираа осум милитанти во две одвоени рации во спорниот регион Кашмир во текот на последните 24 часа. Операциите се случија неколку дена по смртоносниот пограничен судир со Кина, пренесува РТ.
Полицијата и безбедносните сили спроведоа рација во областа Пампоре во индискиот дел на Кашмир откако добија разузнавачки извештај за милитантно присуство таму.
Еден терорист е убиен во престрелката додека уште двајца се повлекле и се скриле во блиската џамија. Според полицијата, бил користен солзавец за да се истераат милитантите од зградата. Потоа и двајцата беа убиени, а немало оштетување на џамијата.
Во одделна операција, безбедносните служби наишле на пет терористи во областа Шопијан. Сите милитанти се убиени во престрелката. Нема извештаи за жртви меѓу полицијата или цивилите.
#MeejPamporeEncounterUpdate: #Patience & #professionalism worked. No use of firing & IED. Used tear smoke shells only. Maintained #sanctity of the #mosque. Both #terrorists hiding inside mosque neutralised: IGP Kashmir. @JmuKmrPolice https://t.co/kw2P3Ng04a

— Kashmir Zone Police (@KashmirPolice) June 19, 2020
Индија редовно спроведува рации против исламистичките бунтовници во областа, расчистувајќи ги нивните кампови и запленувајќи го оружјето на оддалечени локации.
Ситуацијата на теренот останува напната бидејќи претходно неделава индиските и кинеските трупи се судрија кај спорната граница во Ладах, дел од поголемиот регион Кашмир. Во судирот загинаа 20 индиски војници.
Пекинг рече дека имало жртви од обете страни, но не го ибјави бројот на загинати или повредени кинески војници. Страните во моментот водат разговори за да ги смират тензиите.
Индија и нејзиниот западен сосед Пакистан, кој тврди целиот Кашмир е негова територија, повремено се вклучуваат во прекугранични бомбардирања, при што двете страни меѓусебно се обвинуваат за започнување на конфликтите.
©Makfax.com.mk Доколку преземете содржина од оваа страница, во целост сте се согласиле со нејзините Услови за користење.

Научниците докажаа: Нова верзија на коронавирус се шири низ целиот свет, до 6 пати позаразна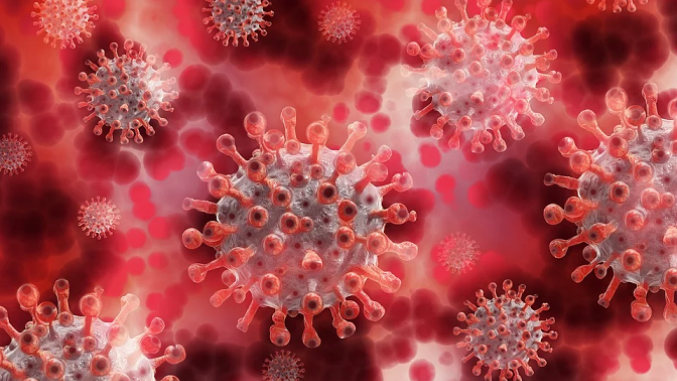 Мутирана верзија на новиот коронавирус што предизвикува "Kовид 19", која е распространета денес во светот, во лабораторија се покажа дека е поспособна да зарази човечки клетки од оригиналната форма на коронавирус што се појави во Кина, покажа новата студија објавена во списанието "Сел".
Истражувањето спроведено во лабораторија сугерира дека оваа мутација би можела полесно да се пренесува кај луѓето во реалниот свет во споредба со претходната варијанта, но тоа сè уште не е докажано.
Научниците од лабораторијата Лос Аламос во Њу Мексико и Универзитетот Дјук во Северна Каролина се здружија со Универзитетот Шефилд за да анализираат примероци објавени од ГИСАИД, светски извор на секвенци на геноми. Откриле дека сегашната варијанта наречена D614G има мала, но моќна промена во протеинот што се издига од површината на вирусот и дека вирусот ја користи за да ја пробие и зарази човечката клетка.
Научниците ги објавија првите откритија на веб-страницата bioRxiv во април, но потоа беа критикувани дека не успеале да докажат дека самата мутација е одговорна за доминацијата на новата верзија на вирусот во светот, бидејќи тоа може да биде резултат на други фактори.
Тимот затоа спроведе и други истражувања. Тие анализирале податоци од 999 британски пациенти хоспитализирани поради "Ковид 19" и откриле дека оние со таа верзија на вирусот имаат поголема концентрација на вирусни честички во организмот, но тежината на нивната болест не била различна.
Лабораториските експерименти покажаа дека оваа верзија на вирусот има три до шест пати поголема способност да зарази човечка клетка.
Според претходните сознанија, иако варијантата на вирусот што сега циркулира е позаразна, може, но не мора, полесно да се пренесува кај луѓето. Во секој случај, вирологот на универзитетот Јеил, Нејтан Грубау, кој не учествуваше во истражувањето, вели дека ширењето на нова генетски мутирана верзија на вирусот, по природна селекција или случајно", значи дека оваа варијанта сега е причина за пандемијата.
Тој проценува дека истражувањата допрва треба да утврдат дали оваа нова варијанта ќе влијае на развојот на вакцини и лекови и посочува дека не очекува дека D614G ќе предизвика промени во мерките за ограничување на ширењето на вирусот или ќе предизвика посериозна состојба кај заразените лица.