Италијанците предупредени: Со пристигнувањето на вакцината, ќе се активира и мафијата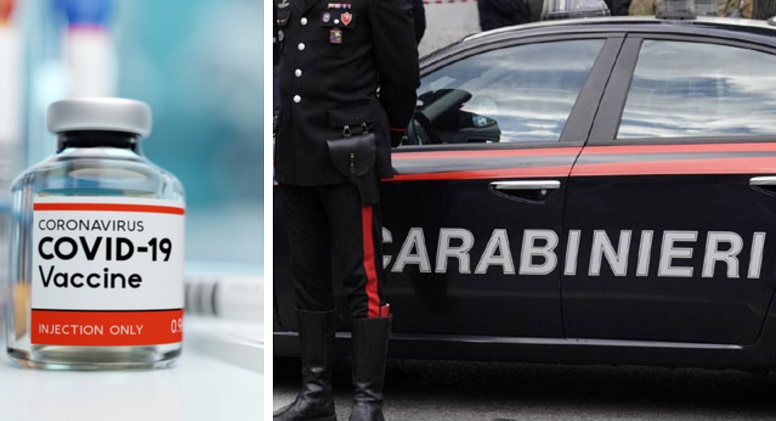 За време на пандемијата Ковид-19, во Италија биле покренати 46 кривични постапки, поради корупција во медицинскиот сектор, пишува весникот "Ил Фато Котидијано".
Јавниот обвинител Џовани Полчини, кој е познат по успешните антикорупциски процеси и сега е правен советник на италијанското Министерство за надворешни работи, предупредува дека треба да се биде многу внимателен и добро да се подготви дистрибуцијата на вакцини против корона, бидејќи, како што тврди, здравството е област изложена на можност за голема корупција.
Според него, може да се очекува дека криминалните организации Н'дрангета и мафијата ќе се обидат да се вклучат во бизнисот со набавка и дистрибуција на вакцини, како што веќе се обидоа во првите месеци од пандемијата на коронавирус, при набавката на медицинска опрема.
"Дистрибуцијата на вакцината значи цел синџир на добавувачи, транспорт, складирање и јавни тендери и при секој од овие чекори може да се очекува криминалните организации да се обидат да се инфилтрираат", тврди обвинителот Полчини.
Според него, треба да се посвети посебно внимание на оние криминални организации кои ќе се обидат да произведат лажни вакцини, што би било штетно по јавното здравје, како и на можните шпекуланти кои сигурно ќе се обидат да ја зголемат цената на лекот во првите месеци откако вакцината ќе се појави на пазарот.
Весникот потсетува на скандалите со цената на заштитните маски, од кои имаше недостиг во Италија во првиот бран на пандемијата, па затоа некои дистрибутери и некои аптеки продаваа медицински маски и до 20 пати поскапи од реалната цена.
©Makfax.com.mk Доколку преземете содржина од оваа страница, во целост сте се согласиле со нејзините Услови за користење.

Кучето на Борис Џонсон кашлало и одбивало да оди на прошетка, имало корона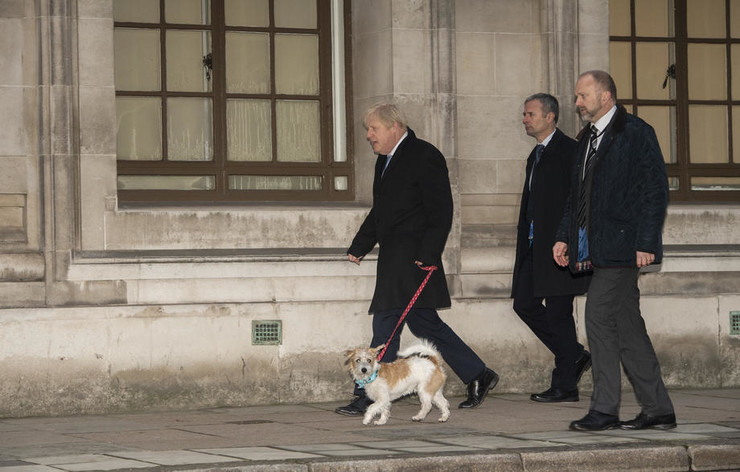 Додека Борис Џонсон се борел со коронавирусот во болница, неговиот џек расел териер Дилин кашлал, бил слаб и одбивал да оди на прошетка, пишува британски "Мирор".
Џонсон беше хоспитализиран во болницата Сент Томас во април со треска и кашлица, а сите негови блиски луѓе завршија во самоизолација, вклучително и свршеницата Кери Симондс и министерот за здравство Мет Хенкок, кои исто така се заразија.
Симондс тогаш била бремена, па заедно со Дилин биле во самоизолација во куќа во јужен Лондон каде што живее Џонсон.
Poor @Number10Doggo 🤒🐕 Boris's dog Dilyn believed to have caught Covid during No 10 outbreak https://t.co/ynkG2Y4YVz via @MetroUK

— Dylan Jeffrey 🙏 (@DylanJeffrey) November 30, 2020
"Познато е дека вирусот ги зарази сите на Даунинг стрит, но се чини дека и малиот Дилин се заразил", изјави извор од Кабинетот на премиерот за "Сан", додавајќи:
"Тие не го тестираа, затоа не можеме да бидеме сигурни, но во исто време кога Џонсон беше на интензивна нега, а Симондс почна да ги покажува првите симптоми, Дилин беше многу летаргичен, уморен и не се однесуваше како и обично. Кога гледам наназад во тоа време,  можно е и тој да бил заразен. За среќа, и тој и премиерот закрепнаа".
Официјалниот научен совет на Владата вели дека нема докази дека вирусот може да се пренесе од домашни миленици или дека нивните сопственици можат да им го пренесат ним, но кучињата можат да се заразат и да имаат полесни симптоми.
Бидејќи не бил тестиран, не се знае со сигурност дали Дилин бил заразен со корона или бил само летаргичен бидејќи му недостигал сопственикот.