Кинеска научна студија: Симптомите на Ковид-19 може да траат и до половина година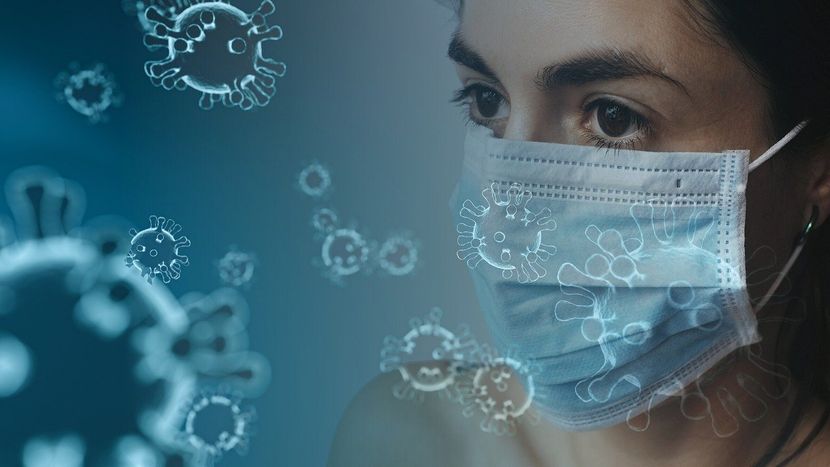 Три четвртини од хоспитализираните пациенти со Ковид-19 имаат барем еден симптом на болеста шест месеци откако се разболеле, се наведува во новата кинеска научна студија која потврдува дека од инфекцијата со коронавирусот не се закрепнува лесно и брзо.
Истражувачите, кои ја објавија студијата во медицинското списание "Лансет", ги проучувале податоците на 1.733 пациенти со просечна возраст од 57 години во Вухан. Откриено е дека 76 проценти имаат еден или повеќе симптоми шест месеци по првичната дијагноза на инфекција.
Најчестиот симптом е замор или мускулна слабост (кај 63 проценти од пациентите, т.е. кај речиси двајца од тројца), додека често се забележуваат тешкотии со спиењето (кај 26 проценти или кај секој четврти) и анксиозност или депресија (кај 23 проценти).
Шест месеци подоцна, пациентите кои биле хоспитализирани во посериозна состојба и имале потреба од кислород или биле на апарати за дишење имале поголемо оштетување на белите дробови и отежнато дишење (29 проценти и 56 проценти од пациентите, соодветно), како и проблеми со бубрезите (13 проценти од пациентите).
Студијата, исто така, го остава отворено прашањето каква е веројатноста за повторна инфекција, имајќи предвид дека кај поранешните пациенти е откриено пониско ниво на антитела по шест месеци (намалување од 53 проценти, односно повеќе од половина), во споредба со почетната акутна фаза на инфекција.
Се истражува колку долго може да трае фазата на закрепнување по долг ковид.
"Бидејќи Ковид-19 е нова болест, дури сега почнавме да разбираме некои од нејзините долгорочни ефекти врз здравјето на пациентот. Нашата анализа покажува дека повеќето пациенти продолжуваат да живеат барем со некои последици од инфекцијата со коронавирусот дури и по излегувањето од болницата, особено оние кои имале сериозна инфекција", рече Бин Као, професор по пулмологија на Медицинскиот универзитет во Пеоки.
©Makfax.com.mk Доколку преземете содржина од оваа страница, во целост сте се согласиле со нејзините Услови за користење.

(Видео) Јапонски милијардер бара осум лица за пат околу Месечината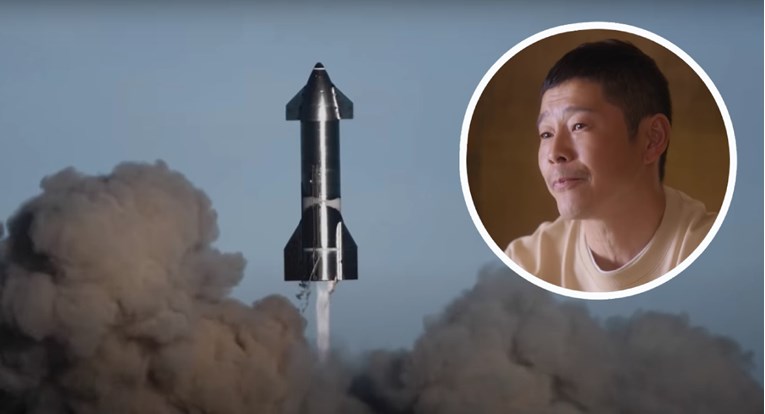 Јапонскиот милијардер Јусаку Маезава тргна во потрага по осум лица кои ќе му се придружат како први приватни патници на пат околу Месечината со "Спејс икс" на Илон Маск.
Тој првично планираше да ги покани уметниците на еднодневно патување закажано за 2023 година, наведува "Ројтерс".
Watch this video to learn more about the selection process. It also contains a special message from @elonmusk #dearMoon

↓Check the full versionhttps://t.co/i3ucR6BB44 pic.twitter.com/B3d8g0JvvP

— Yusaku Maezawa (MZ) (@yousuckMZ) March 2, 2021
"Проектот Риџид ќе им даде можност на луѓето од целиот свет да се приклучат на ова патување. Ако се доживувате како уметник, тогаш сте уметник", рече Маезава.
Првата фаза на пријавување трае до 14 март.
Маезава е познат по своите колекции на уметнички дела и суперавтомобили, како и подароци во готовина, поради што има најмногу следбеници во Јапонија на својот профил на "Твитер".
Минатата година тој започна краткорочна документарна потрага по нова девојка која ќе му се придружи на патувањето, пред да се пензионира, а како причина наведе "измешани чувства".