Кои се жртвите во несреќата на "Етиопијан ерлајнс"?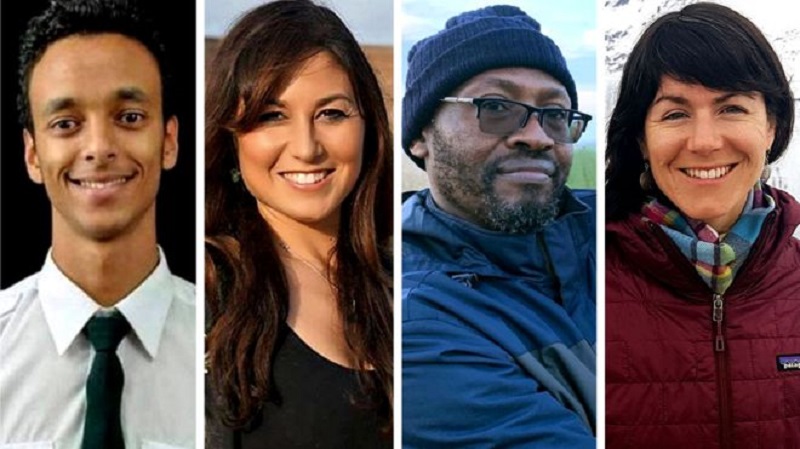 Во авионската несреќа на "Етиопијан ерлајнс", што се случи во утрото во неделата, загинаа 157 луѓе од 35 националности. Меѓу нив имало 32 патници од Кенија, 18 од Канада, девет од Етиопија, девет од Велика Британија и по осум од Италија, Кина и од САД и седум од Франција, објави Би-би-си.
Голем дел од патниците одел на самитот на Обединетите нации во Најроби. Најмалку 22 луѓе на летот биле поврзани со ОН, а нивниот идентитет сè уште се утврдува. Меѓу нив имало делегати, преведувачи и друг персонал на ОН, како и нигерискиот амбасадор Олуреми Башуа.
It is with heavy hearts that we share the news that four members of @CatholicRelief staff were killed in the Ethiopian Airlines Flight 302 crash yesterday. They will be deeply missed.

Their names are Sara Chalachew, Getnet Alemayehu, Sintayehu Aymeku, and Mulusew Alemu. pic.twitter.com/kcZZ8WMOzK

— Michael Stulman (@MichaelStulman) March 11, 2019
Засега се идентификувани и тројца италијански државјани што работеле за хуманитарната организација "Африка Тремила", која е базирана во Бергам. Загинале претседателот на организацијата, Карло Спини, неговата сопруга и секретарот на организацијата.
Во несреќата загинал и Себастиоано Туса, археолог на 66-годишна возраст, кој патувал во Кенија на проект со УНЕСКО.
Австриското Министерство за надворешни работи потврди дека на летот имало тројца доктори на 30-годишна возраст, кои патувале во Занзибар.
The Norwegian Red Cross is very sorry to announce that we fear our Programme Finance Coordinator Karoline Aadland (28) was onboard the flight ET302 and among the deceased. Our thoughts are with her next of kin. Our focus is on providing them with assistance in this difficult time pic.twitter.com/1wCY3UMH0q

— Norges Røde Kors (@rodekorsnorge) March 10, 2019
Вчера беше потврдено дека загинале синот и сопругата на словачки политичар. Објавено е и дека загинале тројца Швеѓани, но нивниот идентитет не е потврден.
Загинала и 28-годишната Норвежанка Каролин Адланд, која работела во Црвениот крст, како и тројца туристи од Русија.
Канадскиот премиер Џастин Трудо потврди дека загинала и една Канаѓанка – Даниел Мур, 24 години, која патувала на конференцијата на ОН.
Од САД загинале четворица членови на Католичкото здружение за помош, кои патувале во Најроби на обука.
©Makfax.com.mk Доколку преземете содржина од оваа страница, во целост сте се согласиле со нејзините Услови за користење.

Брутална ликвидација во Нов Белград, Црногорец убиен пред очите на најблиските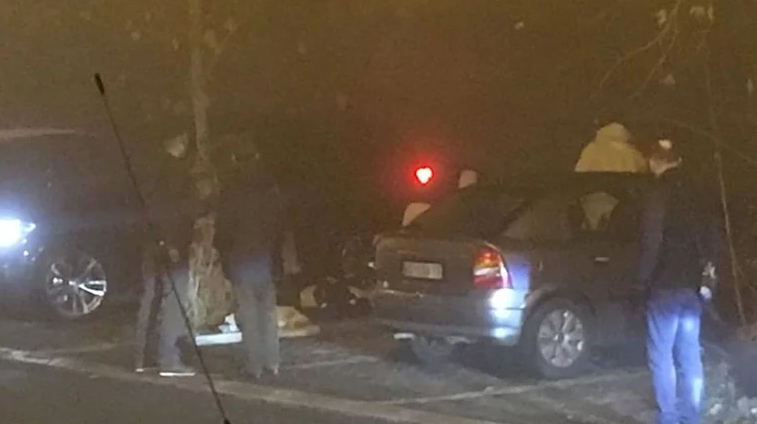 Црногорски државјанин на возраст од 41 година, идентификуван како Марко В. бил брутално ликвидиран синоќа во Нов Белград, пренесе хрватски "Индекс".
Во моментот кога вооружениот напаѓач ги испукал кон него смртоносните истрели, тој седел во автомобил со сопругата и чекал децата да излезат од училиште, изјавиле за "Блиц" жители на зградите од соседството каде се случило убиството.
Црногорскиот поморец со семејството неодамна дошол од странство во Србија. Тој немал досие, но српската полиција го имала запишано неговото име во оперативни документи, според кои се работи за лице од криминалните кругови.
Локалните жители биле особено згрозени што човекот бил убиен пред очите на жената и децата.
"Има многу криминалци во нашето соседство, така што не ме чуди оваа ликвидација. Сепак, страшно е што човекот го убија пред жената и децата", изјавил еден од станарите на зграда во близина на местото на убиството.
"Неговата сопруга еден час по убиството хистерично викаше да дојде брза помош, иако лекарите веќе дојдоа и одамна констатираа смрт. Жената беше во сериозен шок", рекла жена која била во близина на местото на убиството еден час по трагичниот настан.