Коментарите за исламот на Макрон ги обединија непријателите Иран и Саудиска Арабија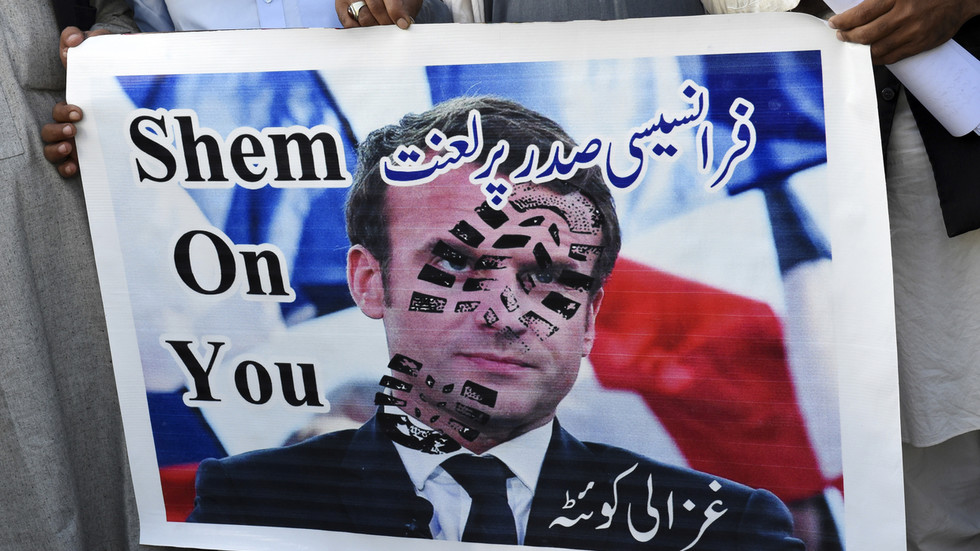 Бесните прекори кон францускиот претседател Емануел Макрон продолжуваат да пристигнуваат од целиот муслимански свет. Иран и Саудиска Арабија, кои имаат меѓусебна политичка нетрпеливост, заеднички ги осудија коментарите на францускиот претседател за исламот, пренесува РТ.
Макрон го привлече гневот на муслиманите со своите коментари по убиството на францускиот професор Самуел Пети, кој беше обезглавен поради карикатурите на пророкот Мухамед што им ги покажал на учениците за време на часот за слобода на говорот.
Макрон рече дека Пети е убиен "затоа што исламистите ја сакаат нашата иднина" додавајќи дека Франција нема да се откаже од своите карикатури.
Саудиското Министерство за надворешни работи соопшти дека отфрла секаков обид за поврзување на исламот и тероризмот и ги осуди карикатурите како навредливи, истовремено додавајќи дека го осудува секој терористички чин без оглед кој го извршил.
#تصريح | مصدر مسؤول بوزارة الخارجية: نرفض أي محاولة للربط بين الإسلام والإرهاب، ونستنكر الرسوم المسيئة إلى نبي الهدى ورسول السلام محمد بن عبدالله صلى الله عليه وسلم أو أي من الرسل عليهم السلام، ونُدين كل عمل إرهابي أياً كان مرتكبه.

— وزارة الخارجية 🇸🇦 (@KSAMOFA) October 27, 2020
Иранското Министерство за надворешни работи го повика францускиот амбасадор поради коментарите на Макрон. Претходно во понеделникот, коментарите беа осудени од иранските законодавци и од судството, а министерот за надворешни работи, Џавад Зариф, ги критикува, како што рече, колонијалните режими за извоз на омраза и виктимизација на муслиманите.
Muslims are the primary victims of the "cult of hatred"—empowered by colonial regimes & exported by their own clients.

Insulting 1.9B Muslims—& their sanctities—for the abhorrent crimes of such extremists is an opportunistic abuse of freedom of speech.

It only fuels extremism.

— Javad Zarif (@JZarif) October 26, 2020
Францускиот претседател веќе беше критикуван од највисоките претставници во многу муслимански земји.
Турскиот претседател, Реџеп Таип Ердоган, го доведе во прашање менталниот капацитет на Макрон и повика на бојкот на француските производи, чувство што беше широко распространето на социјалните мрежи во муслиманскиот свет и веќе беше поддржано од неколку супермаркети.
Среде бурата од коментари, пакистанскиот премиер, Имран Кан, побара од извршниот директор на "Фејсбук", Марк Цукерберг, да ја забрани исламофобијата.
©Makfax.com.mk Доколку преземете содржина од оваа страница, во целост сте се согласиле со нејзините Услови за користење.

Повеќе од 25.000 луѓе евакуирани поради пожар во Калифорнија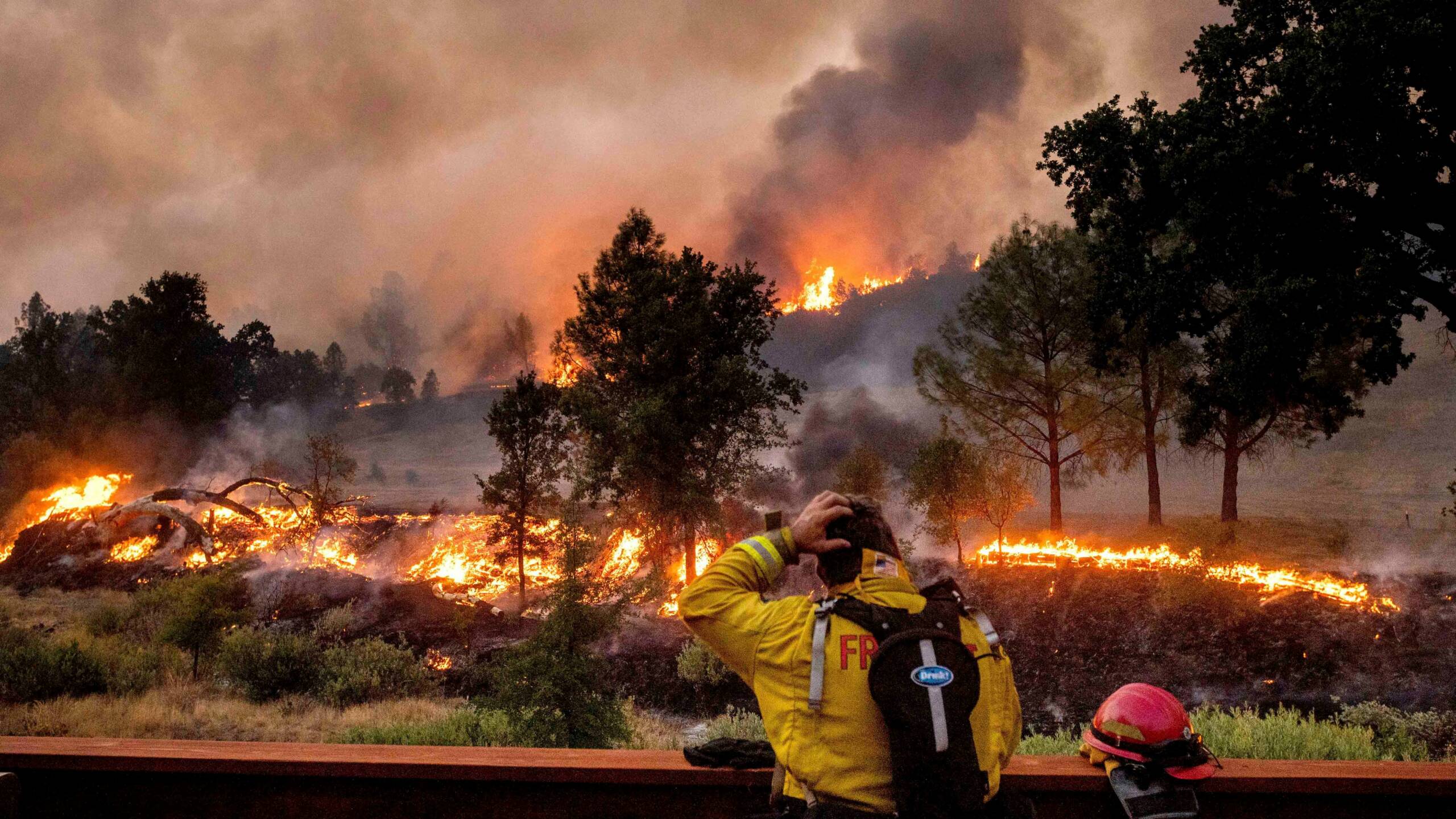 Пожарникарите сè уште се борат да го смират шумскиот пожар на падините на еден рид југоисточно од Лос Анџелес, 24 часа откако избувна во шумски кањон.
Постои сомневање дека пожарот бил предизвикан од неисправен домашен генератор.
Изгаснати се околу 10 проценти од пожарите, поради кои беа евакуирани околу 25.000 луѓе, но огнената стихија сè уште беснее на 6.400 хектари, пренесува "Ројтерс".
Двајца од околу 500 пожарникари испратени на самото место се хоспитализирани со повреди, објави пожарникарската служба на округот Оран на "Твитер".
Локалните жители изјавија дека пожарот избувнал кога сопствениците на куќа без електрична енергија се обиделе да го вклучат својот генератор и тој експлодирал.
Пожарникарите сè уште не ја соопштија можната причина за пожарот.