Курдите тврдат дека шпион му ги украл гаќите на Ал-Багдади за да биде идентификуван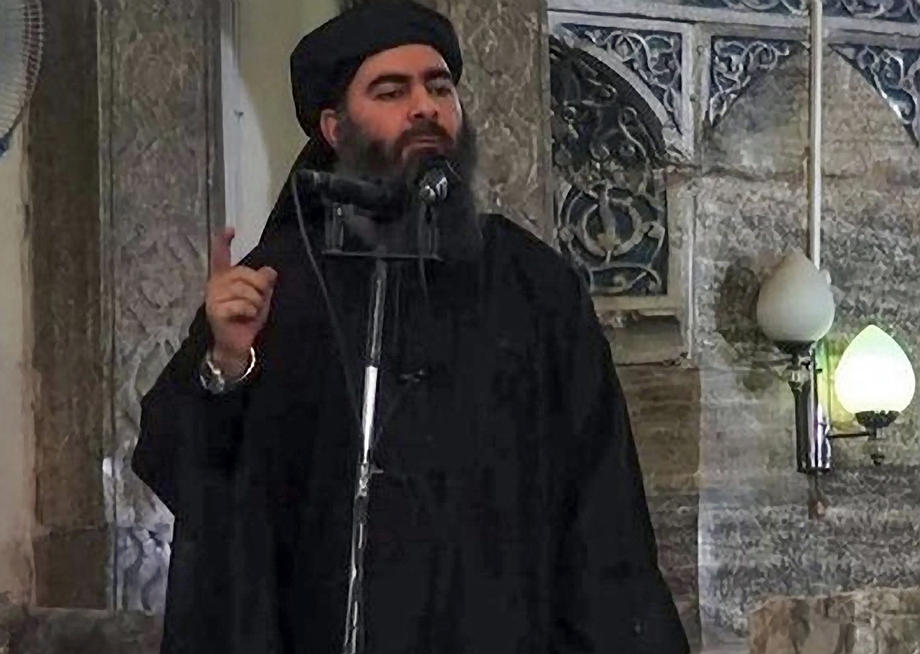 Лидерот на Исламската држава, Абу Бакр ал-Багдади, е идентификуван со помош на ДНК-анализа на неговите гаќи, кои му ги украл курдски шпион пред да биде убиен, објави "Гардијан" повикувајќи се на извор од Сириските демократски сили предводени од Курдите.
7- Terrorist Abu al-Hassan was on a special mission to Jerablus to secure Al Baghdadi's transfer to his new home. There was a plan B to target Al Baghdadi in his new home if he had moved before the planned strike in Barisha. Abu al-Hassan was closely monitored by SDF intelligence

— بولات جان Polat Can (@PolatCanRojava) October 28, 2019
Полат Кан, виш советник на курдската полиција, до детали објаснил како нивните разузнавачки служби им помогнале на Американците да го лоцираат и да го идентификуваат Ал-Багдади.
"Нашиот извор, кој беше во можност да стигне до Ал-Багдади, ни ги донесе неговите гаќи за да направиме ДНК-анализа и да бидеме 100 отсто сигурни дека станува збор за Ал-Багдади", рекол Кан.
Според него, неколку часа биле во прашање пред акцијата на специјалците на САД и преместувањето на Ал-Багдади на нова локација.
Кан рекол и дека Курдите, за чија улога во лоцирањето, идентификувањето и убиството на Ал-Багдади зборуваше и американскиот претседател Доналд Трамп, работеле на случајот од 15 мај заедно со агентите на ЦИА.
"Ал-Багдади се спремаше повторно да ја смени локацијата, односно да се премести во градот Јараблус кога се случи операцијата на американските командоси", додал тој.
"Сите разузнавачки податоци, како и идентификацијата и пронаоѓањето на неговото засолниште, се резултат на нашата работа. Нашиот разузнавач испраќаше координати, ги насочуваше воздушните напади, учествуваше и направи таа операција да биде успешна до последен момент", истакнал Кан.
Ал-Багдади беше убиен во неделата во американска воена операција во Сирија. Трамп откри неколку детали во однос на тоа како течела двочасовната операција за неговата ликвидација.
"Нашите кучиња го бркаа низ тунелот, а тој истрча и ги натера своите три деца да трчаат со него. Кога стигнаа до крајот на тунелот, активира експлозивен елек убивајќи се и себеси и трите деца. Неговото тело беше осакатено, но утврдивме со анализа дека е дефинитивно тој. Негативецот, кој работеше толку напорно за да сее страв, во неговите последни моменти беше преплашен и во паника, исплашен од гонењето", рече претседателот на САД.
©Makfax.com.mk Доколку преземете содржина од оваа страница, во целост сте се согласиле со нејзините Услови за користење.

СЗО: Во Европа се зголемува заразата со коронавирусот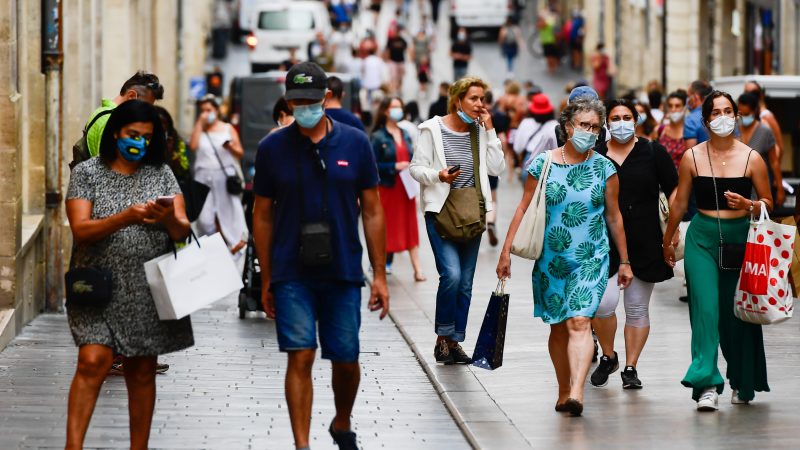 Брзината на пренесување на Ковид-19 и хоспитализацијата растат во Европа, предупреди директорот на Светската здравствена организација за вонредни ситуации, Мајкл Рајан.
Тој рече дека властите во Европа мора да го запрат ширењето на епидемијата на коронавирусот пред сезоната на грипот.
"Европа треба многу да стори за да ја стабилизира ситуацијата и да го стави под контрола пренесувањето на вирусот", рече Рајан, кој по професија е лекар.
Предупреди дека на голем дел од континентот е регистрирано загрижувачко зголемување на бројот на заразени лица.
Епидемиологот на СЗО, Марија ван Керкова, потсети дека се наоѓаме на крајот на септември и сезоната на грип сè уште не е почната. Оттука, предупреди таа, организацијата е загрижена за можноста трендот да продолжи во погрешна насока.
Керкова истакна дека раната хоспитализација и употребата на "дексаметазонот" спасиле животи.
"Ние сакаме да избегнеме затворање на државно ниво, како што беше случај на почетокот", додаде Ван Керкова.