(Видео) Литванците огорчени од вандализмот на кинеска туристка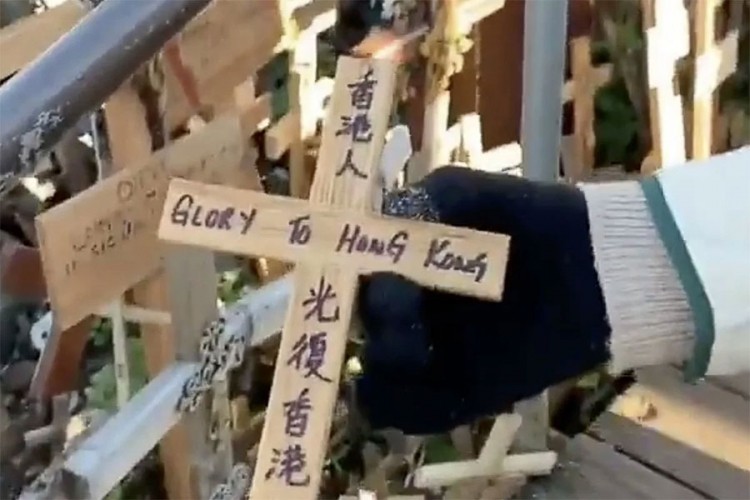 Литванските власти ги осудија постапките на кинеската туристка која изврши акт на вандализам на местото на религиското наследство на оваа балтичка држава.
Видеото, кое првично беше објавено на "Инстаграм" во ноември, кое го привлече вниманието на литванската јавност во текот на викендот, прикажува жена која го отстранува дрвениот крст на кој е изразена поддршка за хонгконшкото движење за независност, пренесе АП.
Крстот се наоѓал на Ридот на крстовите, каде што има десетици илјади крстови оставени од верници и посетители.
"Денес направивме добра работа. Нашата татковина е одлична", рече таа откако го фрли крстот, а агенцијата пренесува дека овој инцидент веројатно нема да биде изолиран.
Some Chinese vandalized crosses placed by Hong Kongers on Hill of Crosses in #Lithuania while laughing:

"It's written 'Liberate Hong Kong, Revolution of our time'"
"Just throw it there. Get lost!"
"We've done a good thing today. Our Motherland is great!"pic.twitter.com/c4LTmo2BWw

— W. B. Yeats🎅🏻 (@WBYeats1865) December 28, 2019
Друга фотографија објавена на социјалните мрежи претходно во ноември покажува графит испишан на крстот: "Се надевам дека наскоро сите лебарки ќе се одморат во мир. Се надевам дека мирот може да се врати во Хонгконг".
Министерот за надворешни работи, Линас Линкевициус, го осуди делото на "Твитер" како срамен чин на вандализам, додавајќи дека таквото однесување не може и нема да се толерира.
Полицијата започна истрага за двата инциденти.
©Makfax.com.mk Доколку преземете содржина од оваа страница, во целост сте се согласиле со нејзините Услови за користење.

Германија влезе во вториот бран на епидемијата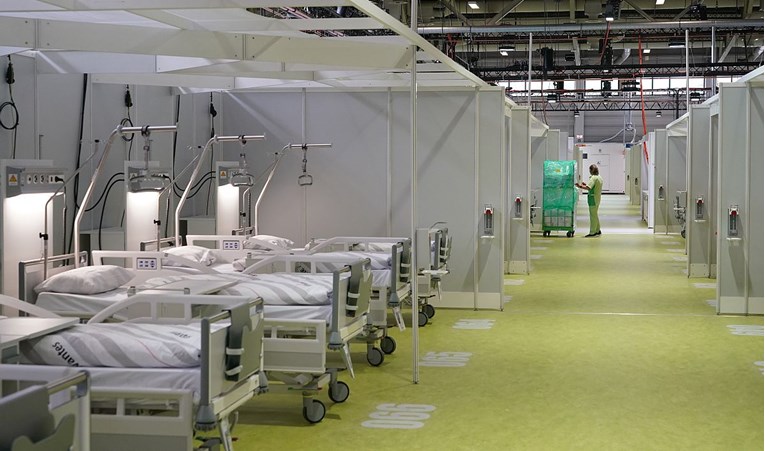 Германија, според тамошните експерти, моментно се наоѓа во вториот бран на епидемијата, пренесува Си-ен-ен.
"Ние сме во вториот бран на ширење на вирусот", рече Сузана Џона, претседателка на синдикатот на лекарите "Марбургер бунд".
Бројот на заразени лица во Германија се зголеми во последните неколку дена поради што политичарите и експертите ги повикуваат граѓаните да се придржуваат повеќе кон мерките за физичка оддалеченост.
"Постои опасност да го прокоцкаме успехот што го постигнавме досега во Германија", рече Џона додавајќи дека причината за тоа е желбата на граѓаните да се вратат во нормалниот живот пред епидемијата.
Синдикатот "Марбургер бунд" смета дека германскиот систем за здравствена заштита е добро подготвен за зголемувањето на бројот на заразените, но ги предупреди граѓаните дека нема причина за опуштање.
"Посакуваме нормалност. Но, продолжуваме да живееме во ситуација што, едноставно, не е нормална", рече Џона.