Луизијана и Тексас се подготвуваат за удар на ураган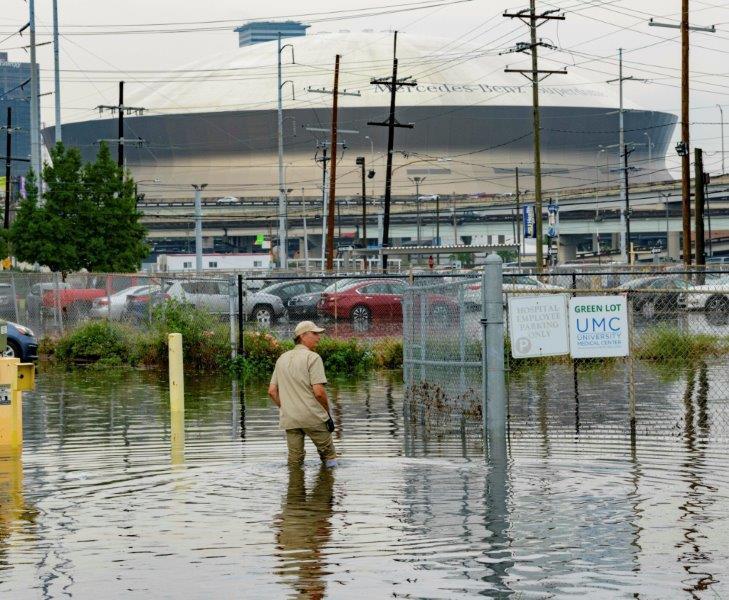 Тропската бура што се формира над Мексиканскиот Залив би можела да прерасне во ураган и да го погоди Њу Орлеанс, кој е веќе поплавен.
Метеоролозите велат дека бурата би можела да премине во ураган до крајот на денот, а просечната брзина на ветрот изнесува околу 55 киломери на час.
Како што јави "Гласот на Америка", според прогнозите, денеска и утре во западниот дел на Тексас и во Луизијана се очекува да наврнат меѓу 25 и 30 сантиметри дожд.
JUST IN: Tropical Storm Barry forms in the Gulf of Mexico, NWS says.

Tropical Storm warnings issued for Louisiana.

Barry could become hurricane late
Friday.

Mississippi River at New Orleans forecast to crest at highest level since 1927 this weekend.https://t.co/RQF3PIeaBr pic.twitter.com/qKtgxYtfLk

— NBC News (@NBCNews) 11 July 2019
Тропската бура, за која се очекува да стане ураган наречен Бери, би можела да удри западно од Њу Орлеанс на реката Мисисипи.
Њу Орлеанс е веќе под вода поради поројните дождови претходните денови. Поплавен е и историскиот Француски кварт.
Тексас го подигна степенот на предупредување и подготвува центар за вонредни ситуации.
"Сакаме да ја обезбедиме државата Тексас поради она што би можела да го донесе бурата", изјави гувернерот на Тексас, Грег Абот.
Превентивно се затворени една третина од постројките за преработка на сурова нафта во Мексиканскиот Залив, а нафтените платформи се евакуирани.
©Makfax.com.mk Доколку преземете содржина од оваа страница, во целост сте се согласиле со нејзините Услови за користење.

Шпанскиот премиер бара уште едно продолжување на вонредната состојба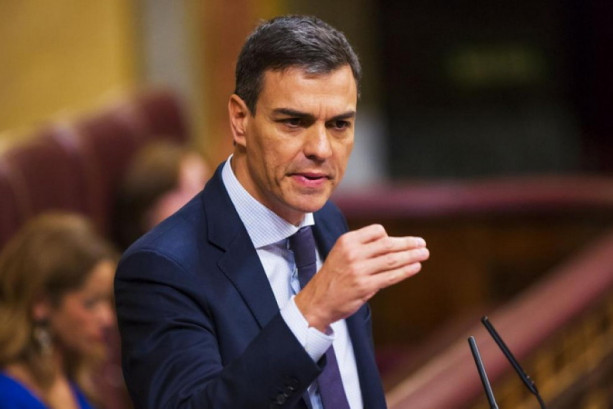 Премиерот на Шпанија, Педро Санчез, изјави дека на неговата земја и се потребни дополнителни 15 дена вонредна состојба, што би траела до 21 јуни, за дефинитивно да се стави крај на здравствената криза предизвикана од пандемијата на коронавирус.
Затоа, Санчез неделава од парламентот ќе побара ново, шесто продолжување на вонредната состојба, со која се ограничува движењето и собирањето на 47 милиони жители.
"Постигнавме голем напредок", рече премиерот на прес-конференцијата во Мадрид.
"Но, ќе ни треба уште едно, конечно продолжување на вонредната состојба, за да го завршиме она што го започнавме", додаде тој.
Владата има намера да ги олабави мерките воведени на 14 март преку четири фази (од 0 до 3).
Денес 70 проценти од населението влезе во фаза 2, во која нема утврден дневен распоред за излегување на прошетка и дозволено е да се соберат до 15 лица, а сите трговски центри, без оглед на големината, може да примаат купувачи.
Најголемите градови, Мадрид и Барселона, најпогодени од вирусот, сепак останаа во фаза 1.
После 21 јуни, жителите на Шпанија би можеле слободно да се движат во рамките на секоја од 17-те автономни покраини, а од 1 јули ќе им биде дозволено да патуваат низ целата земја.
Тогаш Шпанија има намера да ги отвори своите граници и за странски туристи.