Луизијана и Тексас се подготвуваат за удар на ураган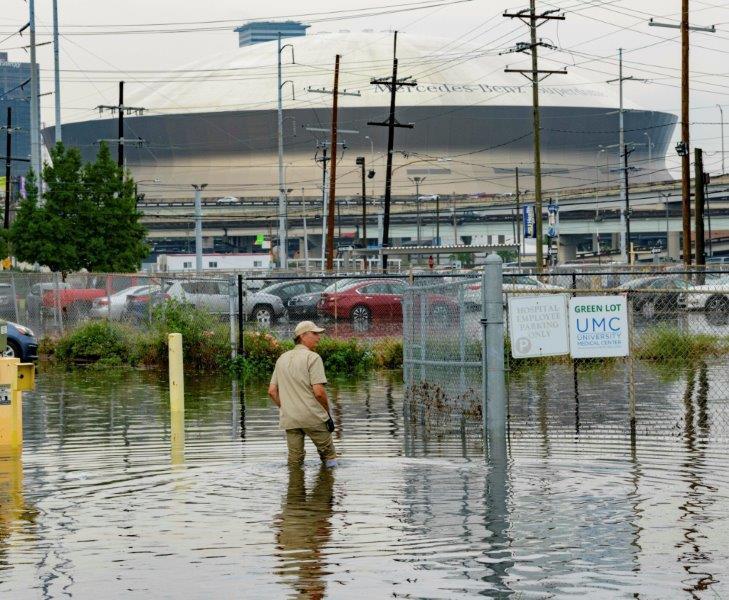 Тропската бура што се формира над Мексиканскиот Залив би можела да прерасне во ураган и да го погоди Њу Орлеанс, кој е веќе поплавен.
Метеоролозите велат дека бурата би можела да премине во ураган до крајот на денот, а просечната брзина на ветрот изнесува околу 55 киломери на час.
Како што јави "Гласот на Америка", според прогнозите, денеска и утре во западниот дел на Тексас и во Луизијана се очекува да наврнат меѓу 25 и 30 сантиметри дожд.
JUST IN: Tropical Storm Barry forms in the Gulf of Mexico, NWS says.

Tropical Storm warnings issued for Louisiana.

Barry could become hurricane late
Friday.

Mississippi River at New Orleans forecast to crest at highest level since 1927 this weekend.https://t.co/RQF3PIeaBr pic.twitter.com/qKtgxYtfLk

— NBC News (@NBCNews) 11 July 2019
Тропската бура, за која се очекува да стане ураган наречен Бери, би можела да удри западно од Њу Орлеанс на реката Мисисипи.
Њу Орлеанс е веќе под вода поради поројните дождови претходните денови. Поплавен е и историскиот Француски кварт.
Тексас го подигна степенот на предупредување и подготвува центар за вонредни ситуации.
"Сакаме да ја обезбедиме државата Тексас поради она што би можела да го донесе бурата", изјави гувернерот на Тексас, Грег Абот.
Превентивно се затворени една третина од постројките за преработка на сурова нафта во Мексиканскиот Залив, а нафтените платформи се евакуирани.
©Makfax.com.mk Доколку преземете содржина од оваа страница, во целост сте се согласиле со нејзините Услови за користење.

Репортери од шведската државна телевизија нападнати со камења во мигрантски кварт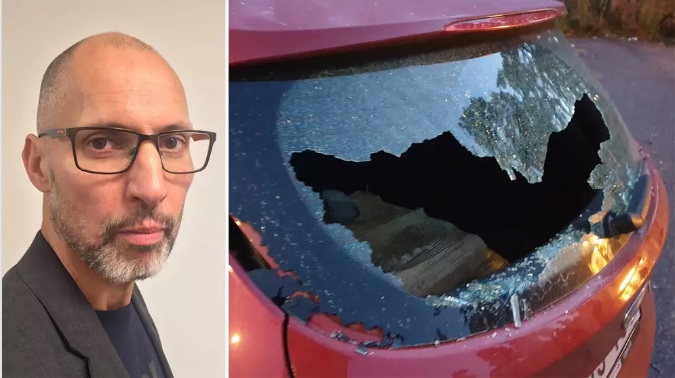 Новинарска екипа од шведската национална телевизија СВТ доживеала инцидент кога била нападната со камења и нивниот автомобил бил вандализиран додека биле на задача во претежно мигрантскиот кварт Стенхаген во Упсала, пренесува "СВТ нихетер".
Новинарите во четвртокот го посетиле проблематичниот кварт за да интервјуираат луѓе од фондацијата "Дава", кои имаат намера да изградат исламски центар во населбата. Кога се приближиле до шумичката каде што треба да се гради идната џамија, кон нив биле фрлени големи камења.
Иако новинари не биле повредени во инцидентот, нивниот автомобил е вандализиран – задната шофершајбна била искршена, а гумите исечени. Инцидентот е под полициска истрага како обид за напад и повреда.
"Жално е ова што се случува, ние бевме таму да си ја завршиме работата. Можеше да заврши лошо", рече главниот уредник на "СВТ Упсала", Даниел Легу, посочувајќи дека некои од камењата биле со големина на тупаници.
Пред речиси две недели десничарската партија Шведски демократи (СД) одржа протест во Упсала против планираната џамија во областа. Активистите од СД беа нападнати со камења.
"Имаше голем број млади луѓе од странско потекло. Еден од нив ни рече веднаш да го напуштиме местото и се закани дека ќе се случат лоши работи. Другиот беше посмирен нудејќи ни да ги спакуваме работите и да заминеме во рок од 20 минути ", напиша општинскиот советник на СД, Симон Алм, на "Фејсбук".
Според него, непријателски настроените момчиња фрлале јајца и камења со големина од 100-ина сантиметри. Полиција само ги повикала момчињата, но не се ни обидела да ги уапси напаѓачите.
Во 2016 година екипа од "60 минути Австралија" беше нападната во предградие на Стокхолм додека снимаше прилог за миграцијата во мигрантскиот кварт Ринкби. Полицијата потоа ја прекина истрагата со образложение дека снимателот е само полесно повреден и не побарал лекарска помош.
Изградбата на исламски центар веднаш до црквата "Света Марија" во Стенхаген се дискутира изминатите шест години и за него лобира фондацијата "Дава". Нејзините претставници се активни во џамијата во Упсала, која претходно го поканила радикалниот имам Або Раад, кој, наводно, имал контакти со исламисти, вклучително и со Исламската држава.
Раад и неговиот син беа приведени од Одборот за миграција во 2019 година кога шведската безбедносна полиција САПО заклучи дека тој претставува сериозна закана за безбедноста на земјата. Сепак, неговата депортација не може да се спровее поаради наводните закани со кои се соочува во Ирак.