Мистерија за делтакрон – лабораториска грешка или коронавирусот ја демонстрира својата супермоќ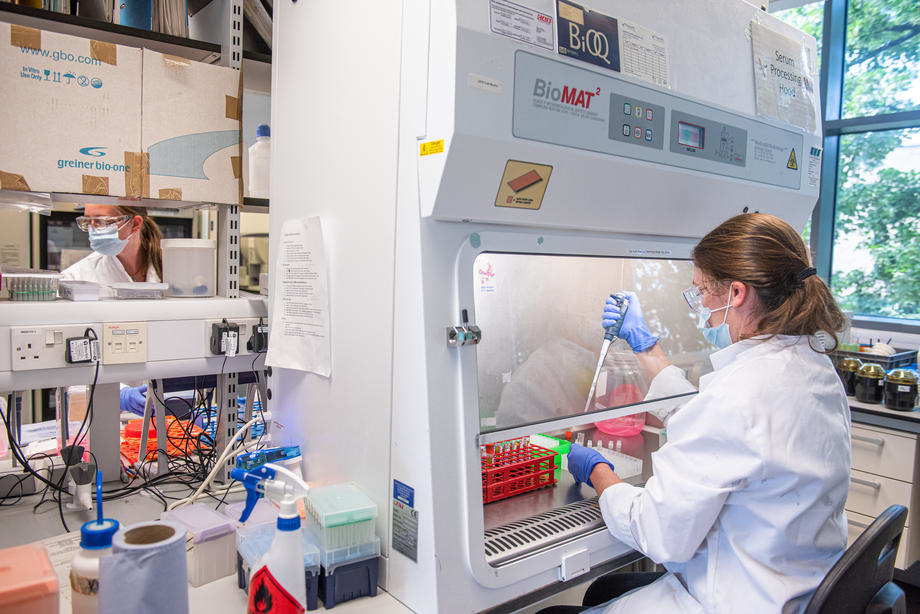 Научникот што објави дека постои нова варијанта на коронавирусот што ги комбинира карактеристиките на делта и на омикрон инсистира на тоа дека неговите наоди се точни откако експертите ги отфрлија како резултат на контаминација на лабораториски примероци.
Д-р Леонидос Кострикис, професор по биолошки науки на Универзитетот во Кипар, изјави за кипарскиот канал "Сигма ТВ" дека тој и неговите колеги идентификувале 25 случаи на таканаречената варијанта делтакрон, што резултирало со хоспитализација во 11 случаи.
Веста предизвика загриженост во текот на викендот откога се појави на социјалните мрежи, што доведе до тоа неколку експерти да ги отфрлат тврдењата на д-р Кострикис.
"Делтакронот не е реален и веројатно се должи на артефакт на секвенционирање (лабораториска контаминација на фрагменти од секвенција на омикрон во делта-примерок). Да не ги собираме имињата на заразните болести и да им го препуштаме тоа на познатите парови", твитна д-р Крутика Купали, истражувач на заразни болести во Светската здравствена организација (СЗО).
Д-р Том Пикок од Империјал колеџ во Лондон реагира на паниката.
Lots of reports of Omicron sequences carrying Delta-like mutations (eg P681R or L452R). Although a subset of these might end up being real, the vast majority will most likely turn out to be contamination or coinfection. No clear signals of anything real or nasty happening (yet).

— Tom Peacock (@PeacockFlu) December 21, 2021
"Секвенциите на кипарскиот делтакрон што ги објавија неколку големи медиуми изгледаат сосема јасни како контаминација", твитна вирологот.
Д-р Богума Кабисен Титани, глобален здравствен експерт, исто така твитна дека делтакрон е, најверојатно, резултат на контаминација на примерокот, но додаде: "Со оглед на тоа што нивоата на пренос на SARSCoV2 се глобално високи во секое време, веројатно ќе дојде до рекомбинација и може да се зголеми до точка каде што почнуваме да ги забележуваме почесто. Дали ова ќе доведе до позагрижувачки варијанти? Можно е, но никој не знае".
Како што додаде таа, најдоброто нешто што можеме да го направиме, освен да се грижиме за тоа и "да смислиме имиња на соеви што звучат како негативци на Transformers", е да ги направиме вакцините достапни за секого и да ја комбинираме вакцинацијата со други стратегии кшто му даваат помала шанса на вирусот да се шири.
Сепак, д-р Кострикис оттогаш го зацврсти својот став велејќи за "Блумберг" во неделата дека случаите што ги идентификувал укажуваат на еволутивен притисок врз претходниот вид за да се добијат овие мутации, а не резултат на еден настан на рекомбинација.
Тој рече дека неговиот тим дошол до своите наоди откога примероците биле обработени во повеќе процедури за секвенционирање во повеќе од една земја и дека барем една секвенција од Израел ги покажува генетските карактеристики на делтакрон.
Д-р Кострикис додаде дека инфекцијата со делтакрон била повисока кај пациентите хоспитализирани со Ковид-19 отколку кај пациентите што не биле хоспитализирани, што би ја отфрлило хипотезата за контаминација.
"Овие наоди ги побиваат недокументираните изјави дека делтакрон е резултат на техничка грешка", инсистира тој.
Коронавирусите, како што е SARS-CoV-2, имаат еволутивна супермоќ наречена рекомбинација, која им овозможува на два тесно поврзани вируса да ги измешаат и да ги спојат своите геноми во нови комбинации. За разлика од обичните мутации, кои се одвиваат полека, промена по промена, рекомбинацијата може да произведе големи промени во геномот на коронавирусот со едно движење.
©Makfax.com.mk Доколку преземете содржина од оваа страница, во целост сте се согласиле со нејзините Услови за користење.

Воен удар во Буркина Фасо, претседателот соборен од власт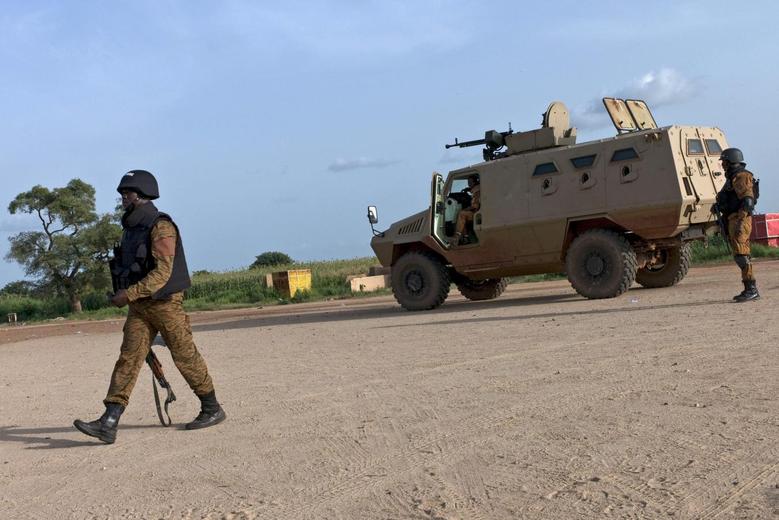 Војската во Буркина Фасо денеска го собори од власт претседателот Рох Каборе, го суспендира уставот, ги распушти владата и националното собрание и ги затвори границите на земјата.
Во соопштение, потпишано од потполковникот Пол-Анри Сандаого Дамиба, а прочитано на државната телевизија, се вели дека преземањето на власта било извршено без насилство и дека приведените се на безбедно место, пренесе "Ројтерс".
Соопштението e издадено во име на засега непознато тело – Патриотско движење за зачувување и обнова или МПСР.
Како причина за извршениот воен удар се наведува колапсот на безбедносната ситуација во земјата и како што се вели, неспособноста на Каборе да ја обедини нацијата и ефикасно да одговори на предизвиците со кои се соочува.
Претходно, партијата на Каборе соопшти дека тој преживеал обид за атентат, без да изнесе конкретни детали.
Инаку, Каборе не се појавил во јавноста по пукањето во неколку касарни во главниот град Уагадугу и во близина на неговата резиденција откако војници побараа смена на воените началници и повеќе средства за борба против милитантните исламисти.
Владата тогаш негира дека армијата ја презела власта.
На твитер-налогот на претседателот на Буркина Фасо е објавен неговиот повик до сите што посегнале по оружје да го положат заради повисоките интереси на нацијата.
Пучот во Буркина Фасо го осуди и генералниот секретар на ОН, Антонио Гутереш.