Наводна секс-снимка и слики од синот на Бајден со дрога, објавени на кинеска интернет-страница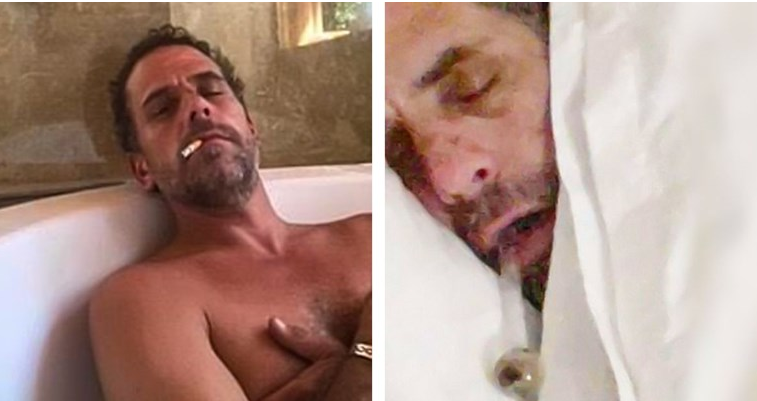 Скандалозни, но непроверени снимки и фотографии од Хантер Бајден, синот на поранешниот американски потпретседател и сегашен претседателски кандидат Џо Бајден, беа објавени во неделата.
На снимките и фотографиите Хантер Бајден наводно консумира дрога, поточно крек и се впушта во сексуални активности со наводна проститутка.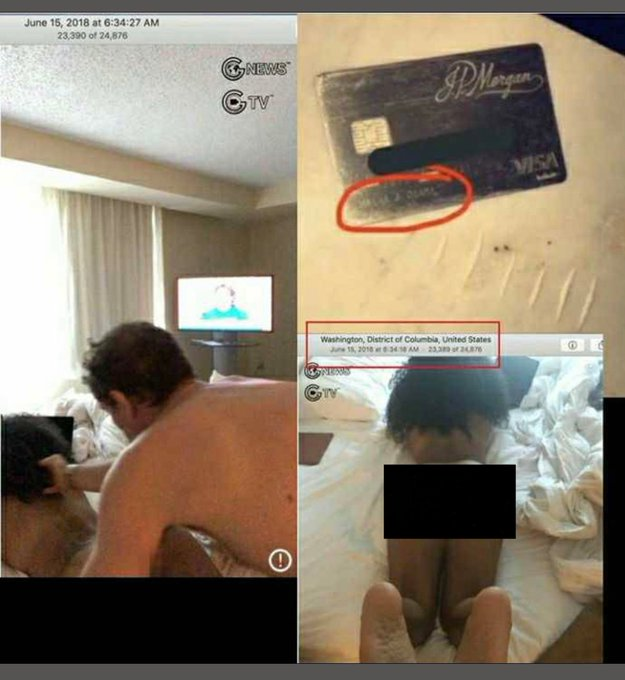 Особено интересно е што видеото, кое е компилација од експлицитни снимки и слики, со коментар за истите, го објави непознат корисник на кинеската страница ГТВ, која порано годинава беше основана од поранешниот шеф на предизборниот штаб и поранешен главен советник на претседателот Доналд Трамп, Стив Бенон, и кинескиот милијардер Гуо Венгуи, кој во 2014 побегна од Кина во САД поради обвинение за голем број кривични дела, претежно од финансиска природа. Гуо оттогаш се претставува како укажувач и дисидент, а очигледно е и дека станал близок соработник на сојузникот на Трамп и жестокиот критичар на кинескиот режим Стив Бенон. Во меѓувреме, ГТВ Медиа груп исто така се најде под истрага на ФБИ за сомнителни извори на финансирање.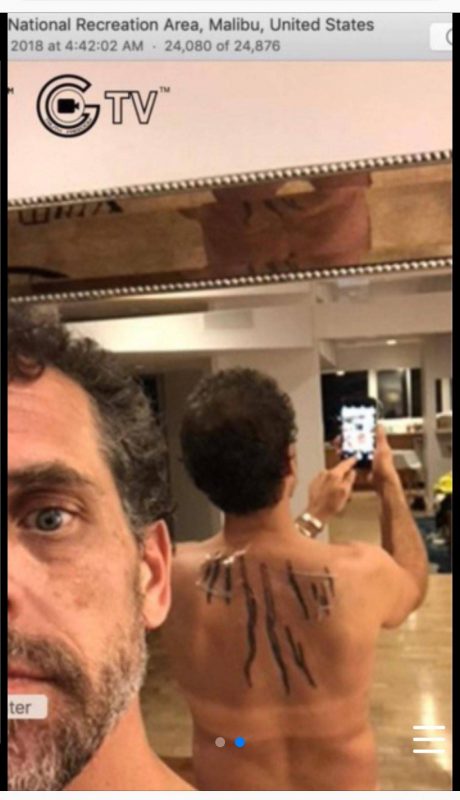 Не е познато дали скандалозните снимки и фотографии потекнуваат од т.н. "лаптоп од пеколот", како што Бенон и адвокатот на Трамп, Руди Џулијани, го опишаа компјутерот за кој тие тврдат дека им го предал сопственик на компјутерски сервис во Делавер, каде што наводно Хантер Бајден го оставил лаптопот на поправка, по што никогаш не се вратил да го земе.
.@RudyGiuliani tells Newsmax that Hunter Biden had numerous pictures of "underage girls" on the laptop that reportedly belonged to him and that he has turned them over to the Delaware State Police.pic.twitter.com/pu6rNYTlV9

— Daily Caller (@DailyCaller) October 21, 2020
Во коментарот за објавеното видео, како што објави конзервативниот американски портал "Вашингтон егземинер", меѓудругото се тврди дека кандидатот за претседател на САД, Џо Бајден е 100% контролиран од кинеската Комунистичка партија, чија цел е "ослабување, уништување и убивање на Америка".
Содржината беше објавена и на социјалната платформа за дискусии и споделување на вести "Редит", но таму сите објави со видеа или слики од истата беа брзо отстранети поради правилата на таа мрежа, односно забраната за "недоброволна порнографија".
Новата објава сама по себе не е толку изненадувачка за оние што го следат скандалот со електронската пошта и лаптопот, чија содржина Џулијани и Бенон наводно ја добиле од сопственикот на сервисот по име Џон Пол Мекисак и потоа стратешки ја пласираа на конзервативните американски медиуми неколку недели пред изборите.
©Makfax.com.mk Доколку преземете содржина од оваа страница, во целост сте се согласиле со нејзините Услови за користење.

(Видео) Пензионери излегоа на улиците на Минск против Лукашенко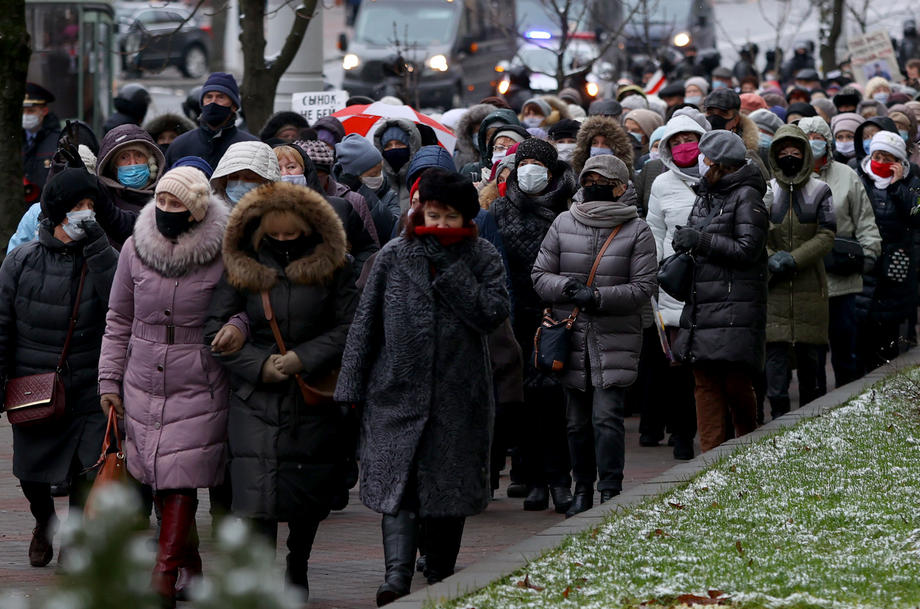 Стотина пензионери протестираа денеска во Минск барајќи оставка од долгогодишниот авторитарен претседател Александар Лукашенко.
Безбедносните сили во еден момент спречија продолжување на протестот опкружувајќи група пензионери, пренесува АП.
Групата за заштита на човековите права "Весна" – (Пролет) навела дека најмалку девет лица се уапсени на денешните протести.
Пензионерите, кои традиционално протестираат в понеделник, неселе црвено-бели знамиња на опозицијата, симбол на опозициските демонстрации иницирани кон средината на август.
Носеле транспаренти со натпис "Не тепај ме, сине" и "Бабите и дедовците ќе одат до победа", а извикувале "Заминете, стаорци", што се однесувало на Лукашенко, кој 26 години владее со државата.
Белорусија е погодена од политичка криза од претседателските избори на 9 август кога во земјата почнаа масовни антивладини протести, иницирани од официјалните резултати од гласањето, според кои Лукашенко освоил над 80 проценти од гласовите. Противниците на Лукашенко тврдат дека изборите се украдени.