Наталитетот во Унгарија зголемен 5,5 отсто по донесувањето просемејни политики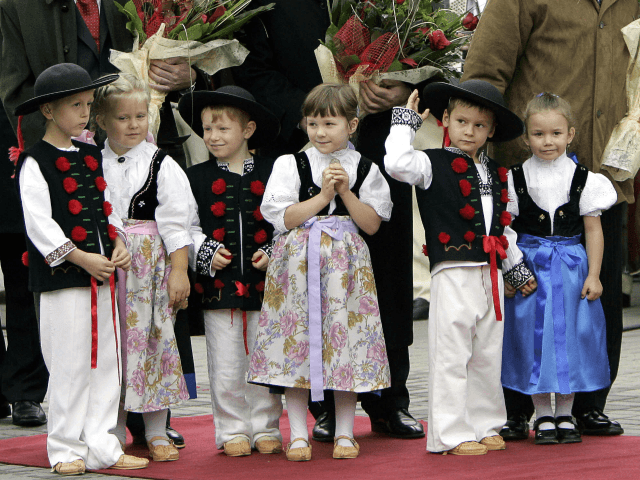 Унгарија бележи раст од 5,5 отсто на наталитетот од минатата година кога земјата воведе просемејни политики, пренесува "Брејтбарт".
Државниот секретар за семејство и млади, Каталин Новак, во четвртокот на "Твитер" објави дека Унгарија бележи пораст и во бројот на новородени и раст од 5,7 отсто на стапката на плодност во првите четири месеци од годинава во однос на истиот период во 2019 година .
"Повторно добра вест!", изјави таа додавајќи дека годинава е зголемен и бројот на регистрирани бракови за еден и пол пати во однос на претходната година.
Good news again! Compared to last year's same period, in the first 4 months of 2020:

– Birth rate increased by 5,5%
– Fertility rate increased by 5,7%
– One and a half times more marriages were concluded#FamilyFirst #FamilyFriendly

— Katalin Novák (@KatalinNovakMP) June 11, 2020
Извештајот доаѓа откако Унгарија минатата година донесе закони што го поддржуваат семејството вклучувајќи и акциски план за заштита на семејството, со кои се зголемија трошоците на владата за семејствата за 224 милијарди унгарски форинти (619 милиони евра).
Унгарија е подготвена да понуди бесплатно вештачко оплодување за паровите што сакаат деца, со цел да ја зголеми националната стапка на наталитет на 2,1 деца до 2030 година.
"Европа е на крстопат. Западна Европа се обидува да го реши проблемот со демографијата со едноставни решенија, кои нудат само краткорочен успех, но кои ќе донесат катастрофални последици на долг рок. Нам не ни требаат бројки, туку деца во Унгарија. Не сакаме да го одржиме економскиот систем, туку Унгарија, унгарската нација и унгарската историја. Сакаме да го охрабриме продолжувањето на нашите семејства за неколку генерации", изјави портпаролот на владата минатата година.
Премиерот на Унгарија, Виктор Орбан, е главен поборник на просемејните политики за зголемување на наталитетот на неговата земја наспроти масовната миграција.
"Демографската криза мора да се реши со моќни напори на државата, мора да креираме политики фокусирани на демографијата. Кога зборуваме за семејства и семејни субвенции, ние ги поддржуваме традиционалните семејства", рече тој во септември минатата година.
Унгарската влада објави мерки според кои ќе им понуди до 27.000 евра на брачните двојки што имаат три деца. Меѓу многуте просемејни политики е и владиниот грант од 10 милиони форинти (27.000 евра), кој првично е планиран како заем, но може да биде целосно простен кога двојката ќе добие најмалку три деца.
©Makfax.com.mk Доколку преземете содржина од оваа страница, во целост сте се согласиле со нејзините Услови за користење.

Американска компанија почнува со завршни испитувања на вакцината против коронаворусот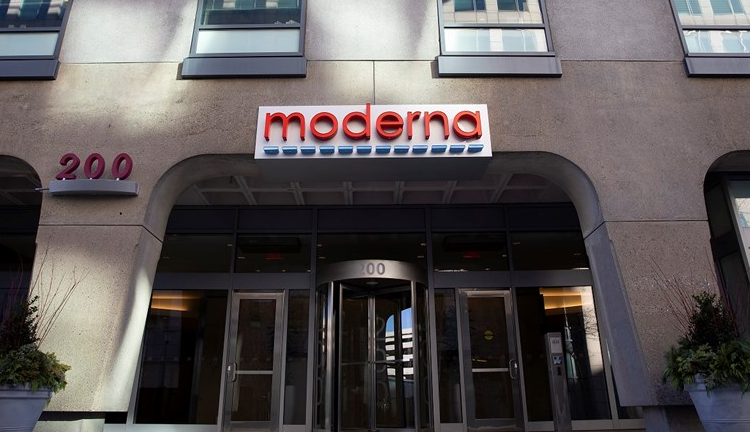 Американскиот фармацевтски концерн "Модерна" објави дека завршните клинички испитувања за вакцината против Ковид-19 ќе почнат на или околу 27 јули.
Станува збор за третата, клучна фаза на тестирање кај луѓе, на вакцината позната како mRNA-1273.
Клиничкото испитување го води Националниот институт за здравство (NIH), а американската влада инвестира речиси половина милијарда долари во проектот на концернот "Модерна".
Завршните клинички испитувања ќе бидат спроведени на 87 локации, сите во САД. Ќе бидат вклучени околу 30.000 возрасни луѓе за кои има голема веројатност да бидат заразени со коронавирус. Во текот на студијата ќе се спореди бројот на новозаразени меѓу оние што ја примиле новата вакцина и оние што примиле плацебо.
Експерименталната вакцина ќе биде тестирана во 30 држави и во градот Вашингтон. Половина од нив се сојузни држави тешко погодени од епидемијата, како Тексас, Калифорнија, Флорида, Џорџија, Аризона и Северна и Јужна Каролина.
САД во последните денови бележат рекорден број новозаразени лица, особено од споменатите држави.
Акциите на "Модерна" кон средината на денот пораснаа 2,5 процента на американската технолошка берза.