Нафтена дамка со големина на Њујорк се шири на Медитеранот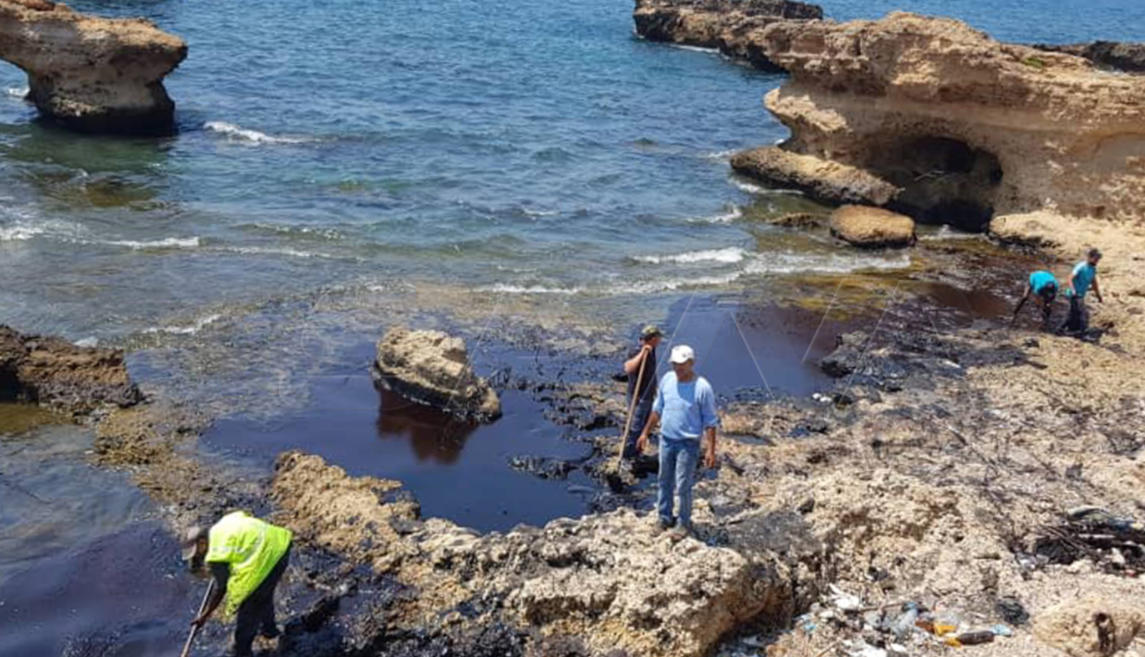 Нафтената дамка, која потекнува од излевање од најголемата сириска рафинерија, расте и се шири низ Средоземното Море, а денеска би можела да стигне до островот Кипар, објавија локалните власти.
Сириските власти минатата недела соопштија дека резервоар со 15.000 тони гориво протекол на 23 август во термоелектрана во сирискиот крајбрежен град Банијас.
New satellite imagery analyisis by @EOSOrbital using Sentinel-1 indicats that the #Baniyas oil spill seems way larger than anticipated, with almost 1000km2, though visual IDing is need to see if and how big the oil sheen is h/t @HarelDan pic.twitter.com/eqDK1vdD0D

— Wim Zwijnenburg (@wammezz) August 30, 2021
Анализата на сателитските снимки на "Орбитал ЕОС" покажува дека истекувањето на нафтата е поголемо отколку што првично се мислеше и се протега на површина со иста големина како и Њујорк. Компанијата за Си-ен-ен изјави дека нафтената дамка била на околу седум километри од кипарскиот брег.
Фотографиите што кружат на социјалните мрежи повеќе од една недела покажуваат нафтена дамка по должината на крајбрежните области на Сирија, а локалните жители предупредија на потенцијална закана за морскиот живот. Жител на Банија, кој зборуваше за Си-ен-ен под услов на анонимност вели дека голем дел од брегот е загаден.
Турција, која има граница и крајбрежје со Сирија, исто така е вклучена во санација на штетата.
من عمليات إزالة التلوث الذي وصل إلى شاطئ مدينة #جبلة نتيجة تسرب الفيول من أحد خزانات المحطة الحرارية في #بانياس حيث تجري الأعمال بشكل يدوي بسبب طبيعة الشاطئ الصخرية pic.twitter.com/EIGVrHZYQ3

— سانا عاجل (@SanaAjel) August 25, 2021
"Ги преземаме неопходните мерки со мобилизирање на нашите ресурси за да спречиме каква било можност излевањето да се претвори во еколошка катастрофа", рече турскиот потпретседател Фуат Октај за државната новинска агенција "Анадолија".
Ова е второ големо излевање нафта во источен Медитеран оваа година. Во февруари излевање нафта од израелскиот брег уништи плажи и остави катран низ либанскиот брег.
©Makfax.com.mk Доколку преземете содржина од оваа страница, во целост сте се согласиле со нејзините Услови за користење.

Проекции: Социјалдемократите со мало водство пред конзервативците на изборите во Германија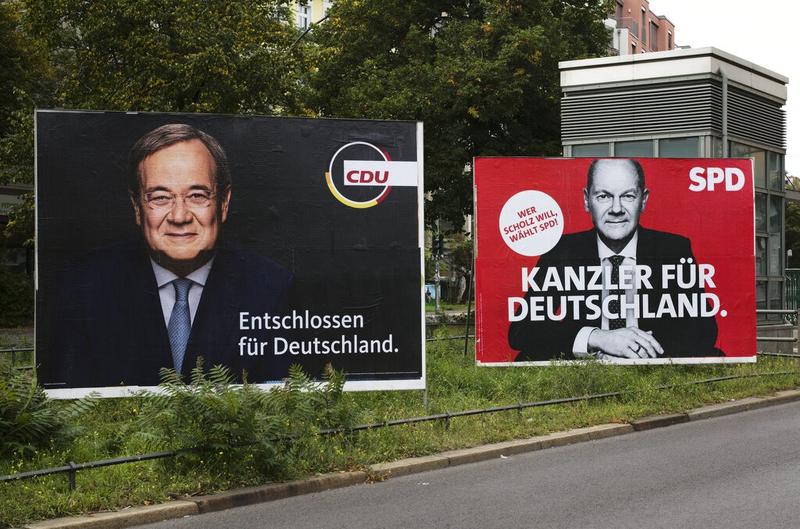 Според проекциите на две германски телевизии, Социјалдемократската партија на Германија (СПД) на денешните парламентарни избори освои околу еден процент повеќе гласови од конзервативната коалиција.
Според проекцијата на АРД, врз основа на резултатите од излезната анкета и првичното пребројување на гласовите, СПД доби 25,5 проценти од гласовите, а конзервативната коалиција на Христијанско -демократската унија (ЦДУ) и Христијанско -социјалната унија (ЦСУ ) 24,5 проценти.
Телевизиската проекција на ЗДФ покажува дека СПД, чиј кандидат за канцелар е Олаф Шолц, освои 25,7 проценти, а Демохристијаните, предводени од Армин Лашет, освоија 24,6 проценти од гласовите.
И двете проекции предвидуваат дека Зелените преводени од Аналена Бербок се на третото место, со околу 14 проценти од гласовите.
Според проекциите, Бундестагот ја вклучува и либералната Слободна демократска партија (ФДП) со околу 12 проценти од гласовите, екстремно десничарската Алтернатива за Германија (АфД) со која никој не сака да соработува со околу 11 проценти , и Левица, која е на крајно левичарски позиции, со околу пет проценти.
На претходните избори, одржани во 2017 година, ЦДУ имаше 32,9 проценти од гласовите, СПД 20,5 проценти, Зелените 8,9 проценти, ФДП 10,7 проценти, АфД 12,6 проценти и Левицата 9,2 проценти.
Тесниот резултат на денешните избори сугерира дека претстојат долги преговори за нова влада и оти е неизвесно кој ќе ја наследи канцеларката Ангела Меркел, која се пензионира по 16 години на чело на владата.
Доколку излезните анкети се покажат како точни, резултатот на ЦДУ ќе биде негов најлош во повоената историја на Германија.
Процесот за формирање нова коалиција може да трае со месеци, а Меркел ќе остане на чело на техничката влада, таканаречената голема црно-црвена коалиција, која ги вклучува и ЦДУ-ЦСУ и СПД.
Партијата што освои најмногу гласови на изборите нема загарантирано канцелариско место.
СПД може да ја формира таканаречена "семафор коалиција" со Зелените и ФДП. Додека Зелените традиционално се вртат кон социјалдемократите, главната пречка за таа црвено-зелено-жолта коалиција е тоа што либералите претпочитаат да дојдат на власт со идеолошки поблиските демохристијани.
Најголемата шанса на Лашет да ја добие функцијата канцелар би била коалицијата ЦДУ-ЦСУ со Зелените и либералите. За оваа "јамајканска коалиција", таканаречена поради црно-зелено-жолтата партиска боја, најголемата пречка е јазот меѓу демохристијаните и Зелените во буџетската и финансиската политика.
По објавувањето на резултатите врз основа на излезните анкети, и демохристијаните и социјалдемократите изразија надеж дека ќе формираат владејачка коалиција и дека нивниот кандидат ќе ја наследи Меркел.
Конзервативниот лидер Лашет рече дека неговата коалиција ќе стори сé за да формира нова влада, иако, како што рече, "тие не можат да бидат задоволни со резултатите" врз основа на излезните анкети.
Тој изјави дека таквиот исход на изборите "претставува голем предизвик за Германија, ЦДУ и сите демократски партии".
Социјалдемократската партија на Германија објави дека смета дека и е даден мандат за формирање владејачка коалиција и дека нејзиниот кандидат Олаф Шолц треба да стане канцелар.
Шолц го оцени резултатот од СПД како "голем успех", наведувајќи дека многу гласачи гласале за таа партија затоа што сакаат промена на власта.
"Сега ќе ги чекаме конечните резултати, но потоа ќе се фатиме за работа", порача Шолц.