На повидок нова вакцина – "Санофи" и "ГСК" велат дека произведува силен имунолошки одговор
Француската фармацевтска компанија "Санофи" денеска соопшти дека експерименталната вакцина против Ковид-19, која ја развива заедно со "Глаксо Смит Клајн" ќе ја помести во испитување во третата крајна фаза, откако вакцинацијата произвела силни имунолошки одговори кај волонтерите во средната фаза од испитувањето.
Испитувањето на вакцината во третата фаза ќе почне во следните неколку недели и ќе опфати над 35.000 возрасни волонтери ширум светот.
Наодите претставуваат охрабрувачки вести за вакцината која заостануваше во развојот и досега ги разочара оние кои очекуваа дека таа ќе биде клучна во борбата против пандемијата. Доколку вакцината може да стане достапна во последните три месеци од оваа година, како што се надеваат нејзините развивачи, таа сепак може да има централна улога како засилувач, како и почетна инокулација во земјите во развој, каде што темпото на вакцинација заостанува.
Sanofi, the French pharmaceutical company, said that the experimental Covid-19 vaccine it is developing with GlaxoSmithKline produced strong immune responses in a mid-stage study. It will now move into a late-stage trial. https://t.co/xuEgBBWFcH

— The New York Times (@nytimes) May 17, 2021
Вакцината претрпе голем неуспех во декември минатата година, кога нејзините развивачи објавија дека се чини дека не функционира добро кај постарите лица и дека ќе мора да ги одложат плановите за да ја тестираат во испитувањето во фаза 3, клучниот тест што ќе ја процени ефикасноста на вакцината.
Но, компаниите ја модификуваа вакцината и во февруари почнаа да ја тестираат во студија во фаза 2, во која беа вклучени повеќе од 700 волонтери во САД и Хондурас на возраст од 18 до 95 години. "Санофи" соопшти дека вакцината не предизвикува никакви загрижености за безбедноста и произведува силен имунолошки одговор кај возрасните групи, што открива дека успешно е изменета.
"Санофи" ги објави наодите во соопштение и најави дека планира наскоро да ги објави резултатите во медицинско списание.
"Санофи" и "ГСК" се многу поискусни во развојот на вакцините отколку голем број нивни ривали кои веќе имаат добиено овластување. Двете компании користеа постабилен пристап отколку оние распоредени во другите, побрзо развиени вакцини против Ковид-19. Нивната вакцина се базира на вирусни протеини произведени со инженерски вируси кои растат во клетките на инсектите. "ГСК" ја снабдува вакцината на "Санофи" со помошно средство, состојка што се користи во многу вакцини за зајакнување на имунолошкиот одговор.
©Makfax.com.mk Доколку преземете содржина од оваа страница, во целост сте се согласиле со нејзините Услови за користење.

Австрија ќе обезбеди дополнителни милион дози вакцини за Западен Балкан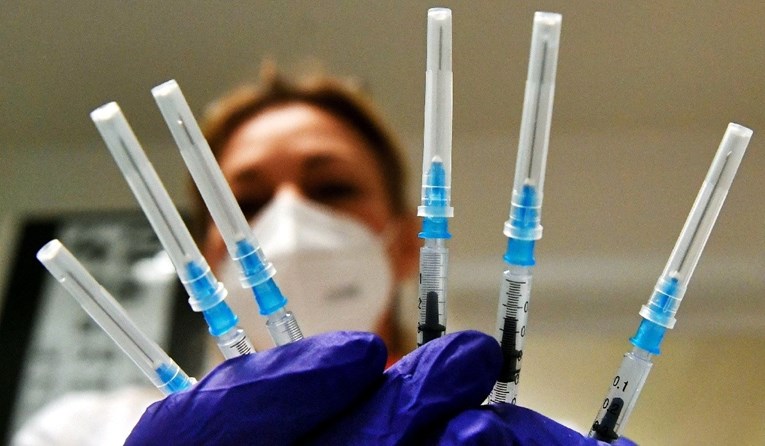 Австрија ќе обезбеди милион дози вакцини против Ковид-19 за земјите од Западен Балкан, покрај дозите што веќе ги испраќа во регионот во име на Европската унија, изјави австрискиот канцелар, Себастијан Курц.
Курц ова го објави по самитот со колегите од земјите од поранешна Југославија кои не се членки на Европската унија. На состанокот беше присутен и претставник од Албанија.
Австрија на Балканот дистрибуира 651.000 дози вакцини од ЕУ.
"Покрај тоа, сакаме да дадеме билатерален придонес како Република Австрија и решивме како Влада да обезбедиме еден милион дози вакцини за земјите од Западен Балкан", рече Курц пред новинарите по самитот.
Дозите ќе се доставуваат од август до крајот на годината, посочи тој, без да прецизира кои земји ќе ги добијат или како ќе се распределат меѓу нив.
Тој исто така не кажа кој вид на вакцина ќе биде доставена.
Европските дози на вакцини од "Фајзер" и "Бионтек" што Австрија ги испраќа во земјите од Западен Балкан во април беа распределени по потреба.
Босна и Херцеговина доби најмногу, а следеа Албанија и Македонија.