На протестите во Франција повредени 24 лица, меѓу кои и петмина полицајци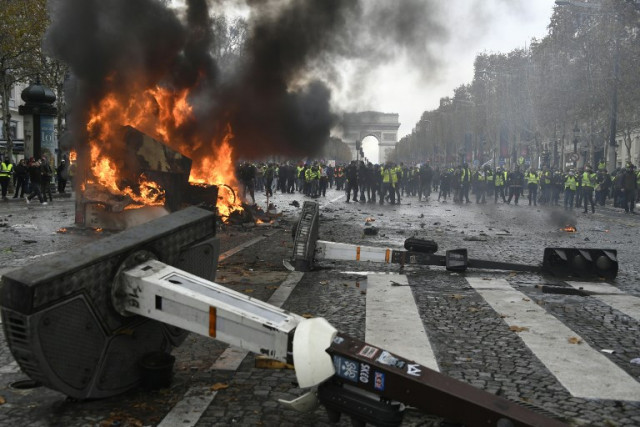 Најмалку 24 лица, меѓу кои и петмина полицајци, беа повредени во саботата во Париз во судирите меѓу полицијата и демонстрантите кои се бунтуваат против зголемувањето на цените на горивото. Едно лице е потешко повредено.
На протестите низ цела Франција поради зголемувањето на цените на горивото во саботата учествувале околу 106.300 луѓе, рече францускиот министер Кристоф Кастанер.
"Во екот на протестите, некаде околу пладне, имаше околу 106.300 луѓе кои протестираа. Ова е многу помалку во споредба со претходната сабота, кога бројот на учесници во протестите беше речиси 244.000. Во Франција се одржаа 1.619 протести, а 130 луѓе се приведени", соопшти Кастанер.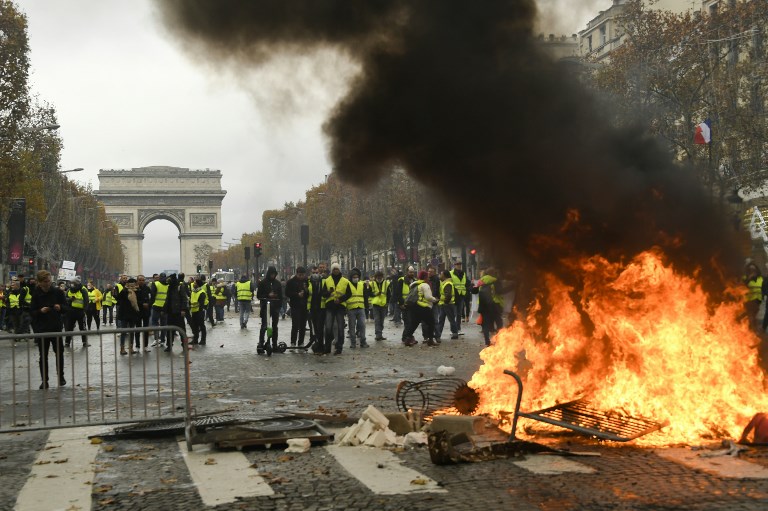 Тој наведе дека на некои места конфликтите во текот на вчерашниот ден биле понасилни во споредба со претходната недела, пренесе агенцијата "Тасс".
Францускиот претседател Емануел Макрон го осуди насилството од демонстрантите, наведувајќи дека во републиката нема место за такво насилство.
Во саботата особено жестоки демонстрации имаше во центарот на Париз каде полицијата со солзавец и водени топови ги растеруваше најупорните демонстранти кои имаа намера да стигнат до Шанзелизе.
Gilets jaunes: tensions on the Champs-Elysees, the police use tear gas
The sling born in October on social networks against the rise of fuels, without leader or structure, continues to shake France with a large gathering in Paris and actions in the regions.https://t.co/CrVJFt7LvV pic.twitter.com/JY7feflLpB

— Vlad Fabian (@vlafbi) November 24, 2018
Демонстрантите го повикаа Макрон да поднесе оставка, откако цената на дизелот скокна за 23% во последните 12 месеци. Некои демонстранти ја пееја националната химна, додека други носеа знамиња и извукаваа: "Макрон, Оставка" и "Макрон, крадец".
Францускиот претседател застана во одбрана на одлуката за зголемување на цените на бензинот, во која се наведува дека оваа мерка е неопходнa со цел да се намали зависноста од фосилни горива на Франција и најави дека на почетокот на следната недела ќе претстави нови планови за да се олесни "енергетската транзиција".
©Makfax.com.mk Доколку преземете содржина од оваа страница, во целост сте се согласиле со нејзините Услови за користење.

Париз ја отвора терасата на Ајфеловата кула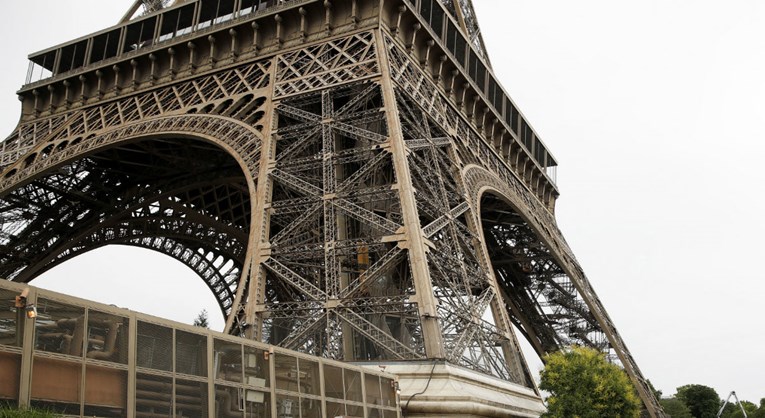 Од овој викенд посетителите на Ајфеловата кула повторно ќе може да уживаат во пијалак на летната тераса на ова париско обележје.
Кулата беше затворена кон средината на март поради епидемијата на коронавирусот, а беше повторно отворена за посетителите на 25 јуни, пренесува "Ројтерс".
Терасата на Ајфеловата кула зафаќа површина од 57 метри и има бар, може да прими од 300 до 350 посетители, а секој четвротк и петок ќе биде организирана забава со диџеј.
Сите посетители мора да носат маски и да го почитуваат физичкото растојание.
Ајфеловата кула обично ја посетуваат приближно седум милиони луѓе годишно, од кои 75 % се странски туристи, но поради моментната состојба, се очекува годинава повеќето посетители да бидат од Франција.