Нетанјаху со благодарност до земјите кои го поддржале Израел, меѓу нив и Македонија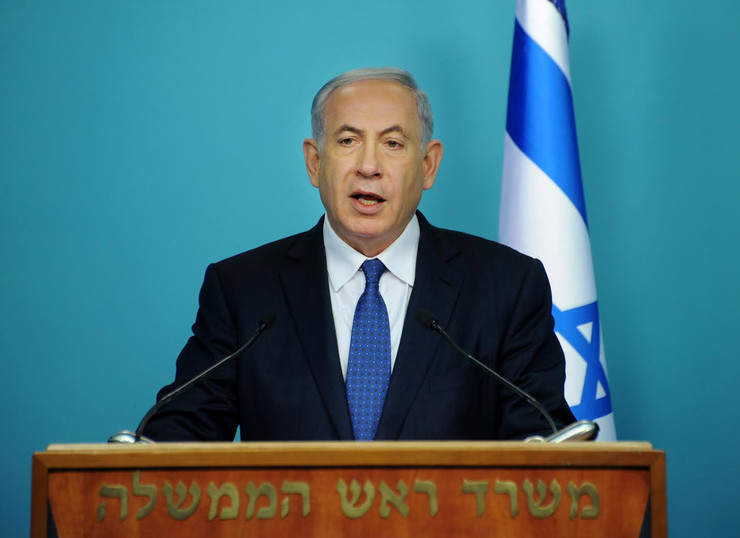 Израелскиот премиер, Бенјамин Нетанјаху на социјалните мрежи им се заблагодари на владите на голем број земји во светот за, како што наведе, поддршката што ја покажуваат за неговата земја во конфликтот со Хамас, а меѓу нив е и Македонија.
Во пораката објавена на неговиот профил на "Твитер", Нетанјаху напиша: "Ви благодарам што решително сте со Израел и што го поддржавте нашето право на самоодбрана од терористички напади".
🇺🇸🇦🇱🇦🇺🇦🇹🇧🇦🇧🇷🇧🇬🇨🇦🇨🇴🇨🇾🇨🇿🇬🇪🇩🇪🇬🇹🇭🇳🇭🇺🇮🇹🇱🇹🇲🇩🇳🇱🇲🇰🇵🇾🇸🇮🇺🇦🇺🇾
Thank you for resolutely standing with 🇮🇱 and supporting our right to self defense against terrorist attacks.

— Benjamin Netanyahu (@netanyahu) May 15, 2021
Заедно со пораката, се поставени знамиња на 25 земји од различни континенти, од САД до Југоисточна Европа, вклучувајќи ги Словенија, Македонија, но и Босна и Херцеговина, каде што најновиот израелско-палестински конфликт наиде на спротивставени ставови.
Имено во Федерацијата БиХ, во деловите со бошњачко мнозинство, јавноста, медиумите, но и политичарите претежно застанаа на страната на Палестинците, осудувајќи го Израел. Од друга страна, во Република Српска изразија јавна поддршка за еврејската држава.
Откако се прошири веста дека БиХ е меѓу земјите на кои Израел им се заблагодарува за поддршката, бошњачкиот член на Претседателството на БиХ, Шефик Џаферовиќ порача дека израелскиот премиер е малку збунет.
"Мојата порака до премиерот Нетанјаху е дека Босна и Херцеговина не поддржува и не може да поддржува убиства на невини цивили во Газа од страна на израелските воени сили", напиша Џаферовиќ на социјалните мрежи.
Македонскиот премиер Зоран Заев исто така на "Твитер" објави став за ситуацијата со Израел и Палестина. Порача дека животите на луѓето се бесценети и насилството мора да запре.
Со загриженост ги следиме случувањата во Израел и појасот Газа. Животите на луѓето се бесценети и затоа насилството треба да запре. Не смее да има толеранција за антисемитистички напади. Не смее да има толеранција за напади врз цивили на која било страна. Дијалогот е решение.

— Зоран Заев (@Zoran_Zaev) May 15, 2021
"Не смее да има толеранција за антисемитистички напади. Не смее да има толеранција за напади врз цивили на која било страна. Дијалогот е решение", напиша Заев.
©Makfax.com.mk Доколку преземете содржина од оваа страница, во целост сте се согласиле со нејзините Услови за користење.

(Видео) Инцидент пред манастирот во Цетиње, интервенираше полицијата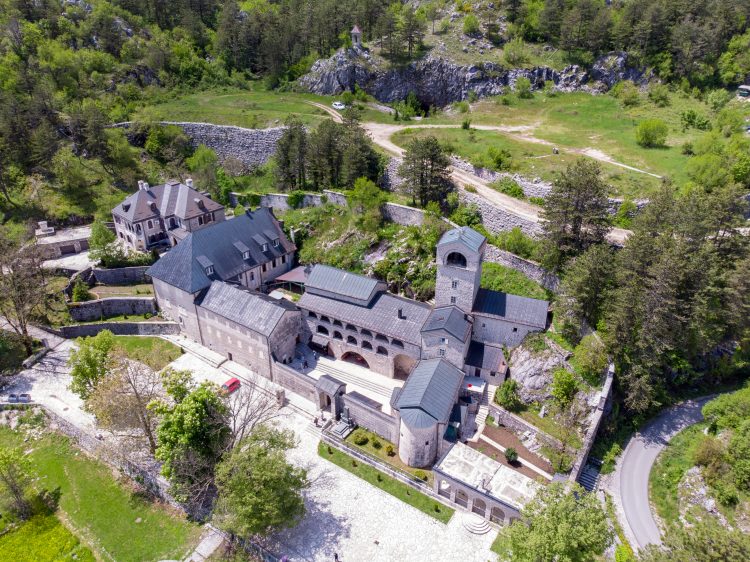 Група граѓани повторно се обидоа да предизвикаат инцидент пред вратите на манастирот Цетиње, информираат медиумите од регионот.
Во нивните извештаи е наведено дека станува збор за група граѓани на Цетиње, противници на СПЦ на Митрополијата Црна Гора-Приморје, кои не ја пропуштаат можноста да протестираат пред манастирот Цетиње, овој пат поради работите на "влажниот јазол" во тој објект, кој не е реновиран цели 40 години.
Некои од локалните гласила повикувајќи се на своите сознанија, тврдат дека работите се изведуваат без дозвола.
Протестот кој се одвивал мирно ескалирал кога монасите се обиделе да ја затворат манастирската порта на што реагирала собраната толпа граѓани.
Погледајте само тај безобразлук испред манастира pic.twitter.com/C666gNCIwL

— nesmiritus_hiperactivus (@hiperactivus) June 17, 2021
Управата на манастирот испрати известување поради настанатата ситуација.
"Како што и е познато на јавноста, во 80-тите години на минатиот век, во соработка со Музеите на Цетиње и тогашната република и општинска администрација, манастирот беше реконструиран, во рамките на кој беше основан црковен музеј од голем дел од неговиот ентериер за презентација на богатото црковно културно-историско наследство пред сите посетители на нашиот град. Како што на сите им е јасно кој е разумен, за да примат поголем број посетители на манастирот Цетиње и на Ризницата, беше потребно да се направат соодветни влажни јазли, што беше направено тогаш, пред околу четириесет години. Тој простор и денес служи за истите цели. Во последните неколку недели, плочките и внатрешната водоводна и канализациона инфраструктура на таа област се заменети, што се истрошија по децениско користење и не ја служат за својата намена ", се вели во соопштението.
Граѓаните пак побарале да бидат прекинати работите се додека надлежните институции не се изјаснат дали воопшто можат да се изведуваат овие работи и додека не се објави дали има дозвола.
Интервенираше и комуналната полиција, пренесуваат медиумите.
Сепак, инспекцијата му наредила на манастирот да добие дозвола за поправка на влажниот јазол и да ги извести за тоа во рок од три дена.