Неуспешен дипломатски потег или коинциденција: Ќерката на Трамп во зелен фустан на состанок со премиерот на Пакистан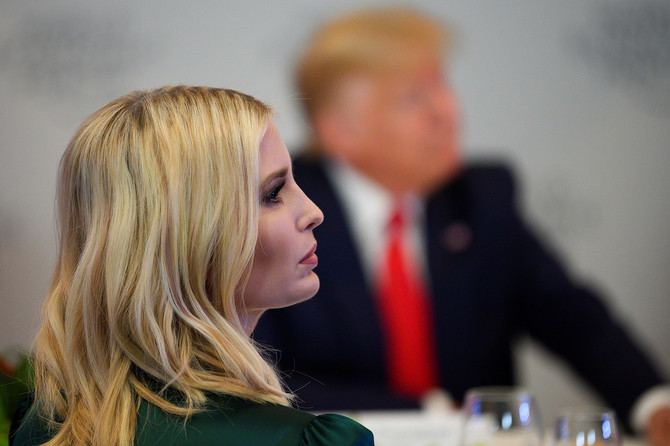 На Светскиот економски форум во Давос присуствуваше и Иванка Трамп, ќерка на американскиот претседател Доналд Трамп.
Меланија Трамп не дојде во Давос, првата дама на САД го пропушти  форумот во Швајцарија и во 2018 година и покрај тоа што беше најавено дека ќе го придружува сопругот на Светскиот економски самит.
Иванка како висок член на американската администрација и нејзиниот сопруг, Џаред Кушнер, кој исто така игра важна улога во тимот на Трамп, го придружуваат американскиот претседател на сите важни состаноци.
#Ivanka wears green to match #Pakistan's flag as #Trump meets #ImranKhan at #WEF2020 in #Davos, #Switzerland pic.twitter.com/IeZWiglfsX

— Riaz Haq (@haqsmusings) January 21, 2020
Тие се состанаа со делегацијата на Пакистан, предводена од премиерот на оваа земја, Имран Кан, поранешна ѕвезда на меѓународен крикет.
Иванка носеше еднобојна зелена комбинација за важната средба, таа беше во таа боја од глава до пети. А она што е важно е дека бојата на нејзиниот фустан ја следи бојата на пакистанското знаме.
"Твитер" ја исмева Иванка поради тоа, па таа "коинциденција", а некои велат и нејзин дипломатски потег се смета за урнебесен и претеран.
©Makfax.com.mk Доколку преземете содржина од оваа страница, во целост сте се согласиле со нејзините Услови за користење.

(Видео) Огромни гужви во Париз, луѓето повторно празнеа полици пред новото затворање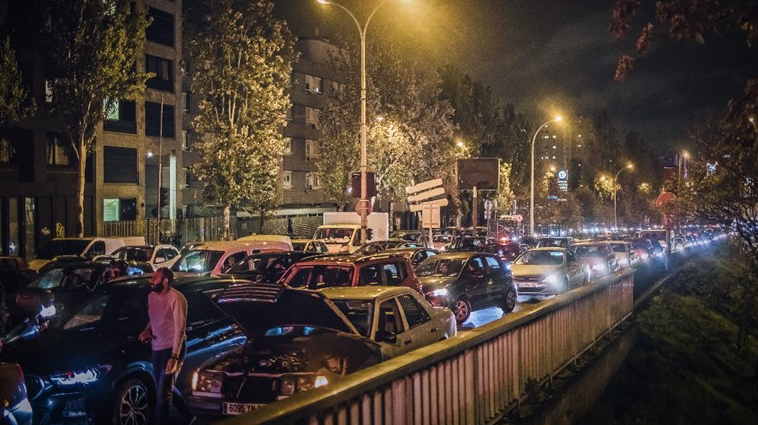 Десетици илјади парижани синоќа предизвикаа масовен сообраќаен метеж во обид да ја напуштат француската престолнина пред почетокот на новото затворање на национално ниво, најавено и воведено од претседателот Емануел Макрон пред неколку дена.
Видеото објавено на "Твитер" покажува огромен број парижани кои се обидуваат да ја напуштат француската престолнина со намера да го избегнат полицискиот час и почетокот на другите мерки од полноќ. Сликите покажуваат гужви и застои од по неколку десетици километри.
Heavy traffic in Paris on the night that France heads into its second national lockdown. https://t.co/pI3IoOnCPT pic.twitter.com/cASEqmR5mt

— ABC News (@ABC) October 29, 2020
Многумина ја искористиле последната шанса и ја поминале ноќта со семејството и пријателите пред да се затворат сите барови и ресторани, откако Франција влезе во нова блокада. Во исто време, Французите ги испразнија полиците на супермаркетите во новата панична набавка што последен пат се случи во март кога цела Европа слично се подготвуваше да се затвори поради пандемијата од вирусот.
French buy up toilet paper and pasta ahead of second lockdown https://t.co/pODWKAzK6i pic.twitter.com/gAUPrMsk0U

— FRANCE 24 English (@France24_en) October 29, 2020
Луѓето купувале огромни резерви на тестенини и тоалетна хартија, додека огромни редици имало и пред фризерските салони, јавуваат светските медиуми. Канцелариски работници од француската престолнина ја пренесувале совојата работна опрема со автомобили и возови како подготовка пред новото затворање.
Заклучувањето на Макрон ќе трае најмалку до 1 декември.
Само оние со најитни потреби ќе можат да ги напуштат своите домови, за што ќе им треба посебна потврда, а сè ќе проверува полицијата.
Макрон во најавата на мерките рече дека полицискиот час во Париз и другите поголеми француски градови не успеал да го запре ширењето на заразата, додавајќи дека 400.000 луѓе би умреле од Ковид-19 доколку не бидат донесени нови драстични мерки.
Во Франција, во болниците во моментов има 21.183 лица со Ковид-19. За споредба, во април оваа бројка беше повеќе од 32.000.