Норвешка забележа истекување на радијација од советска подморница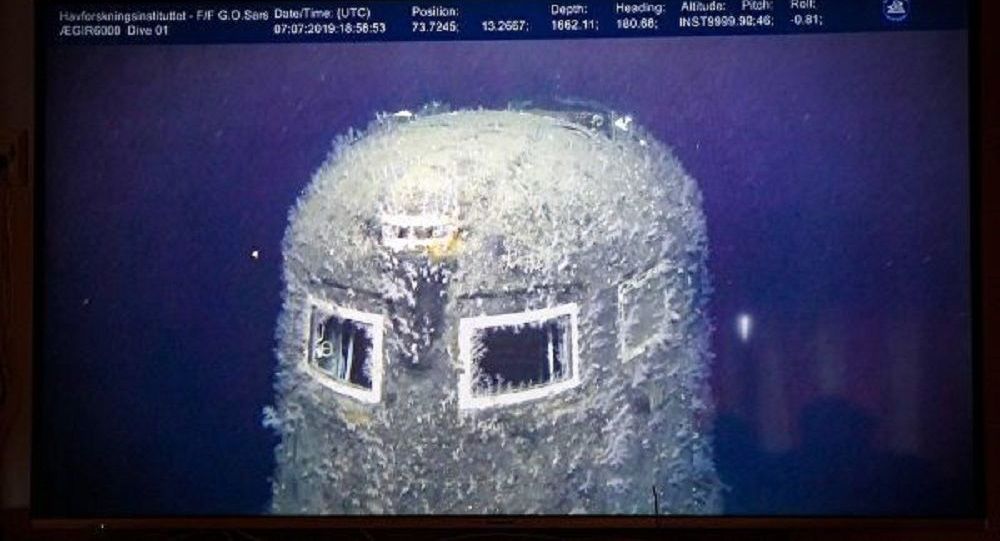 Научниците од Норвешка открија дека во областа каде што потонала советската нуклеарна подморница "Комсомолeц" нивото на радијација е 100.000 пати поголемо, според локалната ТВ2.
Експерти на истражувачкиот брод "Г.О. Сарс" зедоа примероци од вентилацискиот отвор покрај реакторот на подморницата. Руско-норвешката екипа користела беспилотни подморници Ægir 6000 за време на мерењето.
Slik ser den sovjetiske atomubåten "Komsomolets" ut i dag – 30 år etter at den sank i Norskehavet. Forskerne fikk de første bildene av vraket sent søndag kveld. pic.twitter.com/4QBMB3svPv

— Direktoratet for strålevern og atomsikkerhet (@Straalevernet) July 8, 2019
Раководителката на експедицијата, Хилда Елиза Хелдал, изјави дека индикаторите за мерење се, засега, прелиминарни и дека треба внимателно да се проучат. Според неа, зрачењето не е закана за риболовот во регионот.
Според неа, нивото на зрачење било повисоко од она што го регистрирале руските научници во 2007 година.
Подморницата која потона пред 30 години лежи на длабочина од 1.700 метри.
Москва и Осло спроведуваат истражувања во оваа област многу години. Научниците во периодот 1991-1993 констатирале истекување на реакторот на подморницата. Во истата година беше протеран реакторот на подморницата. Големата длабочина го отежнува истражувањето. Научниците планираат да продолжат да ја контролираат ситуацијата.
©Makfax.com.mk Доколку преземете содржина од оваа страница, во целост сте се согласиле со нејзините Услови за користење.

(Видео) Претепани млади Белоруси мораа да ветат пред камера дека повторно нема да протестираат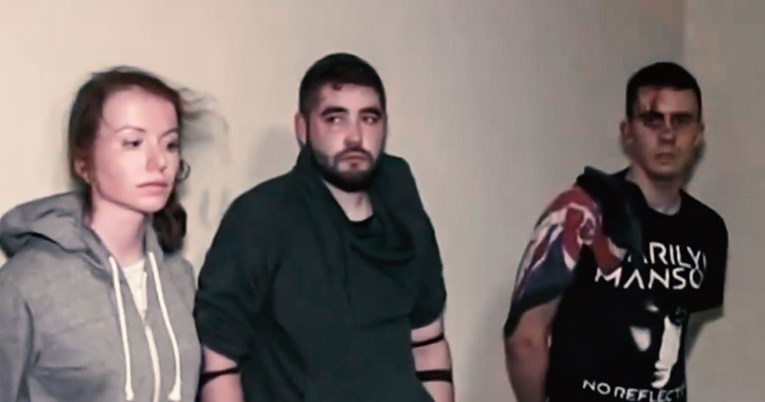 Протестите во Белорусија продолжија во средата вечерта, четврта вечер по изборите, на кои победи претседателот Александар Лукашенко, а кои демонстрантите и опозицијата ги сметаат за наместени.
Самото Министерство за внатрешни работи призна дека полицијата во градот Брест, покрај вообичаените солзавец, гумени куршуми и шок-гранати, пукала и со огнено оружје кон демонстрантите и дека еден демонстрант е застрелан.
Исто така, Министерството вчера објави дека 6.000 демонстранти се уапсени во трите ноќи на протестите. Утрово, сепак, објави дека се уапсени уште 700 демонстранти преку ноќ, со што вкупната бројка достигна речиси 7.000 – во земја со помалку од 10 милиони луѓе.
Белоруската телевизија објави и снимки на некои од уапсените демонстранти, од кои некои се крвави и со други видливи повреди. Полицајците ги прашуваат пред камера дали сè уште сакаат револуција.
In #Belarus, the state TV is showing visibly terrified detained protesters. They were probably beaten up before their public promises to no longer take part in anti-Lukashenka #protests.

This is happening in #Europe in 2020. Just terrible.

— Alex Kokcharov (@AlexKokcharov) August 12, 2020
Видеото, кое исто така беше објавено од аналитичарот Алекс Кокчаров на "Твитер", покажува млади момчиња и девојки со лисици на рацете, првин свртени кон ѕидот, а потоа кон камерата.
"Во Белорусија државната телевизија ги прикажува очигледно исплашените уапсени демонстранти. Тие, веројатно, биле претепани пред јавно да ветат дека нема повторно да учествуваат во протести против Лукашенко. Ова се случува во Европа во 2020 година. Едноставно е страшно", напиша Кокчаров под видеото.