Нуклеарна подморница на САД вплови во Персискиот Залив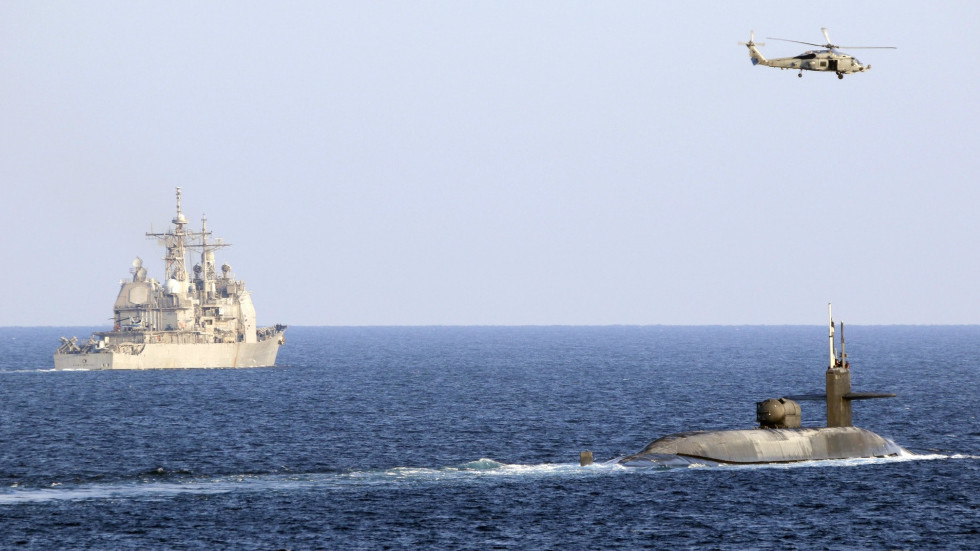 Нуклеарна американска подморница помина низ теснината Ормуз и во Персискиот Залив во очигледна демонстрација на закана кон Иран откако израелска подморница наводно изведе слична екскурзија во Црвеното Море, пренесува РТ.
"УСС Џорџа" (SSGN-729) е нуклеарна подморница од класата "Охајо", која не носи балистички нуклеарни бојни глави, туку 154 крстосувачки ракети "томахавк" – или 66 специјални оперативци, истакна во понеделникот морнарицата објавувајќи го транзитот на бродот во Арапскиот Залив, како што САД го нарекуваат Перисискиот Залив.
JUST IN: #USNavy's #USSGeorgia transits #StraitofHormuz with cruisers #USSPortRoyal and #USSPhilippineSea. Georgia's presence in @US5thFleet demonstrates the fleet's ability to operate wherever international law allows. #forcetobereckonedwith

DETAILS ➡️ https://t.co/PObIHE2XC6 pic.twitter.com/ys8cBbnm7k

— U.S. Navy (@USNavy) December 21, 2020
"Џорџа" беше придружувана од носачите на ракети "УСС порт ројал" (ЦГ 73) и "УСС Филипин си" (ЦГ 58), а транзитот го изврши во неделата, објави морнарицата еден ден подоцна. Тоа беше само второ такво признание во последните осум години.
По објавата, израелскиот јавен радиодифузер "Кан" објави дека една од израелските подморници минатата недела поминала низ Суецкиот Канал со одобрение од Египет. Сепак, извештајот на Кан цитира арапски разузнавачки извори додека израелските одбранбени сили одбија официјално да коментираат.
Israel will not allow the threats of Iran to intimidate our country. This IDF Naval submarine crossing the Suez Canal with Egyptian clearance sends a clear and direct message to the Ayatollah and Iran. We will beat you back.https://t.co/crTbmcxvOF

— Benjamin Anthony (@BenAnthony1948) December 21, 2020
Поморските демонстрации на моќ доаѓаат по минатомесечното убиство на нуклеарниот научник Мохсен Фахризаде, кој наводно ја водел иранската нуклеарна програма. Техеран го обвини Израел за убиството.
Командантот на Централната американска команда (ЦЕНТКОМ), генерал Кенет Мекензи, во моментот е во посета на Блискиот Исток иако не е посочено каде точно се наоѓа. Претходно овој месец, САД испратија два атомски бомбардера во регионот како друга порака до Техеран повикувајќи се на неодредени извештаи за потенцијална закана од напади од милиции поддржани од Иран.
Низ теснината Ормуз често патролираат бродови на ИРГЦ, што во минатото доведе до спорови со американските поморски сили, кои дејствуваат во оваа област. Годишнината од нападот на американските беспилотни летала, во кој загина командантот на ИРГЦ, генерал Касем Солејмани, исто се наближува.
©Makfax.com.mk Доколку преземете содржина од оваа страница, во целост сте се согласиле со нејзините Услови за користење.

Прв телефонски разговор меѓу Путин и Бајден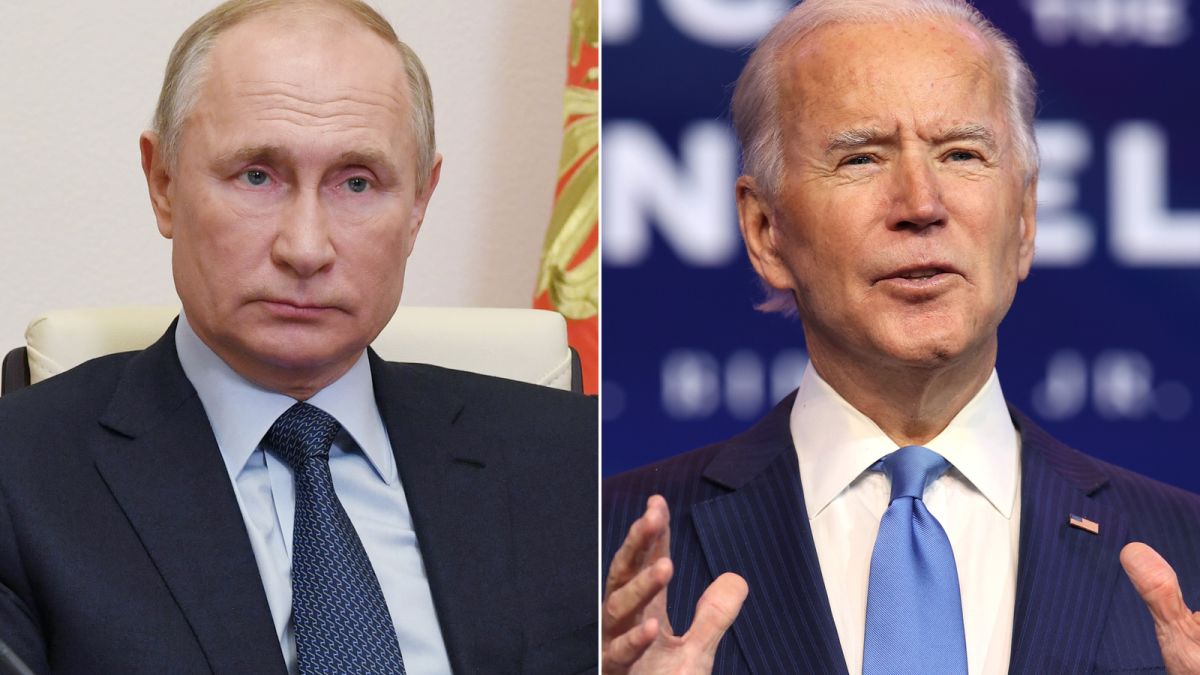 Новиот американски претседател, Џо Бајден, денеска го одржал првиот телефонски разговор со својот руски колега, пренесе Белата куќа, додавајќи дека тој се соочил со претседателот Путин за низа прашања почнувајќи од неодамнешниот кибер-напад на американската компанија "Солар виндс" до сомневањата за труење на водечкиот руски опозиционер Алексеј Навални.
"Владимир Путин му честита на Џозеф Бајден за почетокот на работата во својство на претседател на САД. Истакна дека нормализацијата на односите меѓу Русија и САД би била од интерес на двете земји и со оглед на нивната одговорност за одржување на безбедноста и стабилноста во светот тоа би било од интерес и на меѓународната заедница", се вели во соопштението за разговорот што го објави Кремљ.
Прес-секретарката на Бајден, Џен Псаки, рече дека тој го почнал телефонскиот повик со намера да разговара за СТАРТ (договорот за ограничување на стратешкото нуклеарно вооружување), кој администрацијата на Бајден се надева дека ќе го продолжи, руската агресија во Украина, кибер-нападот на "Солар виндс", чиј обем сè уште се утврдува, извештаите дека Русија давала награди за елиминација на американски војници што служат во Авганистан, мешањето на Москва во претседателските избори во САД и труењето на Алексеј Навални.
"Неговата намера беше да разјасни дека Соединетите Американски Држави ќе дејствуваат цврсто во одбрана на нашите национални интереси како одговор на малигните активности на Русија", рече Псаки истакнувајќи дека повикот се случил за време на нејзиниот брифинг и дека поцелосно резиме ќе објави подоцна.
Според информациите од светските медиуми, кај двете страни има волја најбргу што може да ги завршат неопходните процедури за натамошно функционирање на договорот за заемно ограничување на ракетно-нуклеарните арсенали.
Договорот истекува на 5 февруари.
Повикот дошол на барање на Москва, соопштија американски дипломатски извори, кои додаваат дека Бајден сакал најпрвин да разговара со европските лидери и неговите советници пред да оствари телефонски разговор со Путин.