Објавен документ на американските служби: Русите ќе ја нападнат Украина со 175.000 војници?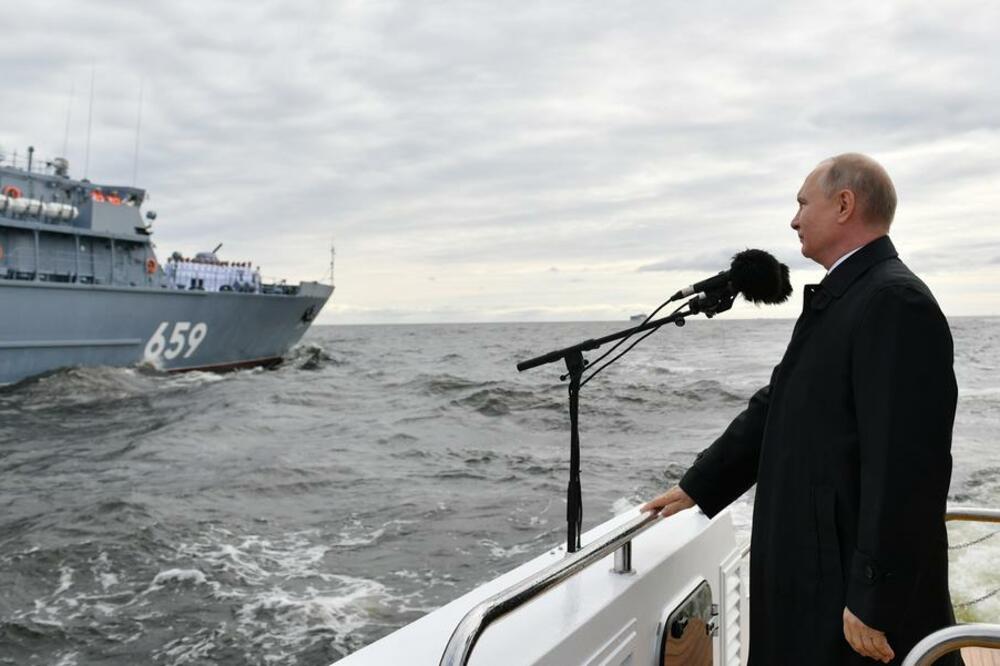 Не стивнуваат тензиите меѓу Москва, Киев и Вашингтон поради шпекулациите дека рускиот претседател Владимир Путин подготвува инвазија на Украина. Сега и американското разузнавање ги објави своите наоди за плановите на Русија за офанзива што би била изведена на повеќе фронтови, а која според процените, би опфаќала 175.000 војници и би можела да се случи веќе в година.
Разузнувачкиот документ со мапа за можната инвазија, со наслов "Потенцијал за 175.000 руски сили во близина на Украина: докази за планирање и неодамнешно движење на артилерија, опрема и човечка сила" е добиен и објавен од "Вашингтон пост", а за него има потврда од американски официјални лица.
Веќе извесно време е познато дека Русија трупа сили по должината на границата со Украина – односно и покрај старата граница, по должината на источната украинска покраина Донбас, која седум години е под контрола на руските сепаратисти, и покрај новата, која настана со руската анексија на полуостровот Крим.
Путин рече дека има закани за Русија со вежби на американските нуклеарни бомбардери, кои летаат над Црното Море, како и со американските системи за ракетна одбрана во Полска и Романија.
"Потребни ни се прецизни правни гаранции бидејќи нашите западни колеги не ги почитуваа нивните усни обврски", рече рускиот претседател додавајќи дека сите знаат oти се дадени усни гаранции за непроширување на НАТО на исток (по распадот на СССР), а во реалноста се прави токму спротивното.
Вашингтон, кој се закани со сериозни последици во случај на руска инвазија, се надева дека ќе ги смири тензиите и ќе постигне некаков договор со Москва на виртуелната средба меѓу Путин и американскиот претседател Џо Бајден закажана за вторник. Самиот Бајден веќе јавно го предупреди Путин да не интервенира воено во Украина и најави нови иницијативи за заштита на оваа источноевропска земја, а состанокот на министрите за надворешни работи на НАТО во Рига, Латвија, минатата недела беше очигледно една од тие иницијативи.
"Плановите на Русија предвидуваат воена офанзива врз Украина уште на почетокот од 2022 година, со сили двојно поголеми од она што го видовме минатата пролет за време на вонредните руски вежби во близина на границите на Украина. Плановите вклучуваат опсежно движење на 100 тактички баталјони со околу 175.000 луѓе заедно со оклопни возила, артилерија и опрема", изјавил претставник од американската администрација за "Вашингтон пост" барајќи да остане анонимен за да може да ги открие овие чувствителни информации.
"U.S. intelligence has found the Kremlin is planning a multi-front offensive as soon as early next year involving up to 175,000 troops"
"The plans involve extensive movement of 100 battalion tactical groups with an estimated 175,000 personnel"https://t.co/05B5kC3iLb pic.twitter.com/PD1XMyUYxj

— Rob Lee (@RALee85) December 4, 2021
Некласифицираниот документ на американските разузнавачки служби објавен од овој американски весник, а кој вклучува и сателитски фотографии, покажува како руските сили се собираат на четири места. Во моментот на бојното поле се распоредени 50 тактички групи заедно со новопристигнатите тенкови и артилерија, се вели во документот.
Интересно е што во документот на американското разузнавање се наведува помал број руски војници од процената на нивните украински колеги.
Според американската процена, таа бројка во моментот е околу 70.000, но Американците истовремено предупредуваат на опсежното движење на баталјонските тактички групи кон и од границата со цел, како што се вели, да се прикријат намерите и да се создаде неизвесност.
If this assessment is true— and as someone who lived this at the pentagon in 2014- Javelins, drones, pictures of pallets of bullets delivered, saying the words "ironclad", will not stop a force like this, if it moves. The choices are now go all in, or find the off-ramp. pic.twitter.com/EYn8tQD9qT

— Dara Massicot (@MassDara) November 21, 2021
Според украинската војска, бројот на руски војници распоредени по должината на украинската граница во моментот е околу 94.000 што, како што наведуваат украинските служби, веројатно не е доволно за успешна инвазија, но може да биде основа за подготовка за инвазија за многу кратко време.
©Makfax.com.mk Доколку преземете содржина од оваа страница, во целост сте се согласиле со нејзините Услови за користење.

САД ќе распоредат шест борбени авиони на Балтикот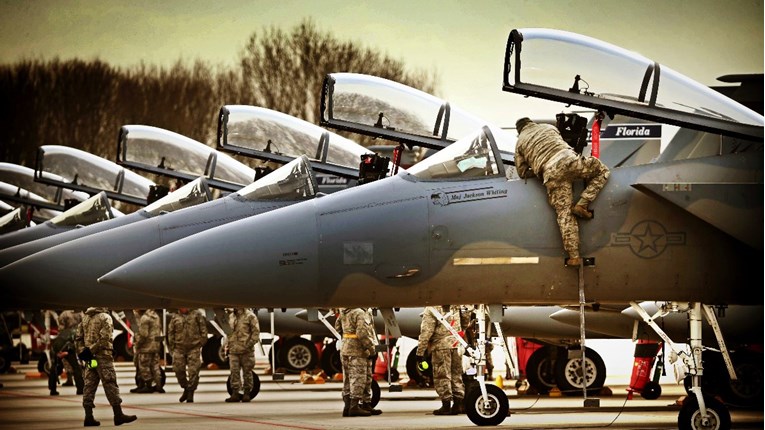 Шест американски авиони Ф-15 слетаа во естонската воздухопловна база и ќе бидат распоредени до крајот на следната недела бидејќи НАТО го зајакнува своето источно крило во страв од можен руски напад врз Украина.
НАТО во понеделникот објави дека ги става силите во готовност и ја зајакнува Источна Европа со бродови и борбени авиони, што Русија го опишува како западна хистерија поради присуството на руските војници на границата со Украина.
Балтичките земји, Естонија, Летонија и Литванија, некогаш управувани од Москва, а сега се дел од НАТО и Европската унија, се потпираат на надзорот на НАТО врз нивниот воздушен простор. НАТО претходно објави дека Данска во четврток ќе испрати четири борбени авиони Ф-16 во блиската литванска воздухопловна база.