Од денес заострени мерки во Австрија, задолжителна маската ФФП2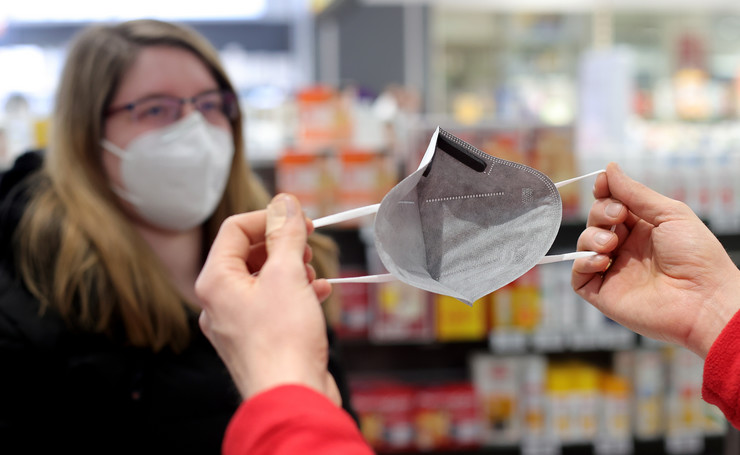 Откако дневниот број на новоинфицирани во Австрија остана на постојано високо ниво, но и поради појавата на британскиот вид коронавирус, австриските власти одлучија да ги заострат претходните мерки на заклучување, па од полноќ сите граѓани над 14 години мора да носат маски на високо ниво на заштита ФФП2.
ФФП2 маските мора да се носат во продавниците, јавниот превоз, во сите јавни институции, при посета на лекари, но и кај автомеханичарите.
Овој вид маска мора да се носи на пазарите, без разлика дали е на отворено или во затворен простор, но исто така и ако лицето вози автомобил со друго лице кое не е од неговото домаќинство.
Само бремените жени и лицата на кои не им е дозволено да носат маска од здравствени причини се изземени од оваа мерка.
Members of certain professions will be required to take weekly coronavirus tests or wear an FFP2 mask.https://t.co/ePS26PdAIH

— The Local Austria (@TheLocalAustria) January 24, 2021
Кој ќе ја прекрши обврската да ја носи маската ФФП2, ќе мора да плати казна во износ од 25 евра.
Покрај тоа, одлуката на Владата ја зголеми обврската за растојание помеѓу лица од различни домаќинства од еден на два метра.
"Подобрената заштита на граѓаните со маските ФФП2 и удвојувањето на растојанието се вистинскиот одговор на новиот вид вирус што се шири низ Австрија и што го зголемува ризикот од инфекција", рече министерот за здравство Рудолф Аншобер.
Исто така, со одлука на Владата, проширен е и кругот на професии во кои вработените треба да се тестираат за коронавирус на неделно ниво.
Така, покрај медицинскиот персонал и негователитеи, вработените во продавниците, наставниците, магацинските работници, лицата во јавните служби кои примаат клиенти, но и професионалните спортисти сега мора да поминат редовно, еднонеделно тестирање.
Оние кои не се тестирани ќе мора да носат маска ФФП2 на работа, додека досегашната маска ќе биде доволна за тестираните лица.
Медицинските работници и негувателите и покрај тестирањето ќе мора да носат маски ФФП2.
Маските FFP2 започнаа да се продаваат минатата недела во супермаркетите кои се натпреваруваат во цената од 50 до 59 центи, но некои го ограничуваат и бројот на маски по купувач.
©Makfax.com.mk Доколку преземете содржина од оваа страница, во целост сте се согласиле со нејзините Услови за користење.

Од денеска во германските маркети се продаваат брзи ковид тестови – пет теста за 25 евра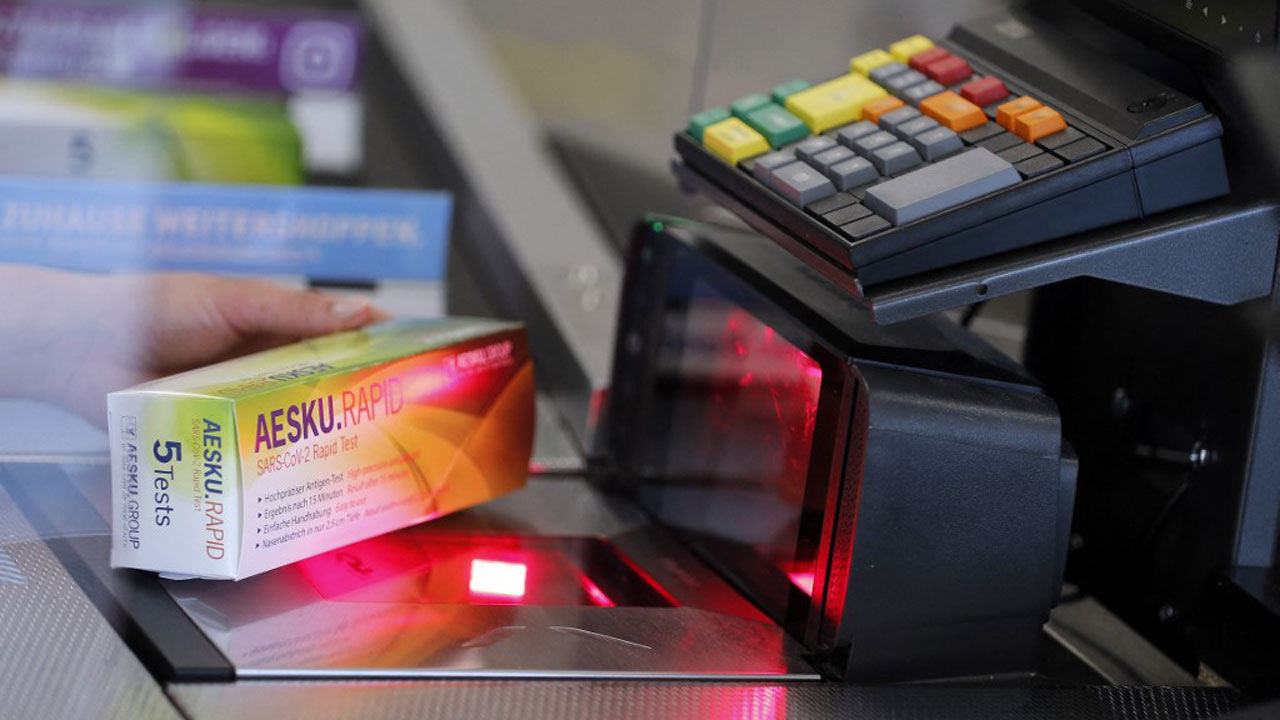 Германските малопродажни ланци "Алди Норд" и "Алди Суд" од денеска почнаа со продажба на антигенски тестови за Ковид-19. На купувачите ќе им биде дозволено да купат само едно пакување, со цел да се избегне гужва и што повеќе луѓе да имаат пристап до тестирање.
Кон крајот на февруари, Германскиот федерален институт за лекови и медицински помагала за првпат издаде специјални одобренија за само-тестирање на коронавирус. За сите три производи, примероците се земаат со бриз од предниот дел на носот. Во САД, ваквиот тест беше одобрен за употреба во декември.
Пакетот вклучува пет тестови за бриз од нос, по цена од околу 25 евра за пакување. Од понеделник ќе се продава во аптеките и другите супермаркети, вклучително и "ДМ".
Тоа е брз тест за антиген кој детектира коронавирусен протеин, за разлика од тестовите за ПЦР, кои бараат генетски материјал на вирусот. Веќе подолго време во аптеките се достапни брзи тестови за коронавирус во Германија и некои други земји, но само со лекарски рецепт и доплата. Продавниците низ Германија, како и "Лидл" и супермаркетите "Реве" и "Едека" објавија дека тестови за коронавирус ќе има и во нивните понуди.
Голем плус за новите брзи тестови е што примерокот може да се земе од предниот дел на носот, така што е прилично лесно да се направи и дома. Тестовите со ПЦР собираат материјал длабоко од носот или длабоко од грлото, за што е потребна поголема стручност.
За брзи тестови не е потребна дополнителна лабораториска опрема, тие се слични на тестовите за бременост. По 15-20 минути, тест лентите покажуваат дали пациентот е позитивен или негативен на коронавирус.