(Од минута во минута) Русија се огласи за масакрот во Буча, Зеленски обвини за геноцид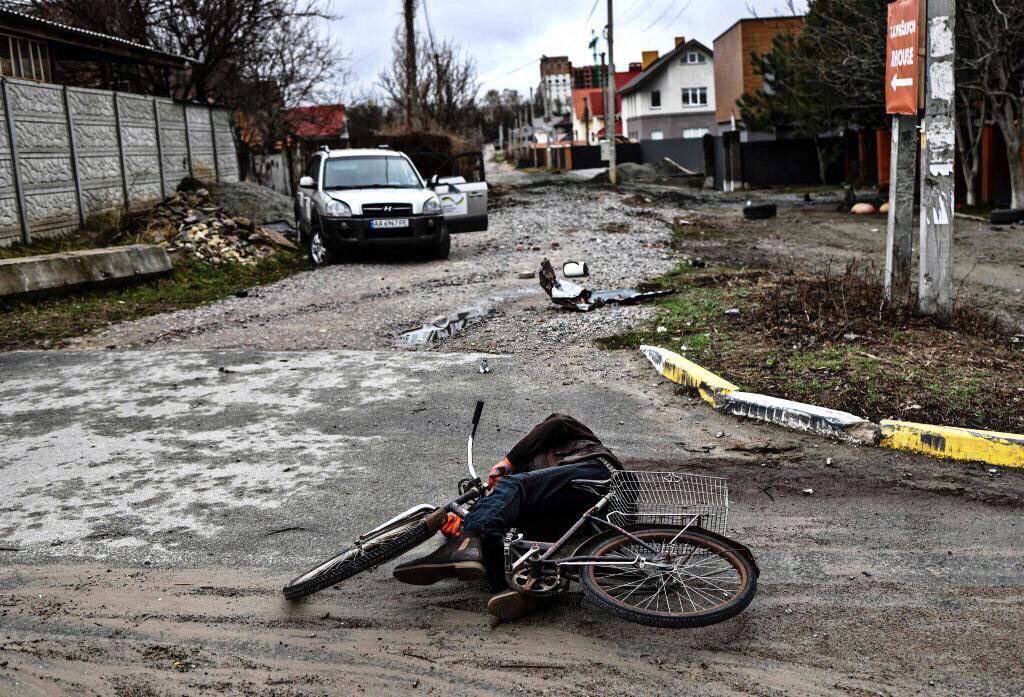 Специјалната операција на руската армија во Украина денеска влезе во 39. ден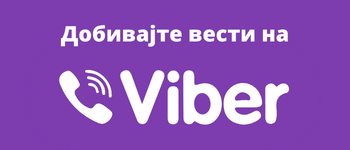 Клучни настани:
Тела на цивили биле пронајдени на улица во ослободениот град Буча. Украина тврди дека имало закопано тела и во масовни гробници, а меѓу убиените има и деца.
Москва негира
Зеленски обвини за геноцид
Осуда за настаните во Буча стигна од НАТО и ЕУ
Ќе има многу судења за руските злосторства во Буча и Ирпин, но и во Харков и Мариупол, изјави украинскиот министер за одбрана.
Украинските обвинители соопштија дека пронашле 410 тела во градовите во близина на Киев, откако руската армија се повлече од регионот
Во Одеса се слушнале силни експлозии. Русија потврди дека го ракетирала пристанишниот град
Украина прогласи голема победа: Го ослободивме целиот регион на Киев
Украина објави дека по повлекувањето на Русија повторно освоила 30 населби во близина на Киев
Беа гранатирани два града во централна Украина, а неколку градови во Донбас, велат Украинците
Соединетите држави и нивните сојузници испраќаат советски тенкови во Украина, изјави американски претставник
Кремљ најави дека нема веднаш да ја прекине испораката на гас за земјите кои не плаќаат во рубљи
Од минута во минута:
22:00 Генералниот секретар на ОН: Длабоко сум шокиран од сликите на загинатите цивили
Генералниот секретар на Обединетите Нации вели дека е длабоко шокиран од сликите на загинатите цивили во украинскиот град Буча.
На "Твитер", Антонио Гутереш повика на "независна истрага која ќе доведе до ефективно утврдување на одговорноста".
Според последните информации на украинските власти, по повлекувањето на Русија во близина на Киев се пронајдени тела на повеќе од 400 луѓе, главно цивили.
21:00 Украинците тврдат дека собориле руски борбен авион во областа Харков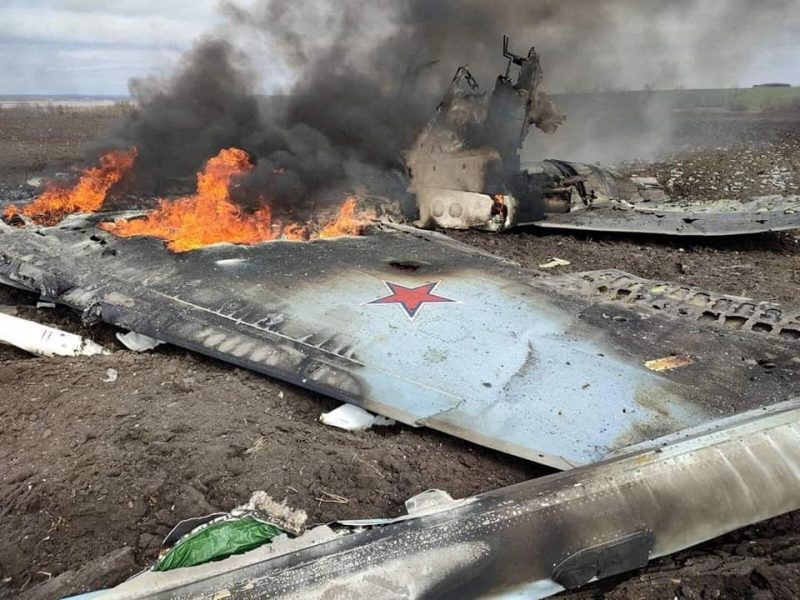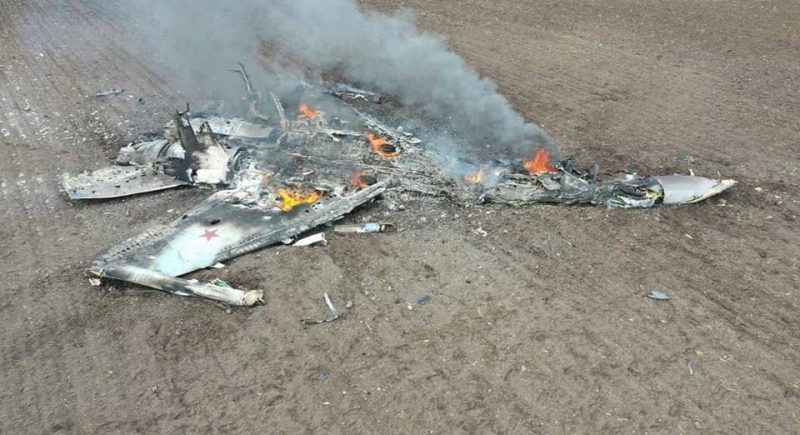 20:45 Црвениот крст се уште не успеал да стигне до Мариупол
Трет ден по ред тим од девет вработени и три возила на Меѓународниот Црвен крст, кои се надеваа дека денеска ќе стигнат до Мариупол за да помогнат во евакуацијата на жителите на опколениот град, не успеаја да стигнат таму.
Украинските власти соопштија дека Русија пред неколку дена се согласила да дозволи безбедно поминување од градот, кој е изложен на најголеми напади речиси месец и половина, но коридорот и овој пат не поминал без проблеми. Околу 700 луѓе вчера беа евакуирани од Мариупол.
20:30 Џонсон: Ќе направам се што е во моја моќ да ја оневозможам воената машинерија на Путин
Британскиот премиер Борис Џонсон изјави дека "одвратните напади на Русија врз невините цивили во Ирпин и Буча се уште еден доказ дека Путин и неговата војска вршат воени злосторства во Украина".
Тој вети дека ќе стори се што е во негова моќ за да ја "оневозможи воената машинерија на Путин".
"Ниту едно демантирање или дезинформација од Кремљ не може да го скрие она што сите знаеме дека е вистина – Путин е очаен, неговата инвазија пропаѓа, а решителноста на Украина никогаш не била посилна", рече тој.
Џонсон додаде дека Велика Британија е на чело на оние кои ја поддржуваат истрагата на Меѓународниот кривичен суд за злосторствата извршени во Украина.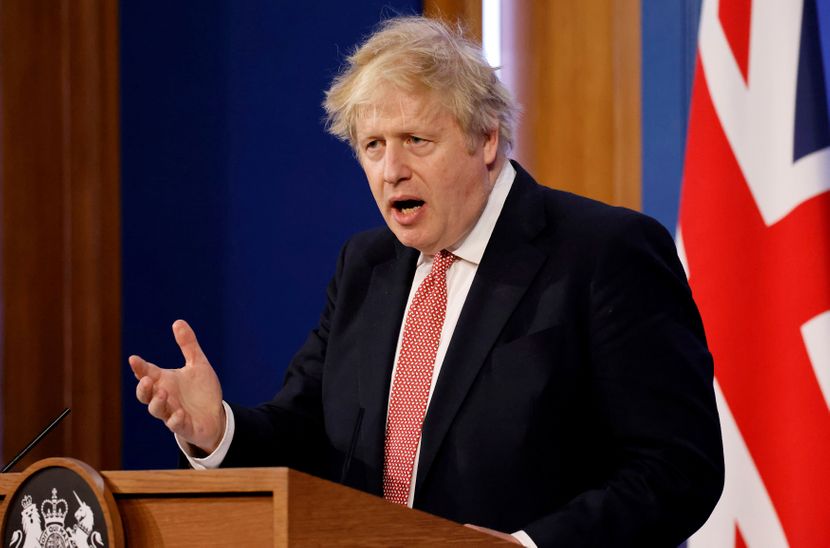 19:50 Повеќе од половина милион луѓе се вратија во Украина
Повеќе од половина милион луѓе се вратиле во Украина од почетокот на руската инвазија, соопшти украинското Министерство за внатрешни работи.
"Минатата недела 144.000 луѓе ја напуштија Украина, а дојдоа 88.000. Вкупно (…) околу 537.000 наши сонародници се вратија во Украина", соопшти Министерството, повикувајќи се на податоци од Државната гранична служба.
19:10 – 410 тела се пронајдени во градовите во близина на Киев по повлекувањето на руската армија
Украинските обвинители кои ги истражуваат можните воени злосторства на Русија во Украина соопштија дека пронашле 410 тела во градовите во близина на Киев, откако руската армија се повлече од регионот.
Главниот обвинител Ирина Вендиткова рече дека 140 од тие тела биле идентификувани.
18:45 (Видео) Собир за поддршка на Русија во Берлин
📍Moscow

We note the "Save us Vladimir Putin" protests currently taking place there at the neighbours in Germany 🇩🇪

Umbuzo usamile, benithembeni? pic.twitter.com/NxqarivwjK

— Sphithiphithi Evaluator (@_AfricanSoil) April 3, 2022
18:00 Зеленски: Ова во Буча е геноцид, сакаат да не' истребат
"Мајките на руските војници треба да го видат ова. Погледнете какви гом*ари сте пораснале. Убијци, крадци, касапи", напиша тој на Фејсбук.
17:20 Украина: Ракетен напад врз град во близина на Киев, погодена е регионалната управа
Локалните власти известија дека бил извршен ракетен напад врз градот Василкив во близина на Киев, а била погодена и регионалната управа.
Се наведува дека се повредени некои цивили, но деталите се' уште не се познати.
Целиот регион Киев сега е под украинска контрола откако руските трупи почнаа да се повлекуваат. Но, некои области во регионот сè уште се изложени на ризик од гранатирање и воздушни напади.
17:15 Русија негира дека стотици цивили биле убиени од руските војници во Буча
Руското Министерство за одбрана ги отфрли тврдењата на Украина дека стотици цивили биле убиени од руските војници во Буча.
Бројните фотографии и видеа објавени од Украина беа наречени провокација, тврдејќи дека сите нејзини единици го напуштиле градот во средата.
17:08 Шефот на НАТО: Смртта на цивилите во Буча е бруталност каква што не сме виделе во Европа со децении
Генералниот секретар на НАТО Јенс Столтенберг ја нарече неприфатлива смртта на цивили во градот Буча.
Говорејќи за Си-Ен-Ен, тој рече дека овие смртни случаи се бруталност врз цивили, каква што не сме виделе во Европа со децении и дека тоа "ја нагласува важноста дека оваа војна мора да заврши".
17:00 Макрон: Сликите од Буча се неподносливи
Францускиот претседател Емануел Макрон ги опиша сликите од Буча како неподносливи.
Макрон го сподели своето сочувство со Украинците и жртвите, додавајќи: "Руските власти ќе мора да одговараат за овие злосторства".
Les images qui nous parviennent de Boutcha, ville libérée près de Kiev, sont insoutenables. Dans les rues, des centaines de civils lâchement assassinés. Ma compassion pour les victimes, ma solidarité avec les Ukrainiens. Les autorités russes devront répondre de ces crimes.

— Emmanuel Macron (@EmmanuelMacron) April 3, 2022
16:30 Кремљ: Не можете целосно да ја изолирате Русија
Кремљ соопшти дека не е можно целосно да се изолира Русија, додека Западот продолжува да акумулира санкции против Москва поради нејзината воена операција во Украина, пренесува АФП.
"Не може да има целосен вакуум или изолација на Русија, тоа е технолошки невозможно во современиот свет", изјави портпаролот на Кремљ, Дмитриј Песков, за руската државна телевизија.
16.00 Урсула фон дер Лаен: Сторителите на воените злосторства ќе одговараат
Претседателката на Европската комисија Урсула фон дер Лаен ги осуди "неописливите ужаси" снимени во областите каде што Русија се повлече
Appalled by reports of unspeakable horrors in areas from which Russia is withdrawing.

An independent investigation is urgently needed.

Perpetrators of war crimes will be held accountable.

— Ursula von der Leyen (@vonderleyen) April 3, 2022
15.45 Блинкен: Русија мора да стави крај на оваа војна
Американскиот државен секретар Ентони Блинкен изјави за Си-Ен-Ен дека Соединетите Држави продолжуваат да и помагаат на Украина да се одбрани, но во исто време и кажуваат на Русија дека мора да стави крај на оваа војна
15.30 Кулеба: Русите убиваат од бес, полоши се од ИСИС
Русите сакаат да елиминираат што повеќе Украинци – напиша Кулеба на Твитер
Bucha massacre was deliberate. Russians aim to eliminate as many Ukrainians as they can. We must stop them and kick them out. I demand new devastating G7 sanctions NOW:

-Oil, gas, coal embargo
-Close all ports to Russian vessels and goods
-Disconnect all Russian banks from SWIFT pic.twitter.com/oZkCAETCQp

— Dmytro Kuleba (@DmytroKuleba) April 3, 2022
15.00 Украинската армија ја врати контролата врз "градот на духови" во близина на Чернобил
Украинските сили ја вратија контролата врз Припјат, град на духови во близина на нуклеарната централа Чернобил, објави во неделата Генералштабот на вооружените сили на Украина.
14.30 Песков: Путин никогаш не одбил средба со Зеленски, хипотетички е можна
Портпаролот на Кремљ Дмитриј Песков изјави дека рускиот претседател Владимир Путин никогаш не одбил да се сретне со неговиот украински колега Володимир Зеленски, што е хипотетички можно, но мора да се подготви конкретен документ.
14.20 Претседателот на Европскиот совет најави нови санкции за Русија
Претседателот на Европскиот совет, Шарл Мишел изјави дека е "потресен од застрашувачките слики од злосторствата извршени од руската армија во Буча, ослободен регион во регионот на Киев"
Shocked by haunting images of atrocities committed by Russian army in Kyiv liberated region #BuchaMassacre

EU is assisting #Ukraine & NGO's in gathering of necessary evidence for pursuit in international courts.

Further EU sanctions & support are on their way.

Слава Україні!

— Charles Michel (@eucopresident) April 3, 2022
14.10 Руски војници починале откако јаделе храна која им ја дале украински цивили
Двајца руски војници загинаа во близина на Харков, откако украински цивили ги хранеле со отруени пити, соопшти Украинската одбранбена разузнавачка агенција
14.00 Руски проектили го погодија Николаев
Неколку руски проектили го погодија украинското црноморско пристаниште Николаев, изјави во неделата помошникот на Министерството за внатрешни работи на земјата, Антон Герашченко
13.20 Борел им честиташе на Украинците за ослободувањето на регионот Киев
Министерот за надворешни работи на ЕУ, Јосеп Борељ, денеска и честиташе на Украина за ослободувањето на поголемиот дел од регионот на Киев и повтори дека ЕУ ќе инсистира на казнување, како што тврди, воените злосторства на руската армија
12.30 Портпаролот на Зеленски: Руските акции во Украина изгледаат како воени злосторства
Портпаролот на украинскиот претседател Володимир Зеленски тврди дека властите во Украина пронашле нешто што "изгледа како воени злосторства", вклучително и тела на егзекутирани цивили и масовни гробници, откако Русите се повлекле од областа каде што се воделе борбите
11.30 Си-Ен-Ен: Руските сили погодиле складиште за гориво во Одеса
Рано утрово на социјалните мрежи се појавија снимки од нападот во украинска Одеса
A cidade portuária de Odessa, na Ucrânia, terá sido palco de mais um ataque russo esta manhã, registando-se fortes explosões e colunas de fumo numa área onde se armazena combustível. Uma refinaria de petróleo terá sido atingida por um míssil … https://t.co/Fsy8Un4L86

— CNN Portugal (@cnnportugal) April 3, 2022
10.35 Борис Џонсон инсистира на вооружување на Украина
Британскиот премиер Борис Џонсон инсистира на потребата од снабдување на Украина со противбродски ракети со цел да се заштити брегот од гранатирање од морето, пишува Тајмс, повикувајќи се на британските власти.
10.20 Страшни обвинувања на сведоци од Украина: Русите земаат деца како заложници
Украина ја обвини Русија дека ги користи децата како "човечки штит" при прегрупирање на своите сили, покажуваат првите ужасни сведоштва на сведоците од новоослободениот град Буча во близина на Киев.
09.25 Песков: Главната цел на руската операција е да се спасат републиките Доњецк и Луганск
Русија се надева дека за време на воената акција во Украина ќе биде исполнета една од нејзините главни задачи за спас на самопрогласените Народни републики Доњецк и Луганск (ДНР и ЛНР) и враќање на нивната државност, изјави портпаролот на Кремљ, Дмитриј Песков
09.20 Русија: Преговори утре, нема услови за средба на лидерите
Русија соопшти дека мировните преговори со Украина ќе продолжат утре, но дека не постигнале доволно напредок за средбата на двајцата претседатели, а ставот на Москва за статусот на Крим и Донбас останува непроменет.
09.15 Шефот на украинскиот преговарачки тим: Русија усно се согласи со нашите барања
Шефот на украинската преговарачка делегација изјави дека Русија усно се согласила со предлозите на Украина дадени за време на преговорите на делегациите во Истанбул.
09.12 Москва отвори хуманитарен коридор од Мариупол на барање на Ердоган
Москва одлучи да отвори уште еден хуманитарен коридор за евакуација на цивили и странски државјани од градот Мариупол на барање на турскиот претседател Реџеп Таип Ердоган, соопшти руското Министерство за одбрана
09.10 Украинците на колена го пречекаа конвојот паднати војници
Украинскиот дипломат и поранешен амбасадор во Австрија, Олександер Шерба на својот Твитер профил објави видео од украинскиот народ како пречекува конвој возила со паднати војници
That's how #Ukraine honors her fallen soldiers.#StandWithUkraine️ #UkraineWillWin #Terrorussia #PutinIsaWarCriminal #StopPutin #RussianUkrainianWar #RussiaGoHome #РоссияСмотри #нетвойне #PutinsWar pic.twitter.com/2Y5rRZRxGr

— olexander scherba🇺🇦 (@olex_scherba) April 1, 2022
09.08 Одеса е нападната – силни експлозии одекнуваат во градот
Во последните неколку часа серија проектили беа истрелани кон украинскиот пристанишен град Одеса
Missile attack in #Odessa #Ukraine
Local residents report 6 to 8 rocket arrivals. According to preliminary data, the oil refinery is on fire due to a missile attack by the Russian army. pic.twitter.com/nWnTq01bSZ

— JM Donis (@JMDon21696071) April 3, 2022
09.05 Украинците претставуваат значаен предизвик за руските воздушни и ракетни операции
Британците наведуваат дека Украина продолжува да нуди значителен отпор на руските воздушни и ракетни операции, иако се наведува дека има концентрација на руски воздушни активности кон југоисточниот дел на земјата
(1 of 3)

Over the last week, there has been a concentration of Russian air activity towards south eastern Ukraine, likely a result of Russia focusing its military operations in this area.

— Ministry of Defence 🇬🇧 (@DefenceHQ) April 2, 2022
09.00 Зеленски: Русија има за цел да ги окупира истокот и југот на Украина
Украинскиот претседател Володимир Зеленски изјави дека руските сили имаат за цел да го окупираат истокот и југот на земјата и се пожали дека западните земји не му дале на Киев доволно противракетни системи
©Makfax.com.mk Доколку преземете содржина од оваа страница, во целост сте се согласиле со нејзините Услови за користење.

Кличко: Главна цел на Русија останува освојувањето на Киев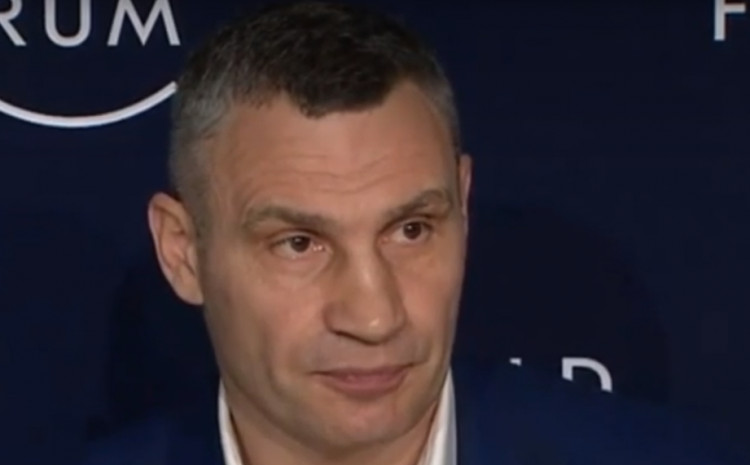 Виталиј Кличко, градоначалникот на Киев и поранешен светски шампион во бокс, им се обрати на собраните на Светскиот економски форум (СЕФ), кој се одржува во Давос, Швајцарија.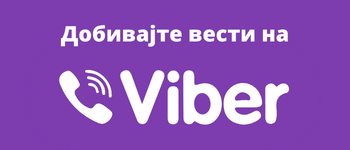 Тој рече дека Русија сè уште се надева оти ќе го преземе главниот град на Украина.
"Јасно е дека не станува збор за специјална воена операција, како што тврди Русија, туку за војна, една од најголемите по Втората светска војна. Илјадници луѓе загинаа, меѓу кои и многу деца, а на истокот на земјата се води голема битка", рече Кличко.
Тој рече дека не е тајна оти окупацијата на цела Украина и понатаму е приоритет на Русија, "а нејзината главна цел е главниот град, срцето на земјата", додавајќи дека "целиот свет виде докази за воени злосторства преку сателитските снимки на Буча".
"Сите разбираат дека ова не е специјална операција, туку геноцид врз украинскиот народ", рече Кличко мислејќи на човечкото страдање во Украина, пренесуваат медиумите.