(Видео) Од надежен фудбалер до џихадист – кој е терористот од Виена?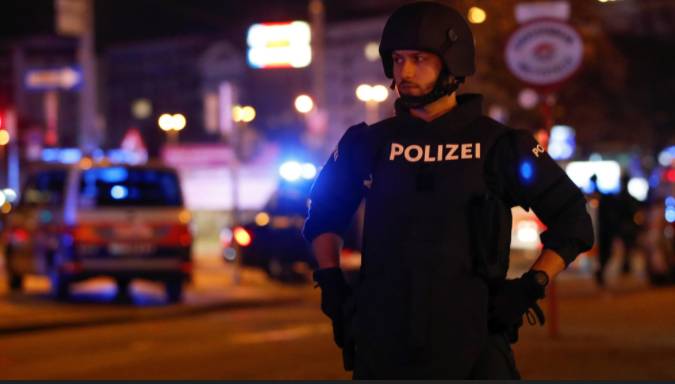 Застреланиот напаѓач, кој уби четири лица и повреди над 17 лица во терористички напад во центарот на Виена, Албанец по потекло од тетовското село Челопек, Кујтим Фејзулаи, имал контакти и со млади албански исламисти од Косово кои живеат во Австрија, тврдат австриските медиуми. Весникот "Хојте" наведува дека австриската полиција прави сè за да се расветли позадината на злосторството, кое е поврзано со напаѓачот и 12 осомничени исламисти.
Фејзулаи живеел во Медлинг, бил многу талентиран фудбалер како тинејџер, а минатата година бил осуден за терористичко здружување со други исламисти. Како што изјави министерот за внатрешни работи на Австрија, Карл Нехамер, Фејзулаи бил осуден на 22 месеци затвор на 25 април минатата година поради обид да патува во Сирија за да се приклучи на Исламската држава.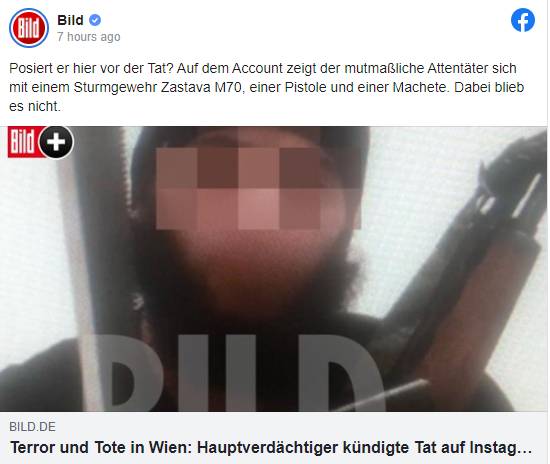 Тој бил предвреме ослободен од затвор, со условен отпуст на 5 декември минатата година, бидејќи, врз основа на неговата возраст, тој бил гонет според законската регулатива предвидена за млади престапници, која предвидува поблаги казни. Убиениот терорист често ги посетувал исламистичките радикални џамии.
"Хојте" тврди дека тој патувал во Словачка со свој познаник кон средината на јули, со цел да купи муниција за неговиот калашников. Автомобилот којшто го користел ѝ припаѓал на мајката на еден од неговите контакти, инаку од Косово, со кој се познавале од радикалната исламистичка сцена. За време на терористичкиот напад во Виена, Фејзулаи го употребил толкму тој калшников, но и пиштол и мачета.
Vienna gunman, 20, who killed four and wounded 17 was released early from prison on terror charges https://t.co/fQoVJdJNxt pic.twitter.com/Tz4k1BBxEG

— Daily Mail Online (@MailOnline) November 3, 2020
Во нападот, кој се случи синоќа во центарот на Виена, напаѓачот уби четири лица и повреди најмалку 17 лица. Полицијата успеа да убие еден напаѓач.
Пред терористичкиот напад во Виена, во кој беа убиени три лица, на Инстаграм се појави слика на џихадист со многу слично оружје како виенскиот терорист. Австриската полиција сè уште го проверува идентитетот на убиениот терорист, а германски Билд пренесува дека истражителите се сомневаат дека станува збор за лице чија слика е објавена на Инстаграм. Според Билд, тој во понеделникот им испратил на двајца пријатели снимки од нападот на "Шарли Ебдо" од 2015 година, кога биле убиени 12 лица, а на Инстаграм објавил неколку слики на кои се заколнува во верност на водачот на терористичката милиција на т.н. Исламска држава.
На некои фотографии тој позира со пушка и мачета, а има и слика со куп муниција. Сликите исто така покажуваат дека тој го напишал арапскиот збор Бакијах, кој е дел од фразата – "Исламската држава останува и се шири".
The Turks Mikail Özen and Recep Tayyip Gültekin were in the area of the terror attack in #Vienna, #Austria.

▪️Gültekin and Özen carried an injured police officer to the ambulance.
▪️They drove an old woman in the area to safety after alarming the police.pic.twitter.com/93HIyaGOsD

— EHA News (@eha_news) November 2, 2020
Австрискиот министер за внатрешни работи, Карл Неамер, изјави дека напаѓачот кој бил застрелан бил радикализиран и дека тој бил симпатизер на Исламската држава. За време на нападот, напаѓачот носел и нешто што изгледало како појас со експлозив, но се покажало дека станува збор за лажен експлозивен појас.
Австриската полиција, поддржана од специјални единици, уапси 12 лица за контакт и изврши претрес во нивните станови во Виена и Сент Пелтен. Осомничените, кои беа уапсени, се на возраст меѓу 16 и 25 години, а тие се од Косово, Чеченија и Бангладеш. Станува збор за млади мажи кои претежно се родени во Австрија, но сите со странски корени. Австрија со децении има проблем со радикалната исламистичка сцена, која, сепак, досега не извршуваше напади.
Експертите од Балканот честопати предупредуваа на екстремна салафистичка сцена во Виена.Покрај исламистите од Босна и Херцеговина, и Албанците се многу застапени во радикалната исламистичка сцена.Така, во изминатите години вниманието на австриската јавност го привлече случајот со Албанец роден во Австрија, кој како малолетник планирал терористички напад со пријател. Албанецот во моментов е во затвор, каде што продолжил со своите исламистички планови, како што се покажа во последните неколку недели, кога беше утврдено дека тој продолжува да одржува контакт со радикални исламисти и да разменува мислења за можни напади.
©Makfax.com.mk Доколку преземете содржина од оваа страница, во целост сте се согласиле со нејзините Услови за користење.

Британскиот премиер израдува едно загрижено момче: Дедо Мраз е подготвен да тргне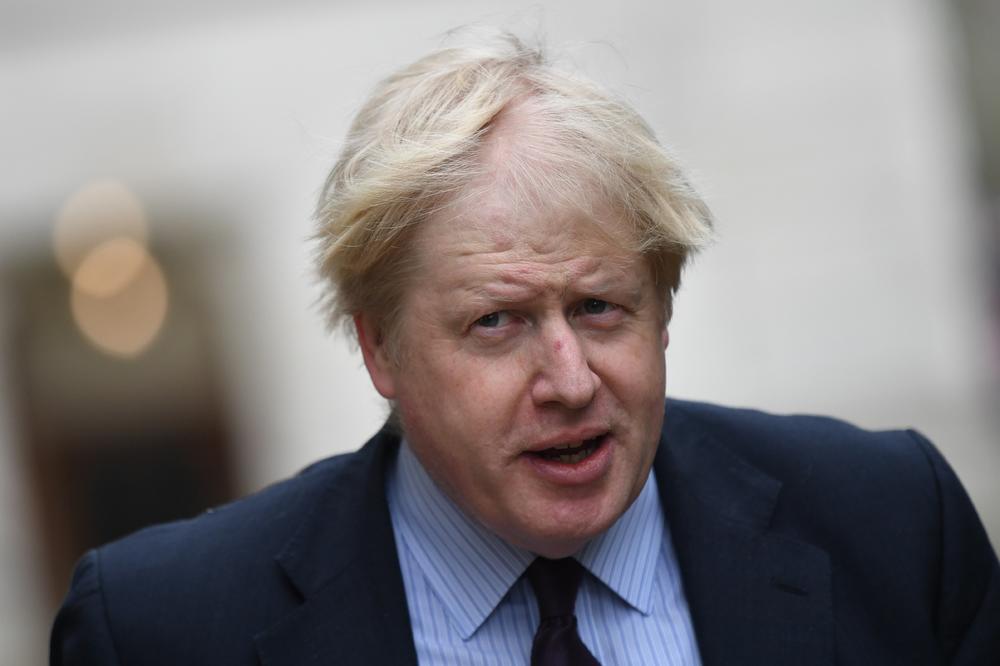 Пандемијата на Ковид-19 нема да го спречи Дедо Мраз да носи подароци, рече британскиот премиер Борис Џонсон како одговор на писмото на осумгодишното момче Монти, кое го праша дали Дедо Мраз ќе може да дели подароци оваа година.
Џонсон рече дека лекарите му рекле оти нема ризик за здравјето на децата доколку се следат правилата.
Во своето писмо до премиерот момчето праша дали владата го разгледува прашањето за годишната посета на Дедо Мраз: "Знам дека си многу зафатен, но дали можете вие и научниците да разговарате за тоа", објави "Ројтерс".
Monti (aged 8) wrote to me asking if Father Christmas will be able to deliver presents this year 🎅🎁🎄

I've had lots of letters about this, so I have spoken with experts and can assure you that Father Christmas will be packing his sleigh and delivering presents this Christmas! pic.twitter.com/pXwcjHSxZg

— Boris Johnson (@BorisJohnson) November 25, 2020
Џонсон го објави писмото на "Твитер" со копија од неговиот одговор.
"Му се јавив на Северниот Пол и можам да кажам дека Дедо Мраз е подготвен да тргне, како и Рудолф и сите други ирваси", рече Џонсон.
Тој исто така рече дека главниот здравствен експерт му рекол оти под услов Дедо Мраз да се однесува на својот вообичаен одговорен начин и да работи брзо и безбедно нема ризик за здравјето на децата.
Премиерот рече дека добил многу писма од децата на таа тема и дека го поддржува предлогот на Монти да го остави средството за дезинфекција за рацете на Дедо Мраз.