Околу 100 исчезнати по уривањето на зградата во Мајами, Бајден прогласи вонредна состојба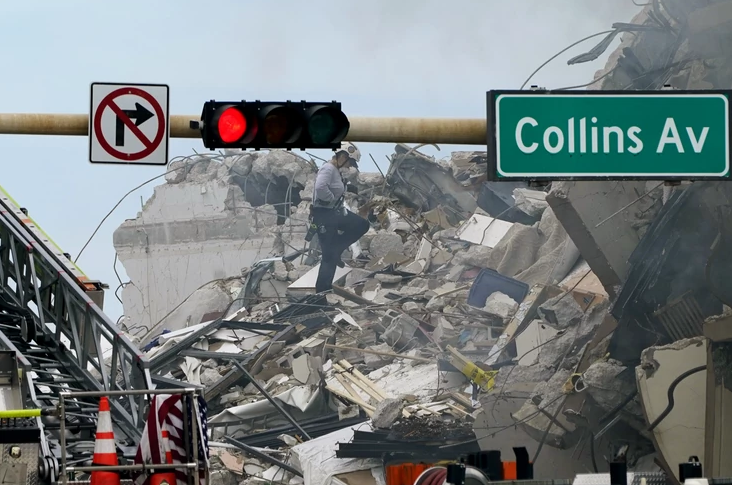 Американскиот претседател Џо Бајден прогласи вонредна состојба во сојузната држава Флорида, по уривањето на зградата во Сурсфајд во близина на Мајами бич, при што загина најмалку едно лице, а 99 се водат како исчезнати.
Бајден исто така нареди испраќање на сојузна помош за да се отстранат последиците од несреќата.
JUST IN: Video I've obtained of the building collapse in Surfside, Florida. pic.twitter.com/BGbRC7iSI9

— Andy Slater (@AndySlater) June 24, 2021
"Претседателот го овласти Одделот за национална безбедност, Федералната агенција за управување со вонредни состојби (ФЕМА), да ги координира сите напори за помош", се вели во соопштението на Белата куќа.
Спасувачите сè уште трагаат по купиштата урнатини во потрага по преживеани по уривањето на станбената зграда на брегот на океанот, недалеку од Мајами, пренесуваат светските агенции.
Спасувачките екипи забележале удари и други звуци, но не и гласови под урнатините, неколку часа откако се сруши дел од зградата во Сурфсајд.
Засега не е познато што го предизвикало падот на зградата стара 40 години, но познато е дека биле вршени работи на покривот на објектот и други зафати.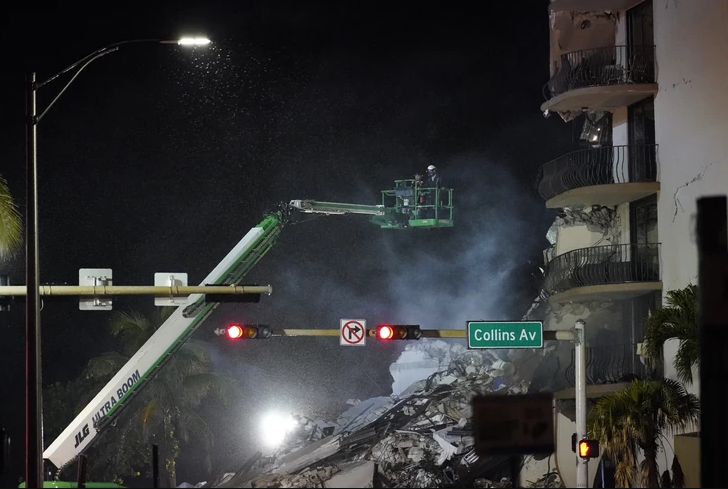 Градоначалничката Левин Кава рече дека по 18 часа од уривањето непозната е судбината на 99 лица, но дека некои можеби не биле во зградата за време на трагедијата.
"Во меѓувреме се лоцирани уште 102 лица и за нив сме сигурни дека се безбедни", додаде Кава.
Претставник на противпожарната служба претходно изјави дека 35 лица биле евакуирани од левата страна на станбениот комплекс, што не се срушил.
Специјални екипи, со помош на обучени кучиња и беспилотни летала извлекоа две лица од урнатините, но едното било мртво.
Директорот на полицијата во областа Мајами-Дејд, Фреди Рамирез, рече дека спасувачите нема да се откажат или да ја прекинат акцијата и дека е можно бројот на жртвите и исчезнатите да се промени.
©Makfax.com.mk Доколку преземете содржина од оваа страница, во целост сте се согласиле со нејзините Услови за користење.

Насилство пред Пентагон – полицаец избоден до смрт, напаѓачот застрелан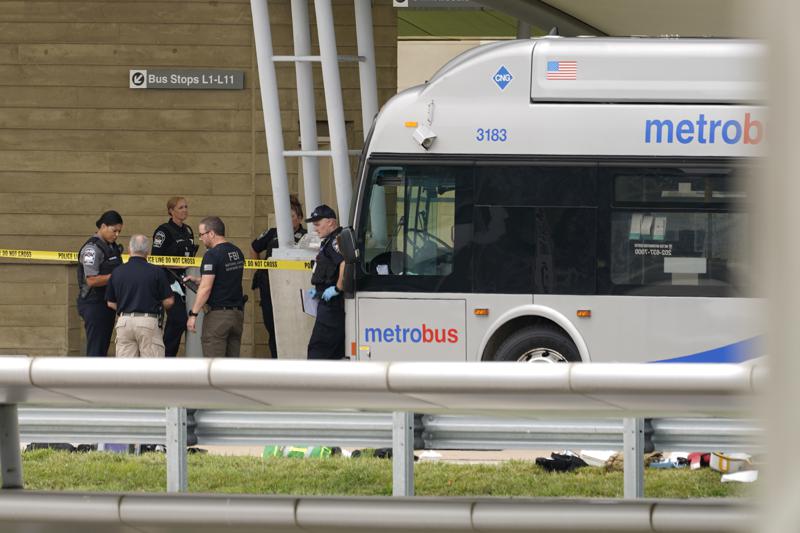 Во денешните инциденти на автобуска станица во близина на зградата на Пентагон во Вашингтон, еден полицаец од обезбедувањето на објектот е избоден до смрт, а најмалку едно лице е погодено при пукањето, потврдиле два добро информирани анонимни извори.
Во извештајот на АП се наведува дека напаѓачот бил убиен на самото место, дека зградата и околината на Пентагон биле под блокада повеќе од еден час и дека пукањето се случило пред самиот објект на Министерството за одбрана на САД, на постојка за градски автобуси, од која илјадници вработени во Пентагон влегуваат на работа.
Возовите од метрото и автобусите го заобиколуваат Пентагон поради полициската истрага која е во тек.