Осквернавени неколку статуи на Колумбо во САД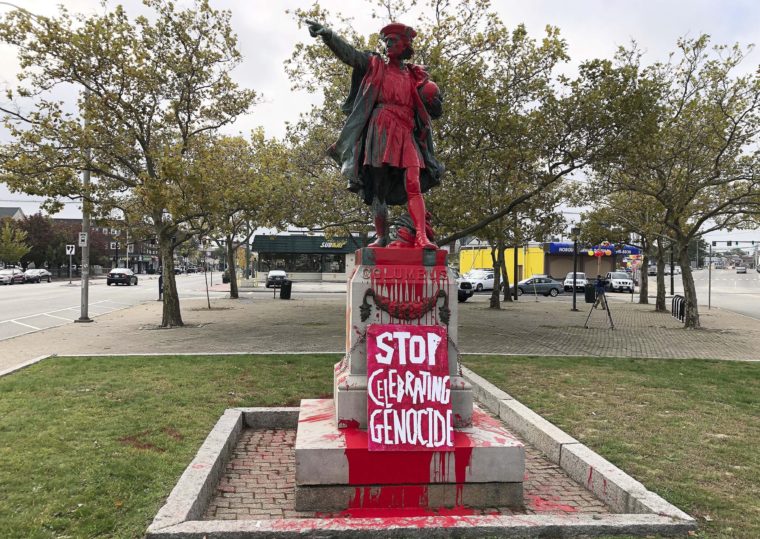 Во неколку градови во САД, на националниот празник Денот на Колумбо, статуите на Кристофер Колумбо биле обоени со црвена боја и испишани со слогани против морепловецот кој ја откри Америка.
Статуата на Колумбо во Провиденс на Род Ајленд, била ишарана со црвена боја од глава до пети, а на пиедесталот бил потпрен знакот "Престанете да славите геноцид", пренесува АП.
Статуата во Чула Виста, Јужна Калифорнија, исто така била ишарана, така што лицето на Колумбо било целосно покриено, а статуата била слично ишарана и во февруари годинава.
И статуата на Колумбо во Сан Франциско била цел на вандали – некој истурил црвена боја на неа и нацртал симболи на анархија, со порака "Уништи ги сите споменици на геноцидот" и "Убиј ги сите колонизатори".
Во САД, постојат различни мислења за Колумбо.
Автохтоните жители на САД, Индијанците, бараат Денот на Колумбо да се слави како Ден на домородците, поради загриженоста дека Колумбо предизвикал векови геноцид над домородното население во Америка.
©Makfax.com.mk Доколку преземете содржина од оваа страница, во целост сте се согласиле со нејзините Услови за користење.

Сеул: Севернокорејски војници убија и запалија јужнокорејски службеник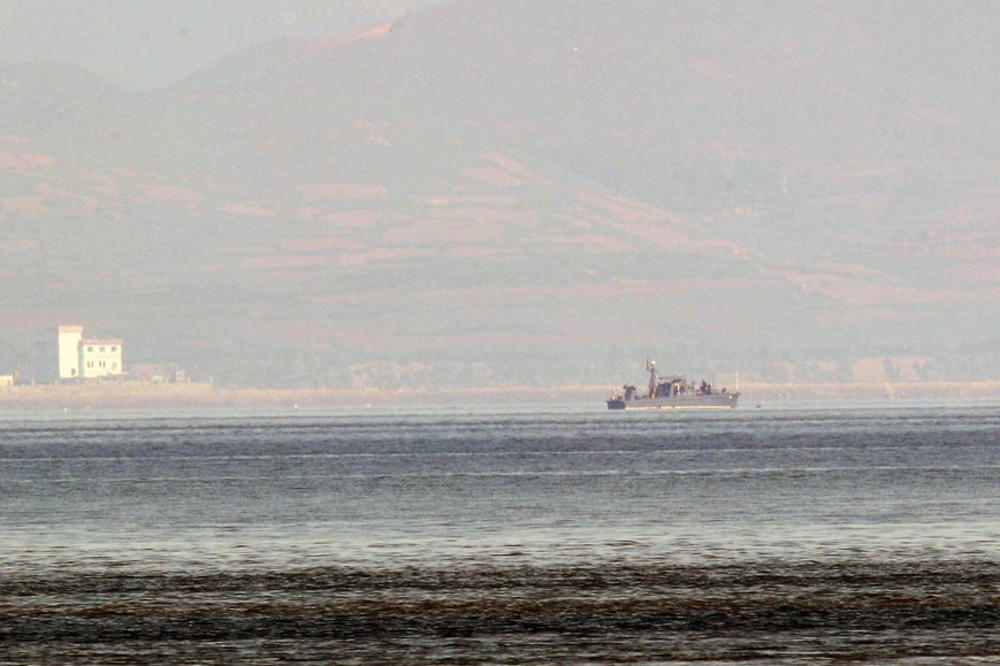 Севернокорејската војска уби и запали јужнокорејски службеник кој исчезнал во граничните води, за кој се сомнева дека се обидел да побегне на Север, соопшти јужнокорејското Министерство за одбрана, осудувајќи го бруталниот чин.
Министерството тврди дека севернокорејските војници убиле човек кој исчезнал од патролен брод недалеку од границата, а потоа го полеале со бензин и го запалиле.
Тоа, како што се наведува, е заклучено врз основа на "разни разузнавачки податоци", пренесува "Би-би-си".
Пјонгјанг не ги коментираше наводите.
Сеул наведува дека службеникот работел во одделот за риболов и дека бил на патролен брод на 10 километри од границата со Север.
North Korea accused of killing South Korean official and burning his body https://t.co/oHufYf1Yis

— Guardian news (@guardiannews) September 24, 2020
Во соопштението на Министерството се вели дека 47-годишниот службеник ги оставил чевлите во чамецот и дека носел елек за спасување.
Се тврди дека севернокорејските војници подоцна го пронашле и го испрашувале и дека висок функционер наредил да биде погубен.
Претставник на јужнокорејското Министерство за одбрана изјави дека војниците со гас-маски потоа го запалиле телото, додавајќи дека се верува дека тоа е мерка против коронавирусот.
Министерството нагласи дека остро го осудува бруталниот чин и го повика Пјонгјанг да даде објаснување и да ги казни одговорните.
Северна Кореја ги засили граничните контроли за да го спречи влегувањето на коронавирусот во земјата и се верува дека тоа подразбира и дозвола за убиство.