Пенс нема да се повика на 25. амандман за отстранување на Трамп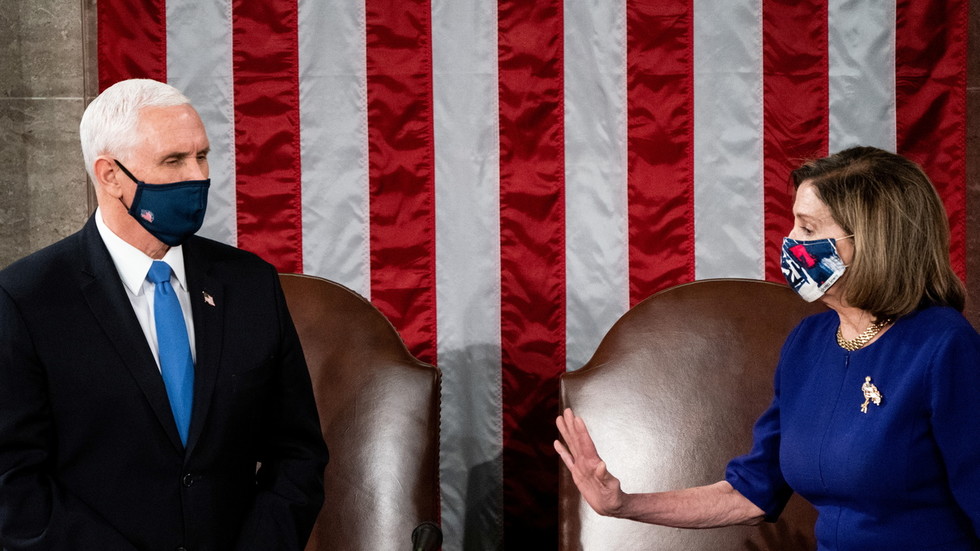 Американскиот потпретседател Мајк Пенс изјави дека нема да попушти под притисокот од Претставничкиот дом управуван од демократите, да се повика на 25. амандман, тврдејќи дека тој не треба да служи како средство за казнување или за узурпација, пренесува РТ.
Бидејќи Претставничкиот дом беше среде гласање за резолуцијата со која се повикуваше да се искористи 25. амандман во вторникот вечерта, Пенс ја отфрли таквата можност, велејќи во писмото до спикерот Ненси Пелоси дека верува оти ваквата постапка не е во согласност со непосредните интереси на земјата.
As the House of Representatives begins voting on whether to endorse the use of the 25th Amendment to remove President Trump from office, @VP Mike Pence releases a letter informing @SpeakerPelosi that it's not going to happen. pic.twitter.com/okJIgc0vMP

— Sahil Kapur (@sahilkapur) January 13, 2021
"Не верувам дека ваквиот тек на дејствување е во најдобар интерес на нашата нација или дека е во согласност со нашиот Устав", се вели во писмото.
Пенс направи паралела помеѓу напорот на демократите во последен миг да го принудат Трамп да се повлече од функцијата и барањата тој да го блокира заверувањето на изборната победа на Џо Бајден
"Минатата недела не подлегнав на притисокот да наметнам моќ надвор od моето уставно овластување да го утврдам резултатот од изборите и сега нема да попуштам на напорите на Претставничкиот дом да играм политички игри во едно толку сериозно време во животот на нашата нација", рече тој.
Пенс ја цитираше Пелоси, која изјави дека подготвеноста на претседателот за функција мора да се утврдува според науката и фактите наместо да се заснова на коментари или однесување што не ни се допаѓа бидејќи тој тврди дека амандманот не бил смислен како средство за казнување или за узурпација.
Иако Пенс одби да ги искористи своите овластувања за да го отстрани Трамп, се очекува Претставничкиот дом да одобри написи за импичмент в среда, бидејќи за тоа е потребно само просто мнозинство во комората под контрола на демократите.
©Makfax.com.mk Доколку преземете содржина од оваа страница, во целост сте се согласиле со нејзините Услови за користење.

Вучиќ: За 72 часа Србија ќе биде втора во Европа и петта во светот според стапката на вакцинација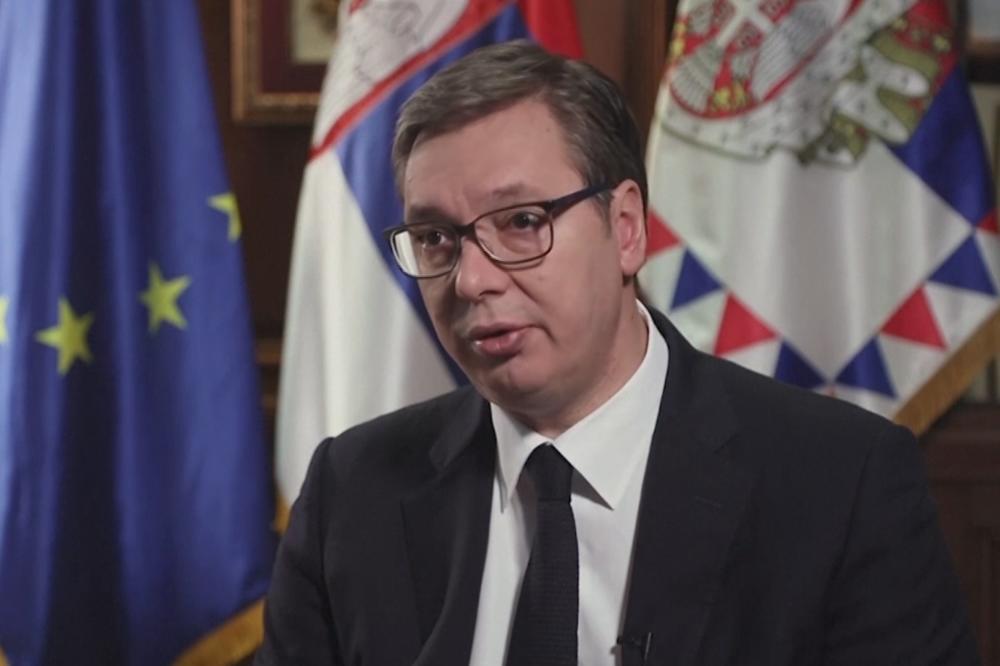 Србија во моментов е четврта во Европа според стапката на вакцинација, верувам дека во следните 72 часа ќе бидеме втори во Европа, а во исто време ќе можеме да достигнеме дури петто место според стапката на вакцинација во светот, изјави вечерва српскиот претседател Александар Вучиќ.
" Пред нас се Велика Британија, Малта и Данска. Верувам дека за 48 часа, односно 72 часа, ќе ги претекнеме 2 и 3 и дека ќе бидеме втори. Верувам дека можеме да бидеме 5-то место во светот, сега сме на 9. Јас им честитам на граѓаните на Србија и на фактот дека се искачивме високо однос на економијата и заштитата на здравјето на нашите граѓани" реч Вучиќ.
" И денес имаме над 42.000 лица кои се вакцинирани. Речиси е невозможно да се набави вакцина. Потпишавме договор и добивме помалку вакцини, сè што добивме беше заради нашата снаодливост и затоа што се подготвивме однапред" додаде Вучиќ.
Тој истакна дека имаат зачувани вакцини за ревакцинација и дека доколку ова темпо продолжи, вакцини " имаме за уште седум, осум дена".
" Сите оние кои примиле или ќе примат, имаме зачувана вакцина за ревакцинација. Сигурен сум дека ќе обезбедиме уште една количина вакцини, една доза од 100.000 вакцини. Не можам да ви кажам ништо повеќе сега. Ќе продолжиме со тоа, се бориме со сè, чекаме одговор од Русија, проблемот е заради нив, тие имаа проблем во некои фабрики. Ќе го повикам и кинескиот премиер ако е потребно …" нагласи Вучиќ.