Пожарот во Нотр Дам снимен со полициски дрон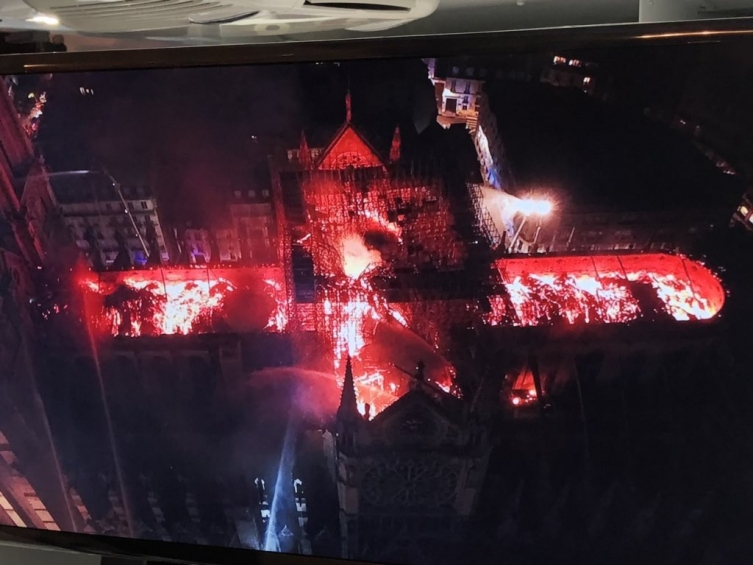 Силен пожар осум часа се закануваше да ја опустоши познатата катедрала Нотр Дам во центарот на Париз. Беспилотно летало на француската полиција ги сними огнените јазици коишто се закануваа над ова непроценливо историско богатство.
Terrible & sad footages 😰 of a #drone #firedrone on support of french 🇨🇵#firefighters on massive fire of #NotreDame #notredamedeParis #NotreDameFire #dronesforgood pic.twitter.com/wPC3eQIJjf

— IEDO (@IEDOofficial) April 15, 2019
По осумчасовна по борба со огнената стихија, француските пожарникари успеаја да го локализираат огромниот пожар во Богородичната црква во Париз (Нотр Дам) во 3 часот по полноќ. Според првичниот впечаток, огнот не ги уништил катедралните сводови, светиот крст и бројните вредни фигури и книги. Во пожарот целосно се уништени куполата и високиот столб кој се издигаше над катедралата, а големата камбана е спасена.
Usage d'un drone pour évaluer l'ampleur de l'incendie et 400 pompiers.
Grande mobilisation depuis 4 heures des @PompiersParis. Courage et force à eux.#NotreDamedeParis#Paris#NotreDame#incendie pic.twitter.com/wUDjdEhXuZ

— Yasin Gundogdu (@YasinGund) April 15, 2019
Пожарот избувна вчера попладне. Француското обвинителство отвори истрага за причините за пожарот во Нотр Дам во Париз. Во гасненењето на пожарот на катедралата Нотр Дам во Париз беа вклучени повеќе од 400 пожарникари и возила.
©Makfax.com.mk Доколку преземете содржина од оваа страница, во целост сте се согласиле со нејзините Услови за користење.

Иран се закани дека ќе се врати на ситуацијата пред нуклеарниот договор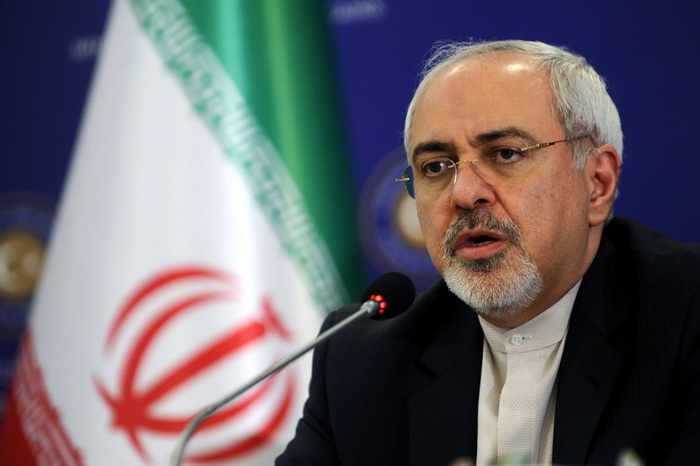 Иран ќе се врати на ситуацијата пред нејзиниот нуклеарен договор со светските сили ако европските земји не ги исполнат своите обврски, изјави во понеделникот портпаролот на иранската нуклеарна агенција, Бехруз Камалванди.
Иран вели дека европските земји мора да направат повеќе за да ги гарантираат економските придобивки што Иран требаше да ги добие за возврат за ограничувањето на својата нуклеарна програма во согласност со договорот што Вашингтон го напушти минатата година.
Во исто време Франција, Велика Британија и Германија изразија загриженост дека иранскиот нуклеарен договор ќе се распадне поради тензиите во Персискиот Залив.
Во заедничка изјава тие повикаа на дијалог меѓу сите страни.
"Ризиците се големи поради што е потребно сите засегнати страни да застанат и да ги разгледаат можните последици од своите постапки".
"Веруваме дека е време да се однесуваме одговорно и да бараме начини да се запре ескалацијата на тензиите и да се продолжи со дијалогот".