Полицијата го опколи човекот кој тврдел дека има бомба пред американскиот Конгрес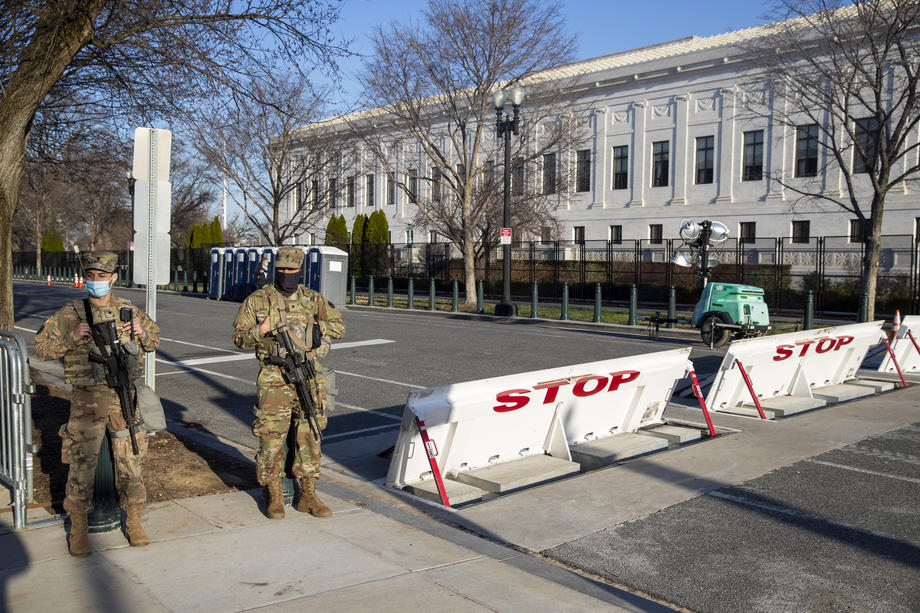 Полицијата идентификуваше и опколи маж за кој се верува дека поседува експлозив, кој седи во возило во близина на зградата на американскиот Конгрес.
Околните згради се евакуирани, а брзата помош е на терен.
Вработените во американскиот Конгрес добија наредба да се евакуираат денеска, откако полицијата која го обезбедуваше Капитол соопшти дека испитува "закана за активна бомба".
NOW: The USCP is responding to a suspicious vehicle near the Library of Congress.

Please stay away from this area and follow this account for the latest information. pic.twitter.com/LMBYBTJn4t

— U.S. Capitol Police (@CapitolPolice) August 19, 2021
Полицијата испрати специјален тим да преговара со заканувачот, кој се наоѓа во камионот, вели еден од изворите кој не може да потврди присуство на експлозив, но на луѓето во Конгресот им било кажано дека лицето во возилото и кажало на полицијата дека има бомба, пренесе "Ројтерс".
Врховниот суд беше евакуиран, како и неколку други згради, а блиската метро станица беше затворена. Вработените беа префрлени на побезбедни локации преку мрежа од подземни коридори.
Полицијата ги блокираше улиците околу Капитол со противпожарни и спасувачки возила, а на локацијата се присутни специјални полициски единици, како и членови на Федералното истражно биро (ФБИ).
Оваа недела нема седници на Конгресот, но вработените доаѓаат во Капитол Хил.
©Makfax.com.mk Доколку преземете содржина од оваа страница, во целост сте се согласиле со нејзините Услови за користење.

Гутереш: Светот е на работ на бездна, мора да се разбудиме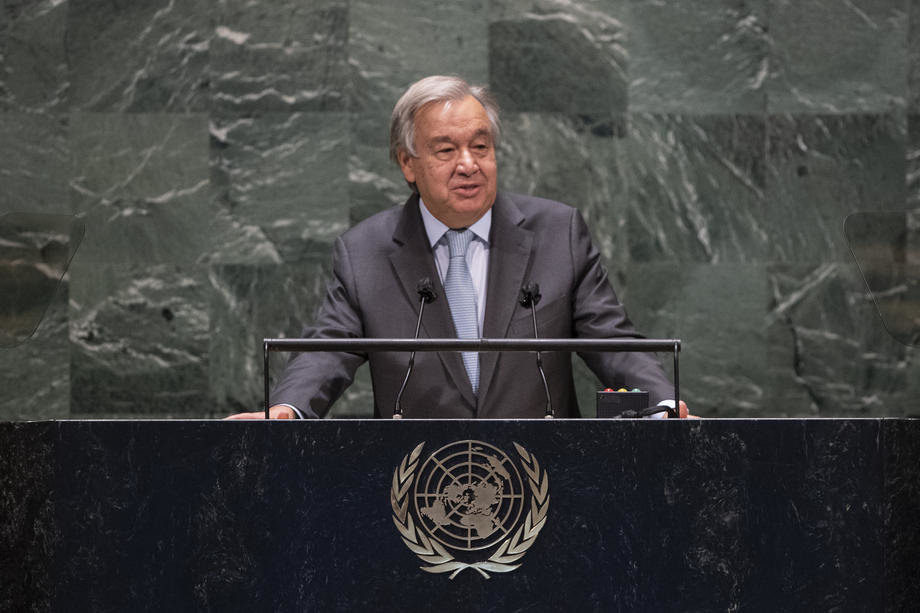 Во своето обраќање на отворањето на 76. сесија на Генералното собрание на ОН, генералниот секретар на Обединетите нации, Антонио Гутереш, рече дека светот, конечно, мора да се разбуди.
"Тука сум да алармирам. Светот мора да се разбуди. Ние сме на работ на бездна", рече Гутереш.
Тој посочи дека денешниот мултилатерален систем е премногу ограничен во своите инструменти и капацитети.
"Мораме да обезбедиме Обединетите нации да се приспособат на новата ера", рече лидерот на ОН.
Тој додаде дека најновите кризи во светот јасно ги открија сите недостатоци и слабости.
"Ковид-19 и климатската криза покажаа кревкост во општествата, но наместо понизност пред овие историски предизвици, гледаме ароганција", рече Гутереш предупредувајќи дека меѓународната заедница се соочува со најголем број на кризи во нашите животи.
"Нашиот свет никогаш не бил повеќе загрозен или поделен. Пандемијата на Ковид-19 покажа огромни нееднаквости. Климатската криза ја мачи планетата. Пресвртот од Авганистан преку Етиопија до Јемен и пошироко го загрозува мирот. Бран недоверба и дезинформации ги поларизира луѓето и ги парализира општествата. Човековите права се под удар, како и науката", рече тој.
Гутереш предупреди за огромни нееднаквости во пристапот до вакцини во развиените земји, додека многу во земјите во развој очајно сакаат имунизација.
"Ова е морално обвинение против состојбата на нашиот свет. Го положивме испитот за наука, но добиваме – недоволен по етика", рече тој.
"Наместо патот на солидарноста, ние сме во ќор-сокак на уништување", рече Гутереш.