Половина Американци сметаат дека Камала Харис е неквалификувана за претседател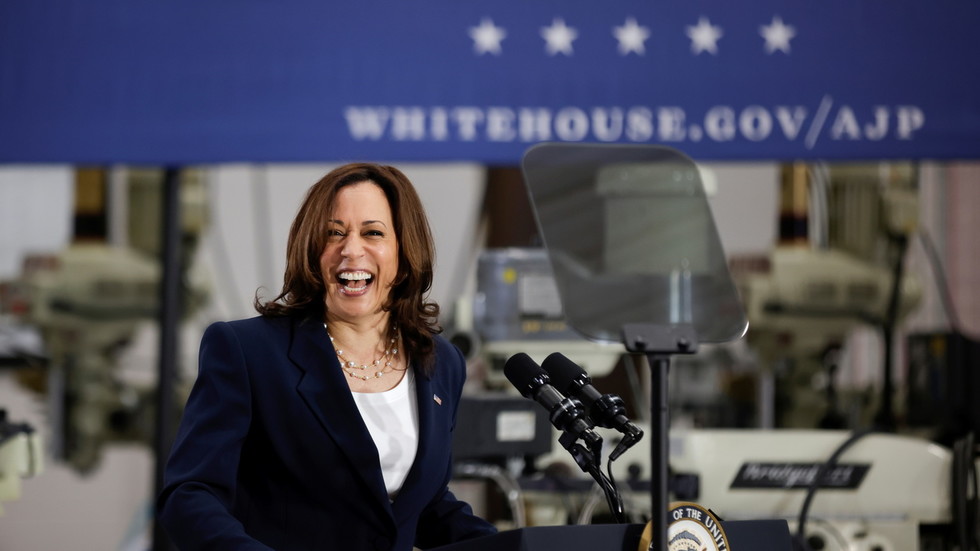 Половина од гласачите во САД, вклучително и 60 отсто од независните, сметаат дека потпретседателката Камала Харис не е квалификувана да ја преземе улогата претседател – вознемирувачка статистика од анкетите со оглед на тоа што многу Американци не очекуваат Џо Бајден да го отслужи целиот мандат, пренесува РТ.
Анкетата на "Расмусен репортс" објавена во понеделникот покажа дека 41 отсто од американските гласачи ја сметаат Харис за "воопшто неквалификувана" за преземање на одговорностите на претседателството, а 9 отсо сметаат дека таа "не е многу квалификувана". Истражувачката фирма ги заснова своите информации врз основа на истражување спроведено кај 1.000 веројатно гласачи.
"How qualified is Kamala Harris to assume the responsibilities of the presidency?"

1000 National Likely Voters
Not Very(NV) + Not At All(NAA) = Not Qualified
Democrats: NV 5% + NAA 13% = 18%
Unaffiliated: 12% + 48% = 60% 👈
Republicans: 10% + 64% = 74%
All Voters: 9% + 41% = 50% https://t.co/Twf6RYTdMh

— Rasmussen Reports (@Rasmussen_Poll) April 26, 2021
Негативните мислења за подготвеноста на Харис за позицијата претседател се особено силни кај републиканците, од кои 74 отсто ја сметаат за неквалификувана. Но, независните исто така немаат доверба во потпретседателката, па 48 отсто од испитаниците велат дека таа "воопшто не е квалификувана", а 12 отсо ја сметаат за "не многу квалификувана".
Меѓу демократите, само 18 отсто сметаат дека Харис е неквалификувана, вклучително и 15 отсто што велат дека таа "воопшто не е квалификувана". Харис слабо се претстави на прелиминарните избори за претседател кај демократите во 2020 година, дури и во својата родна Калифорнија, и покрај тоа што беше еден од најомилените кандидати на мејнстрим-медиумите.
Анкетата на "Расмусен", спроведена на 19-20 април, покажа дека 46 отсто од гласачитете гледаат поволно на Харис во споредба со 51 отсто што имаат неповолно мислење за потпретседателката, вклучително и 43 отсто што го опишаа својот став како "многу неповолен".
Истражувањето за подготвеноста на Харис за улогата на претседател е особено релевантно затоа што многу Американци сметаат дека Бајден не е физички и психички способен да го заврши својот четиригодишен мандат.
Анкетата на "Расмусен" минатиот август покажа дека 59 отсто од гласачите, вклучително и 49 отсто од демократите, не очекувата дека Бајден ќе го одработи целиот мандат ако биде избран во ноември. Анкетата на "Расмусен" од март покажа дека Американците се еднакво поделени за тоа дали Бајден е моментно одговорен носејќи ги важните секојдневни одлуки на својот кабинет.
И покрај тоа што е најстариот претседател што стапи на должност и прашањата што беа иницирани за неговата подготвеност, 78-годишниот Бајден изјави во март дека очекува реизбор во 2024 година. Вториот мандат на Бајден би траел до 2028 година кога тој би наполнил 86 години.
©Makfax.com.mk Доколку преземете содржина од оваа страница, во целост сте се согласиле со нејзините Услови за користење.

Брачен пар од Бугарија уапсен во Германија, шверцувал новороденчиња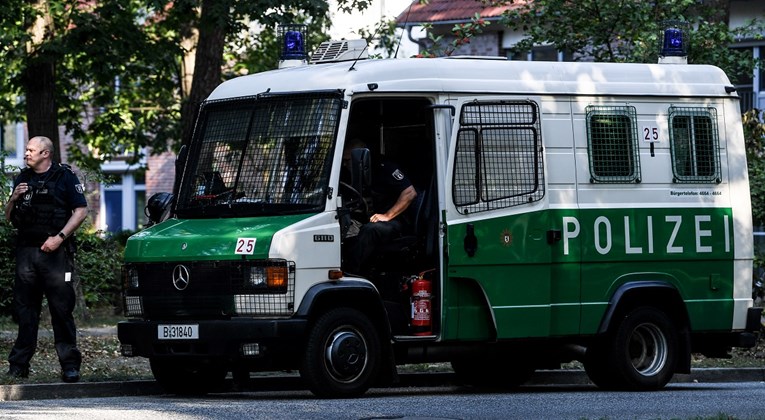 Брачна двојка од Бугарија, барана од полицијата за шверц на новороденчиња во Грција, е уапсена во Германија и набргу ќе бидат екстрадирани, соопшти Државното правобранителство на Софија.
За осомничените во февруари била издадена европска потерница за "сомневање за учество во организирана криминална група, која шверцувала новороденчиња на грчка територија", се вели во соопштението.
Мажот и сопругата, чиј син веќе е во притвор во Бугарија, беа уапсени на 29 април во Нојнкирхен, југозападна Германија. Државното правобранителство не ја наведе причината за нивниот престој во Германија.
На сите им се заканува затвор од 5 до 15 години.
Тие се обвинети за измама на бремени жени, кои биле од сиромашно потекло во Бугарија од 2015 година, ветувајќи им дека ќе добијат од 2.500 до 3.500 евра. Потоа ги одвеле и ги сместиле во стан во Атина пред породувањето.
"Неколку дена по раѓањето, децата биле продадени на локални шверцери, кои најверојатно припаѓале на меѓународна мрежа за трговија со новороденчиња", велат надлежните во Бугарија.
Утврден е идентитетот на девет жени, сите со сиромашно потекло, чии деца се родени и продадени во Грција, пишуваат медиумите.
Неонаталната трговија, која првпат беше широкораспространета меѓу Ромите во источна Бугарија, се прошири во другите делови на земјата во последните неколку години, а најчеста дестинација беше соседна Грција.