Премиерот на Романија казнет со 500 евра, пушел во својот кабинет и не носел маска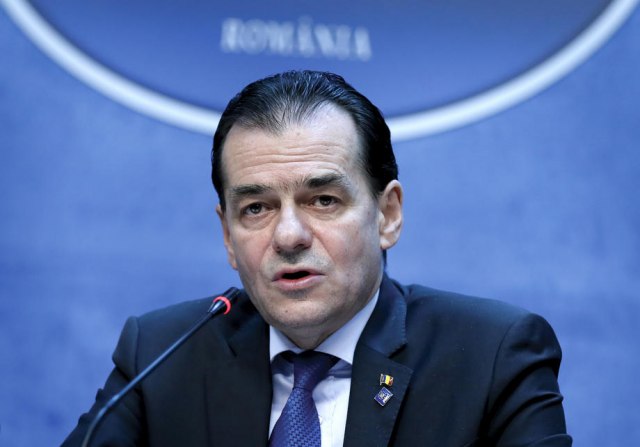 Романскиот премиер, Лудовик Орбан, и четворица министри морале да платат казна поради непочитување на корона-мерките.
Тие платиле казна затоа што не носеле заштитни маски на роденденската забава на премиерот во неговиот кабинет, пишува романската агенција "Медиафакс".
Фотографијата од роденденската прослава стигнала до јавноста поради што Орбан морал да плати 2.500 леи (околу 500 евра), затоа што не носел заштитна маска и пушел во својот кабинет.
This picture of #Romania's PM Ludovic Orban and several cabinet members drinking and smoking inside the gov HQ during the pandemic did not go well on social media
📸 posted on Facebook by a member of the opposition (PSD) pic.twitter.com/0QuvE3TfId

— Ionut Iordachescu (@ic_iordachescu) May 30, 2020
Казна во ист износ треба да плати и шефот на романската дипломатија, Богдан Ауреску, кој исто така пушел.
Пушењето на јавни места е забрането со години во Романија, а поради коронавирусот, предвидена е и обврска за носење маска. Министерот за економија, Виргил Попеску, и министерот за транспорт, Лучијан Боде, добија помали казни бидејќи не носеле маски.
Потпретседателот на владата, Ралука Туркан, доби најмала казна, само 1.000 леи, затоа што на прославата имал маска, но не на устата и носот, туку околу вратот.
©Makfax.com.mk Доколку преземете содржина од оваа страница, во целост сте се согласиле со нејзините Услови за користење.

Чавушоглу за Аја Софија: Функцијата на објектот и не е толку важна, важно е да се сочува наследството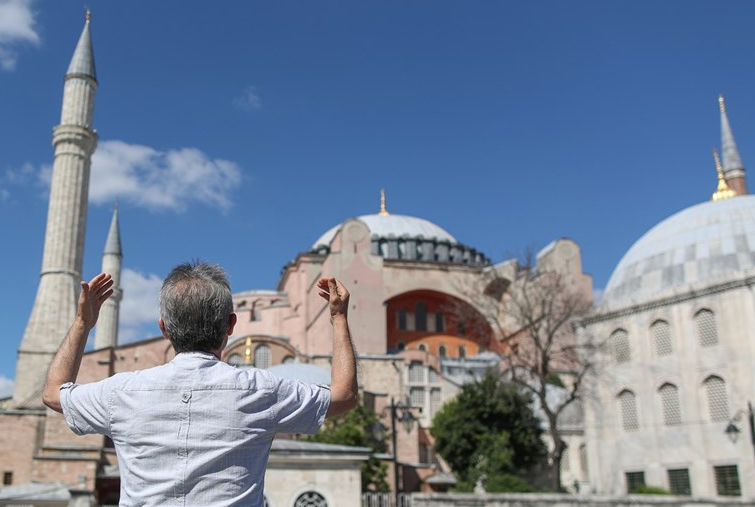 Турција ќе го извести УНЕСКО за промените поврзани со истанбулската Аја Софија, откако Анкара реши да го претвори музејот во џамија, рече денеска турскиот министер за надворешни работи, Мевљут Чавушоглу.
Турскиот суд во петокот го поништи декретот од 1934 година со кој Аја Софија, некогаш византиска црква, беше прогласена за музеј, а претседателот Таип Ердоган, прогласувајќи го објектот за џамија, рече дека првите молитви ќе се одржат во рок од две недели.
По објавата на Ердоган, УНЕСКО во петокот соопшти дека ќе го разгледа статусот на ова обележје кое во моментов е на листата на Светското наследство.
Чавушоглу рече дека Анкара е изненадена од реакцијата на УНЕСКО и дека ќе ја информира организацијата за понатамошните чекори што треба да се преземат во врска со Аја Софија, која била византиска црква девет века пред Османлиите да ја претворат во џамија.
"Мора да го заштитиме наследството на нашите предци. Функцијата може да биде ваква или онаква, тоа не е многу важно", рече Чавушоглу за државната телевизија ТРТ Хабер.
На прашањето за критиките и загриженоста што доаѓаат од Грција и други земји, на кои им се придружи и папата Франциско, Чавушоглу рече дека одлуката да се претвори Аја Софија во џамија е легална.
"Ние ја почитуваме сечија позиција, дури и ако не се согласуваме со тоа, но остро ги отфрламе коментарите дадени на начин кој ги крши суверените права на Турција", истакна тој.
Грција во петокот ја осуди одлуката на Турција, велејќи дека тоа ќе влијае не само на односите меѓу двете земји, туку и врз односите на Турција со ЕУ.
Папата Франциско во неделата рече дека е повреден од одлуката на турските власти.