Претставник на СЗО ја критикува мерката карантин: "Последицата е ужасна глобална катастрофа"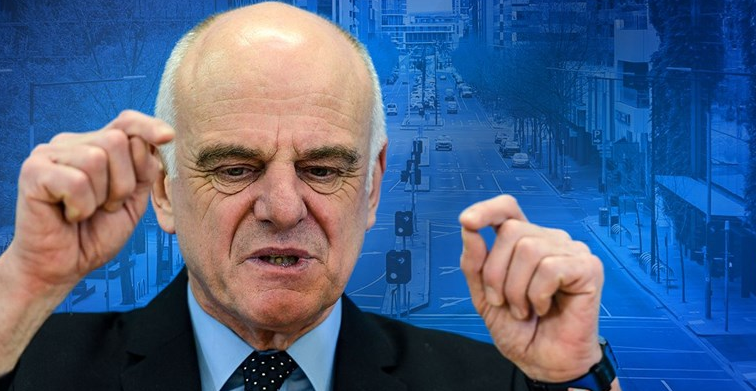 Специјалниот пратеник на Светската здравствена организација (СЗО) за Ковид-19, доктор Давид Набаро, пред неколку денови испрати прилично изненадувачко предупредување во врска со повторното воведување на општ карантин, попознат под англискиот термин "локдаун".
Во интервју за конзервативниот британски весник Spectator, Набаро вели: "Ние (од СЗО) не се залагаме за употреба на локдаун како примарен метод за контрола на вирусот. Единствениот случај кога веруваме дека општиот карантин е оправдано решение е кога треба да купите време за да се реорганизирате, да ги прегрупирате ресурсите, заштитувајќи ги вашите истоштени здравствени работници. Но, генерално, ние претпочитаме да не се прави тоа".
Those of us who have been saying that lockdowns have disastrous economic and health effects have been called selfish conspiracy nuts by public health officials and the mainstream media.

What will they say now that even the WHO agrees?#COVID19https://t.co/yY1cHjechb

— Maxime Bernier (@MaximeBernier) October 11, 2020
Набаро го упати својот апел како одговор на прашањето на новинарот Ендрју Нил за таканаречената Декларација од Барингтон, во која се потпишани голем број научници, предводени од епидемиологот и експерт за имунологија од Универзитетот во Оксфорд, Сунетра Гупта, епидемиологот и биостатистичар од Универзитетот Харвард, Мартин Кулдорф и епидемиологот и експерт за јавно здравје од Универзитетот Стенфорд, Џej Батачарja.
Во нивната декларација тие побараа локдаун да не се воведува поради неговите штетни влијанија врз економијата и општото јавно здравје и, наместо општите мерки за борба против пандемијата, властите да се фокусираат на најранливите групи, односно на старите лица и хронично болните. Овие групи, според научниците, се 1.000 пати поподложни на коронавирус отколку децата, а идејата е дека доколку на нив им се посвети повеќе внимание, со мерки за изолација, здравите луѓе ќе може да продолжат да живеат како пред пандемијата.
Според нив, ова би овозможило што побрзо достигнување на таканаречениот имунитет на стадо, односно процентот на оние кои преживеале Ковид-19 и стекнале имунитет, ќе го стабилизира и минимизира понатамошното ширење на инфекцијата.
"Само погледнете што се случи со туристичката индустрија, на пример на Карибите или Пацификот, затоа што луѓето не заминаа на годишен одмор. Погледнете што им се случи на малите земјоделци ширум светот затоа што нивните пазари се намалија. Погледнете што се случи со нивото на сиромаштија – се чини дека светското ниво на сиромаштија може да се зголеми двојно. Исто така нивото на неухранетост кај децата може да се зголеми двојно, затоа што децата не добиваат оброци во училиштата бидејќи нивните родители од сиромашни семејства не се во можност да си ги дозволат тоа. Ова е страшна, ужасна глобална катастрофа", коментира Набаро.
"И затоа навистина апелираме до сите светски лидери: Престанете да користите локдаун како ваш примарен метод на контрола (на епидемијата). Развијте подобри системи за контрола. Соработувајте едни со други и учете едни од други, но запомнете, општиот карантин има една последица што никогаш не се намалува, а тоа е да се направат сиромашните многу посиромашни", заклучува претставникот на СЗО за Ковид-19.
Сепак, во однос на предлозите за имунитет на стадо реагираше и шефот на Светската здравствена организација (СЗО), Тедрос Гебрејесус, кој рече дека ваквите идеи се неетички.
"Имунитетот на стадо се добива преку заштита на луѓето од вирус, не преку нивно изложување на него. Никогаш во историјата на јавното здравство имунитетот на стадо не бил користен како стратегија на одговор за зараза, а камо ли на пандемија", смета челникот на СЗО, кој нагласи дека да се дозволи Ковид-19 да циркулира неконтролирано, би значело непоребни инфекции, страдање и смрт.
©Makfax.com.mk Доколку преземете содржина од оваа страница, во целост сте се согласиле со нејзините Услови за користење.

Германски виролог: Ефектите од вакцинацијата за првпат ќе се видат во јуни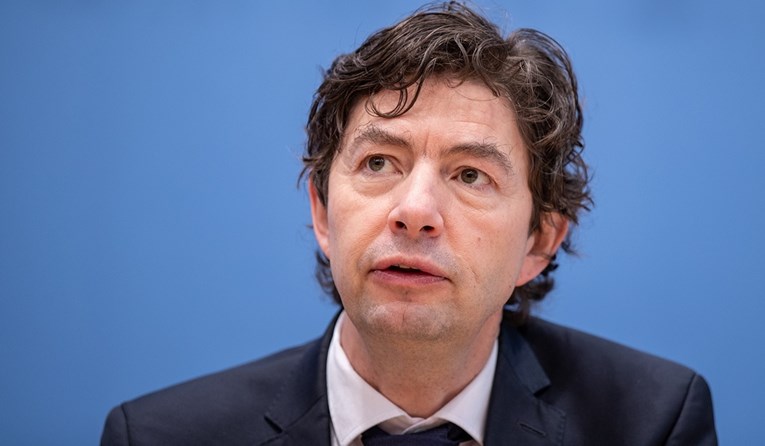 Берлинскиот есперт за вируси Кристијан Дростен рече дека летото во Германија може да излезе многу добро со продолжување на вакцинацијата и олеснување на рестриктивните мерки.
"Мислам дека ефектите што може да се припишат на вакцинацијата за прв пат ќе ги видиме во јуни", изјави за телевизијата ЗДФ во неделата вечерта Кристијан Дростен, директор за вирологија на универзитетската болница Шарите во Берлин.
На прашањето за годишни одмори, отворање тераси на ресторани и скара со пријатели, тој објасни дека многу работи сега можат да се дозволат на отворено.
Но, Дростен предупреди дека не треба прерано да се потпадне под чувството на целосна еуфорија.
Тој истакна дека колективниот имунитет ќе ја подобри ситуацијата, но предупреди дека болеста нема да исчезне на есен.
Невакцинираните лица ќе продолжат да се заразуваат и да се разболуваат, но нема да има повеќе неконтролирано ширење на вирусот, додаде тој.
Новиот бран на зараза со коронавирус, кој ги мачи германските власти од ноември, се чини дека се намалува, со оглед на седумдневната стапка на инциденција, која се намалува веќе две недели.
Според Институтот за контрола на болести "Роберт Кох" (РКИ), бројот на новозаразени на 100.000 жители за седум дена бил 118,6 во неделата навечер на национално ниво, што е помалку од 146,5 претходната недела