Принцот од Лихтенштајн под истрага, ја убил најголемата мечка во Романија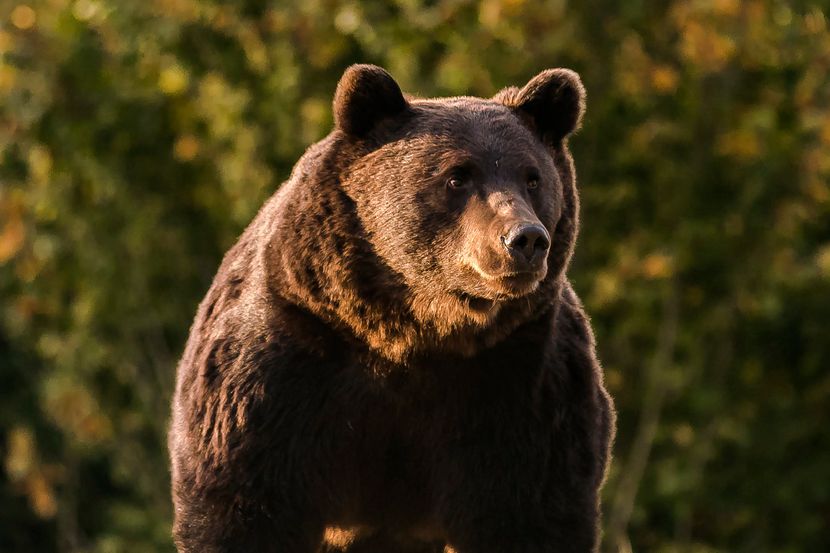 Романската група "Агент грин" и австриската организација ВГТ во заедничкото соопштение наведоа дека принцот Емануел фон унд ку Лихтенштајн ја убил 17-годишната мечка Артур во заштитено подрачје на Карпатите за време на посетата на Романија во март.
Во соопштението се вели дека принцот, кој живее во Ригерсбург, Австрија, добил специјална дозвола од романското Министерство за животна средина да убие женска мечка, која правела штета во селските домаќинства, пренесува "Гардијан".
Се додава дека принцот всушност не ја убил проблематичната мечка, туку мажјак кој со години го набљудувале ренџерите на организацијата и кој никогаш не им приоѓал на луѓето.
Агенцијата АП наведува дека имала увид во официјалните документи кои потврдуваат дека принцот Емануел имал четиридневна дозвола за лов во областа Ковасна и дека на 13 март "фатил" 17-годишна кафеава мечка, за што наводно платил 7.000 евра.
Prince Josef Emanuel von Liechtenstein shot a trophy male bear in Romania on the premises he was saving villagers from a harrassing female bear, @StirileProTV reports. I will look that the Habitat directive was not breached here and in all cases of #largecarnivores. pic.twitter.com/qxkfuosFnL

— Nicu Ștefănuță (@nicustefanuta) May 5, 2021
Претседателот на "Агент грин", Габриел Паун, изјави дека Артур е најголемата мечка забележана во Романија, а веројатно и најголема во Европската Унија.
"Не ми е јасно како можеше принцот да ја помеша женската мечка што доаѓа во селото со најголемиот маж кој живее во длабочините на шумата", забележал Паун.
Според него јасно е дека принцот не дошол да го реши проблемот на локалното население, туку да ја убие мечката и да го однесе дома најголемиот трофеј за да го обеси на ѕидот.
Кафените мечки се заштитен вид според меѓународните и романските барања, а лов на трофеи е забранет во Романија од 2016 година.
©Makfax.com.mk Доколку преземете содржина од оваа страница, во целост сте се согласиле со нејзините Услови за користење.

(Видео) Тепачка во украинскиот парламент, пратеник изјавил дека опозиционерите треба да бидат застрелани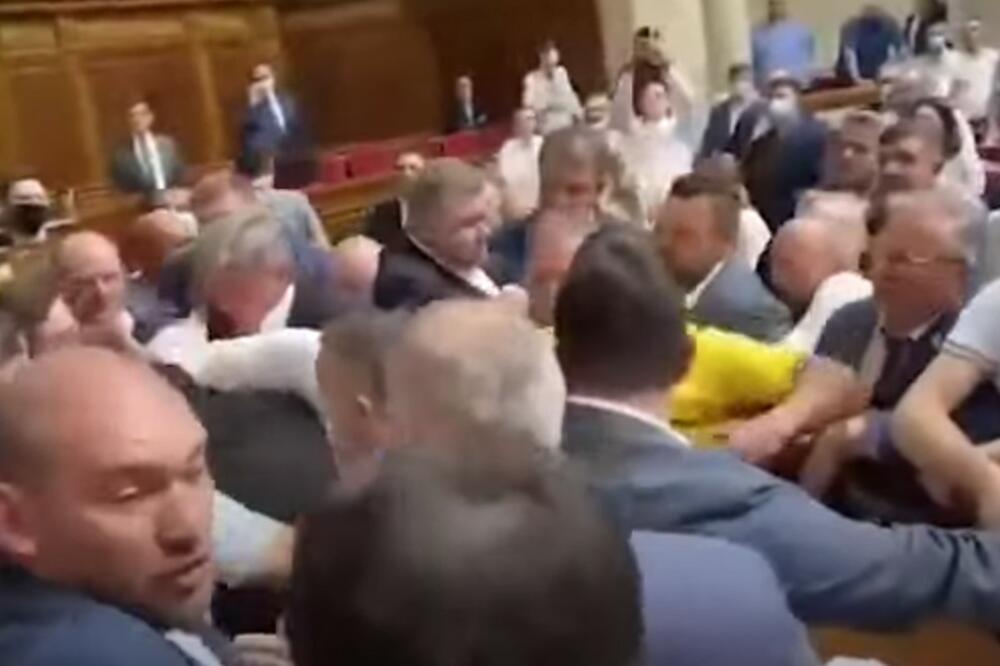 За време на разгледувањето на измените и дополнувањата на предлог законот за реформа на Националниот совет за телевизиски и радио прашања во Врховната рада на Украина, дошло до расправија меѓу пратениците, пренесуваат украинските медиуми.
Тепачката започнала по изјавата на пратеникот од владејачката партија, Никита Потурајев, кој рекол дека е потребно да се "стрела" фракцијата "Опозициска платформа – за живот".
"Тие прашаа тука кога ќе заврши ерата на сиромаштијата. Ќе заврши кога бунтовниците ќе ја предводат оваа фракција (" Опозициска платформа – за живот "), чие вкупно богатство може да се измери со годишниот буџет на Украина и да се стрела "рече тој. Тоа предизвика тепачка меѓу претставниците на опозицијата и партијата на Зеленски, пренесуваат агенциите.
По кратка пауза, Потурајев се извинил, велејќи дека неговите зборови "не биле повик за насилство и никој во салата не заслужува репресија".
Од своја страна, претседателот на парламентот Дмитриј Разумков ги повикал сите да бидат толерантни и воздржани во своите изјави.
После тоа, фракцијата на партијата "Опозициска платформа – за живот" побарала Потурајев да биде сменет од позицијата шеф на Комитетот за хуманитарна и информативна политика.