(Видео) Прогласена вонредна состојба во Њујорк, расте бројот на жртви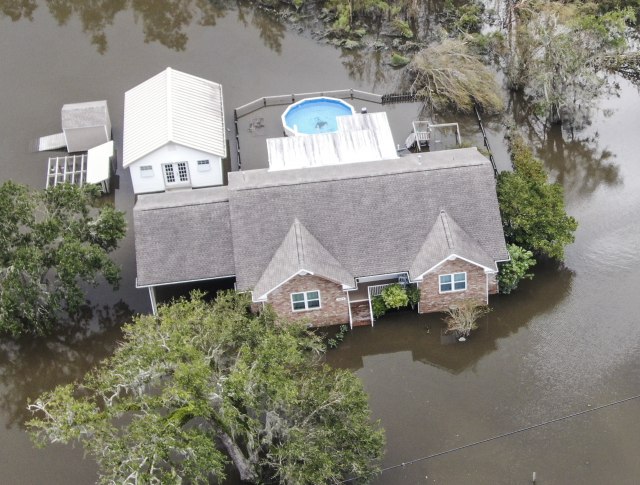 Расте бројот на жртви од поплавите во Њујорк и Њу Џерси. Најмалку 23 лица загинаа, а стотици беа евакуирани од метрото.
Областа на Њујорк утрово беше поплавена, откако рекордниот дожд што падна предизвикан од ураганот Ида остави зад себе смрт и материјална штета во неколку американски федерални држави.
Watch: The New York area was under a state of emergency on Thursday after the remnants of Hurricane Ida led to at least 14 deaths and disrupted subway service. Across the city, New Yorkers documented the scene as flood waters overwhelmed buses and subways. https://t.co/spVsdgF0XX pic.twitter.com/r2vg2aDRVg

— The New York Times (@nytimes) September 2, 2021
Повеќе од 200.000 домови во Њујорк, Њу Џерси и Пенсилванија останаа без електрична енергија, а вонредна состојба беше прогласена во целиот регион. Стотици летови беа откажани на аеродромите.
Итните служби имаа полни раце работа за да ги спасат луѓето заглавени од поплавените куќи и покривите на автомобилите.
Поплавата што го погоди Њујорк и околината ги собори рекордите поставени од тропската бура Хенри пред само 11 дена.
Метеоролозите најавуваат дека честите силни бури ќе бидат нова нормалност – потоплиот воздух задржува повеќе вода и овозможува бурите да соберат сила побрзо и да станат поголеми.
©Makfax.com.mk Доколку преземете содржина од оваа страница, во целост сте се согласиле со нејзините Услови за користење.

Бајден и Макрон телефонски ќе разговараат за спорот околу подморниците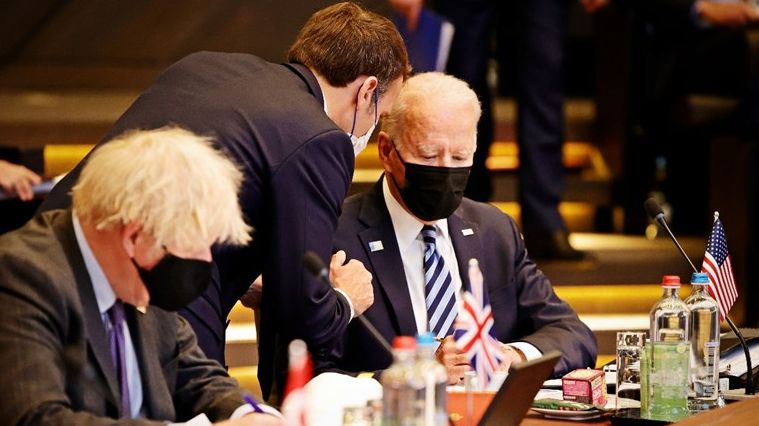 Францускиот претседател, Емануел Макрон и неговиот американски колега, Џо Бајден, во наредните денови ќе разговараат телефонски за неуспешниот договор за подморници, објавија француските власти по ненадејниот раскол меѓу Франција од една страна и САД, Велика Британија и Австралија од друга.
Австралискиот премиер, Скот Морисон, денеска изјави дека го разбира разочарувањето на Франција што Канбера го откажа договорот за купување француски подморници во корист на сојузот со САД и Велика Британија, но нагласи дека Австралија треба да ги заштити своите интереси.
"Претседателот Бајден побара разговор со францускиот претседател Емануел Макрон и тој ќе се одржи во наредните денови", изјави портпаролот на француската влада, Габриел Атал.
Австралија, Велика Британија и САД во средата објавија формирање на трилатерална безбедносна алијанса АУКУС за зајакнување на одбранбената соработка во Индо-Пацификот, која предвидува флота од нуклеарни подморници што Австралија ќе ги изгради со американска помош.
Поради таа одлука, Канбера се откажа од договор вреден 40 милијарди долари со француска компанија која требаше да изгради флота од подморници, на што Париз жестоко реагираше и ги повлече своите амбасадори од САД и Австралија.
"Сакаме објаснувања за нешто што изгледа како изиграна доверба и сакаме да знаеме како тие имаат намера да излезат од овој договор", рече Атал за БФМТВ.
Новата британска министерка за надворешни работи, Лиз Трус, која ја презеде функцијата среде голем дипломатски спор и по реконструкција на владата, го бранеше новиот сојуз во неделното издание на "Телеграф".
"Слободите мора да се бранат. Ние градиме силни безбедносни врски низ целиот свет", посочи Трус.
"Освен нуклеарните подморници, воената употреба на вештачка интелигенција треба да се прошири со Австралија и Соединетите американски држави", додаде таа.
Но, Франција гледа на новиот сојуз не само во светлината на загубата на договорот вреден повеќе милијарди долари, туку и како товар за НАТО и предизвик за ЕУ.
"Исто така, мора да ја доведете во прашање и силата на сојузот со САД", изјави францускиот министер за надворешни работи, Жан-Ив Ле Дријан, во саботата навечер.
"Во вистински сојуз, луѓето разговараат едни со други и се почитуваат, но тоа не е случај овде", рече Ле Дријан, кој предупреди дека има сериозна криза меѓу двете земји, но и со Австралија, додавајќи дека во еден сојуз нема простор за лицемерие презир и лаги.
Експертите веруваат дека на Австралија ќе ѝ требаат 10 до 20 години за изградба на подморници бидејќи земјата нема соодветна инфраструктура за нуклеарна технологија, како и нуклеарни експерти.