Путин предложи Државната дума да го избира премиерот на државата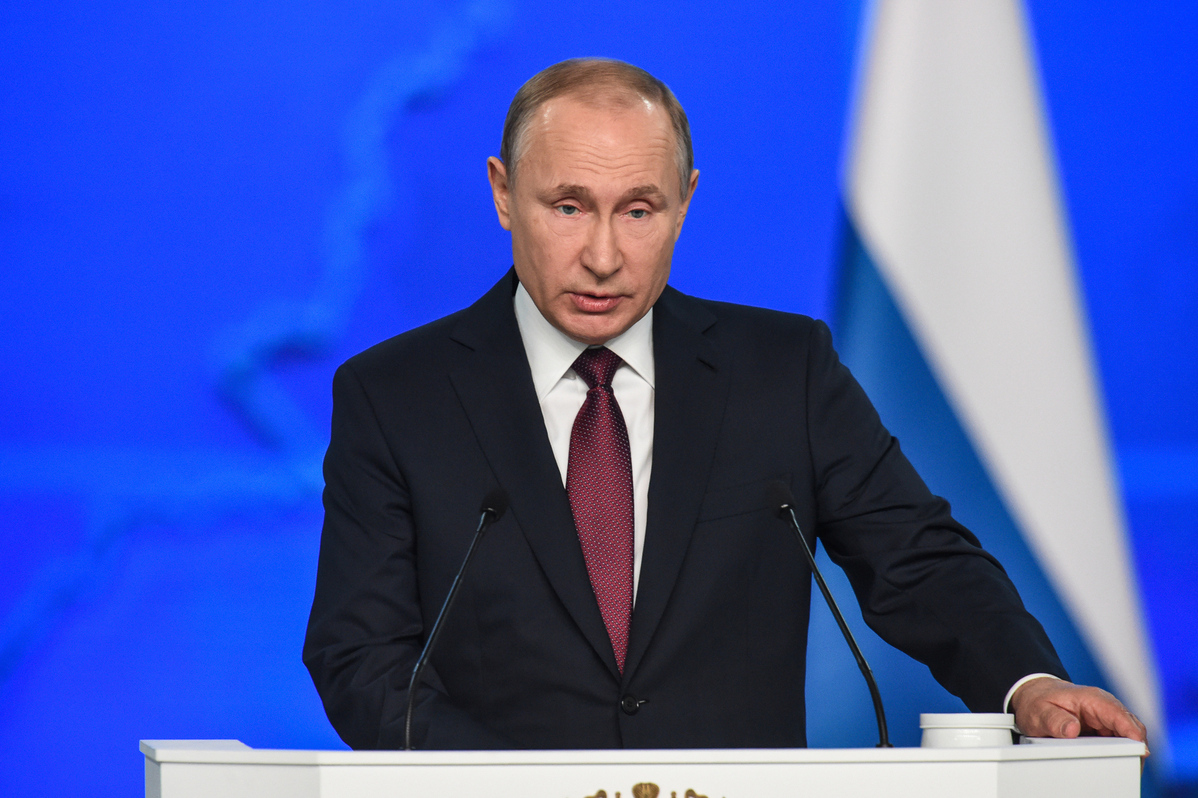 Рускиот претседател Владимир Путин во обраќањето до нацијата, прво во Новата година, предложи да ѝ се довери на Државната дума поголема улога и да ја одобрува кандидатурата на премиерот на Руската Федерација.
Сега, во согласност со Уставот на Руската Федерација, претседателот добива согласност од Државната дума да го именува претседателот на владата на земјата, а потоа назначува шеф на кабинет, негови заменици и сите министри.
OK, so this is the main thing in Putin's address. State Duma to get a greater role in approving the prime minister. Meaning that we are moving towards weaker presidency and a stronger prime minister. Guess who that will be. https://t.co/3XghtbVaPT

— Leonid Ragozin (@leonidragozin) January 15, 2020
"Предлагам промена на оваа наредба и доверување на Државната дума не само согласност, туку и утврдување на кандидатурата на премиерот на Руската Федерација. И тогаш по неговото поднесување, на предлог на премиерот, сите вицепремиери и федерални министри. Во овој случај, претседателот ќе биде должен да ги назначи на функцијата, односно нема да има право да ги одбие кандидатурите на релевантните службеници одобрени од парламентот ", рече Путин, зборувајќи пред Федералното собрание.
Ова, според Путин, ќе ја зголеми улогата и значењето на парламентот во земјата, улогата и значењето на Државната дума, парламентарните партии, независноста и одговорноста на претседателот на владата и на сите членови на кабинетот. Тоа ќе ја направи интеракцијата помеѓу претставникот и извршната гранка на владата поефикасна и значајна", додаде Путин.
Напомена дека сето ова е многу сериозна промена во политичкиот систем на земјата. Но, со оглед на зрелоста на политичките здруженија во Русија и кредибилитетот на цивилното општество, тој смета дека предлозите се оправдани.
Тој нагласи дека претседателот секако мора да го задржи правото да ги утврди задачите и приоритетите на владата, како и правото да ги менува претседателот на владата, неговите заменици и федералните министри во случај на неправилно извршување на должностите или во врска со губење на довербата.
©Makfax.com.mk Доколку преземете содржина од оваа страница, во целост сте се согласиле со нејзините Услови за користење.

(Видео) Успешно полета најдолгиот патнички авион во светот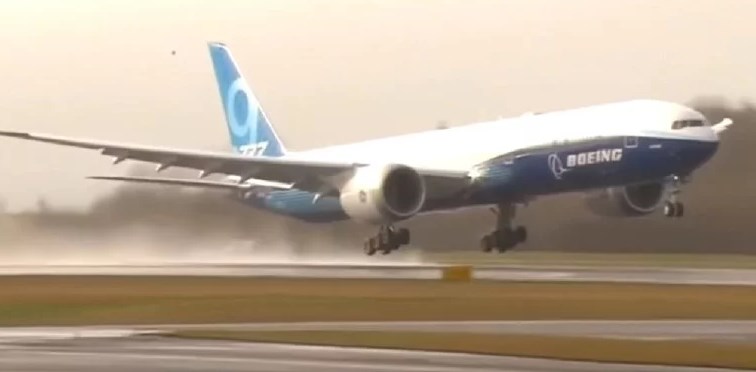 Компанијата Боинг извести дека вчера успешно е завршен пробнот лет на нивниот нов модел на авион "боинг 777Х", најголемиот двомоторен авион во светот.
Авионот кој е поголема и поефикасна верзија на успешниот 777 муни-џамбо, полета од комерцијалната база во околината на Сиетл вчера во 10:09 часот по локално време, а слета во 14 часот. Силните ветришта ја примораа компанијата двапати да го одложи пробниот лет неделава.
Понатамошните тестирања ќе траат со месеци пред леталото да стане оперативно во 2021 година.
Боинг претходно објави дека неговиот досега најголем двомоторец, дизајниран за просечно 406 луѓе, првпат ќе полета на почетокот на оваа година, а првата испорака се чека следната година. првично беше предвидено првата испорака да се изврши кон средината на оваа година, што не е возможно поради проблемите во развојот.
77 метри долгиот авион е значително поголем од својот претходник 777-300ЕР и авионот ербас А340-600. Дури е и малку подолг од досегашниот рекордер 747-8, последната верзија на авионот "Queen of the Skies".
Благодарение на својата должина, авионот е дизајниран така што во него може да се сместат меѓу 400 и 425 патници во две класи. Бројот на седиштата ќе варира во зависност од барањата на авио-компаниите.