Путин предложи Државната дума да го избира премиерот на државата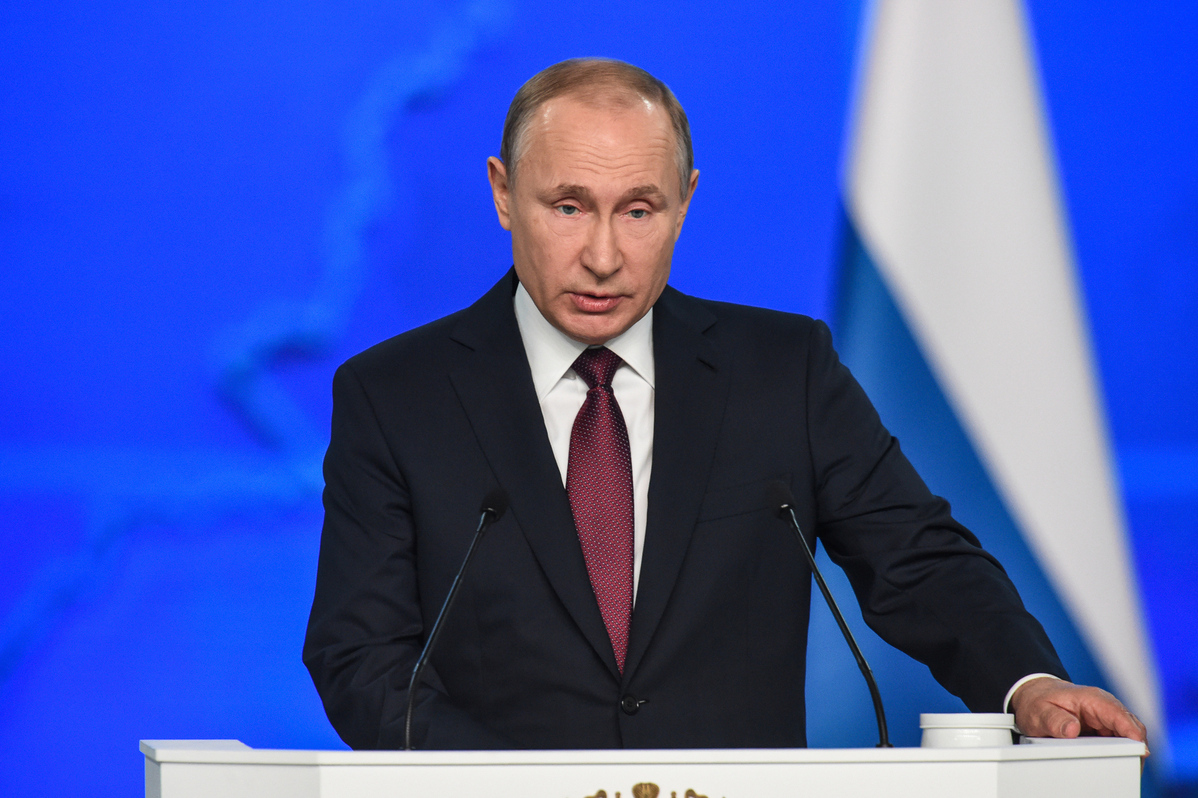 Рускиот претседател Владимир Путин во обраќањето до нацијата, прво во Новата година, предложи да ѝ се довери на Државната дума поголема улога и да ја одобрува кандидатурата на премиерот на Руската Федерација.
Сега, во согласност со Уставот на Руската Федерација, претседателот добива согласност од Државната дума да го именува претседателот на владата на земјата, а потоа назначува шеф на кабинет, негови заменици и сите министри.
OK, so this is the main thing in Putin's address. State Duma to get a greater role in approving the prime minister. Meaning that we are moving towards weaker presidency and a stronger prime minister. Guess who that will be. https://t.co/3XghtbVaPT

— Leonid Ragozin (@leonidragozin) January 15, 2020
"Предлагам промена на оваа наредба и доверување на Државната дума не само согласност, туку и утврдување на кандидатурата на премиерот на Руската Федерација. И тогаш по неговото поднесување, на предлог на премиерот, сите вицепремиери и федерални министри. Во овој случај, претседателот ќе биде должен да ги назначи на функцијата, односно нема да има право да ги одбие кандидатурите на релевантните службеници одобрени од парламентот ", рече Путин, зборувајќи пред Федералното собрание.
Ова, според Путин, ќе ја зголеми улогата и значењето на парламентот во земјата, улогата и значењето на Државната дума, парламентарните партии, независноста и одговорноста на претседателот на владата и на сите членови на кабинетот. Тоа ќе ја направи интеракцијата помеѓу претставникот и извршната гранка на владата поефикасна и значајна", додаде Путин.
Напомена дека сето ова е многу сериозна промена во политичкиот систем на земјата. Но, со оглед на зрелоста на политичките здруженија во Русија и кредибилитетот на цивилното општество, тој смета дека предлозите се оправдани.
Тој нагласи дека претседателот секако мора да го задржи правото да ги утврди задачите и приоритетите на владата, како и правото да ги менува претседателот на владата, неговите заменици и федералните министри во случај на неправилно извршување на должностите или во врска со губење на довербата.
©Makfax.com.mk Доколку преземете содржина од оваа страница, во целост сте се согласиле со нејзините Услови за користење.

Грција се подготвува за пристигнување на туристи, презентиран планот за ублажување на мерките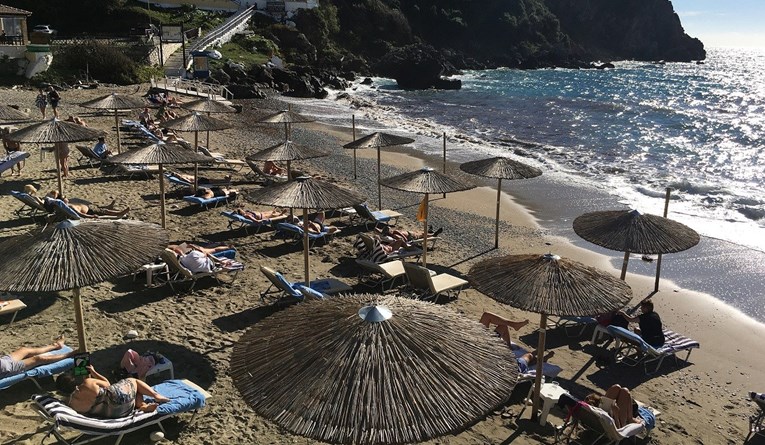 Грчката влада го претстави нацрт планот за олеснување на ограничувањата наметнати од пандемијата со коронавирусот, очекувајќи туристите да пристигнат во средината на мај.
Кафулињата на плажите може да се отворат веќе утре, велат службени лица а пренесува државната телевизија.
Училиштата ќе бидат отворени во понеделник, музеите може да бидат отворени на 14 мај, кината на отворено на 21 мај а театрите на отворено на 28 мај истиот месец, објавуваат агенциите.
Ресторани на отворено во Грција се отворија минатиот понеделник, по шест месеци.
Шефот на грчката цивилна заштита, Никос Чардалиас, рече дека прават претпазливи, но неопходни потези за отворање на земјата.
Тој ги повика Грците да продолжат да ги почитуваат мерките на претпазливост.
Иако бројот на заразени лица во Грција опаѓа, можни се локални избувнувања на заразат поради отворањето на земјата, предупреди Главниот штаб.
Ублажувањето на мерките е придружено со дополнителни регулативи – учениците во училиштата ќе мора да покажат негативен тест во понеделник и четврток, што ќе им го дава бесплатно државата.
Полицискиот час, кој трае од 23 до 5 часот наутро, исто така останува во сила, велат надлежните.