Реакција на Трамп кога "Твитер" спречи да се споделува новинарска стoрија за Бајден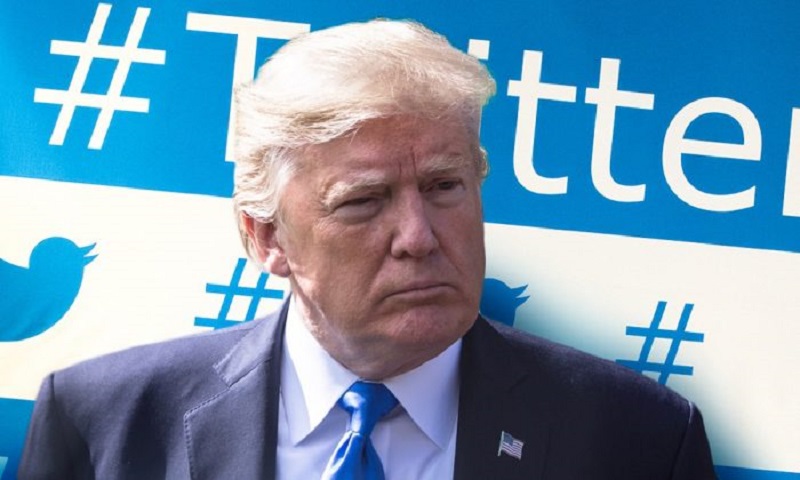 Интернет-гигантот "Твитер" спречил корисниците да споделуваат или лајкуваат контроверзен напис на весникот "Њујорк пост" за кандидатот за претседател на Демократската партија, Џо Бајден, и неговиот син Хантер.
Корисниците кои се обиделе да ја споделат статијата на социјалната мрежа добиле предупредувачка порака дека нивното барање не може да се исполни затоа што "Твитер" и партнерите го препознаваат линкот како потенцијално штетен.
Предупредување добиле и корисници на "Твитер" кои се обиделe да кликнат на линкот што води до статијата.
Во написот се наведува дека синот на Бајден, Хантер, запознал украински бизнисмен со татка си, а тој како потпретседател ги водел американските односи со Украина, односно дека постариот Бајден ја приспособувал својата дипломатија кон Киев за да им помогне на деловните интереси на својот син.
Се чини дека одлуката на "Твитер" да ги спречи корисниците да ја споделуваат статијата е дел од напорите на компанијата да го ограничи ширењето на дезинформации на нејзината платформа пред претседателските избори во САД во ноември. "Фејсбук" исто така најави дека ќе ја намали дистрибуцијата на статии додека не се провери точноста на фактите.
Претседателот Трамп вчера ја критикува одлуката на "Фејсбук" и на "Твитер" да ја ограничат дистрибуцијата на сторијата на "Њујорк пост".
So terrible that Facebook and Twitter took down the story of "Smoking Gun" emails related to Sleepy Joe Biden and his son, Hunter, in the @NYPost. It is only the beginning for them. There is nothing worse than a corrupt politician. REPEAL SECTION 230!!! https://t.co/g1RJFpIVUZ

— Donald J. Trump (@realDonaldTrump) October 14, 2020
"Толку е страшно што 'Фејсбук' и 'Твитер' ја отстранија сторијата на 'Њујорк пост' за eлектронската комуникација на заспаниот Џо Бајден и неговиот син Хантер. Тоа е само почеток за нив. Нема ништо полошо од корумпиран политичар", напиша Трамп на "Твитер".
©Makfax.com.mk Доколку преземете содржина од оваа страница, во целост сте се согласиле со нејзините Услови за користење.

Во Италија 17.000 новозаразени, во Франција дневната бројка двојно помала од вчера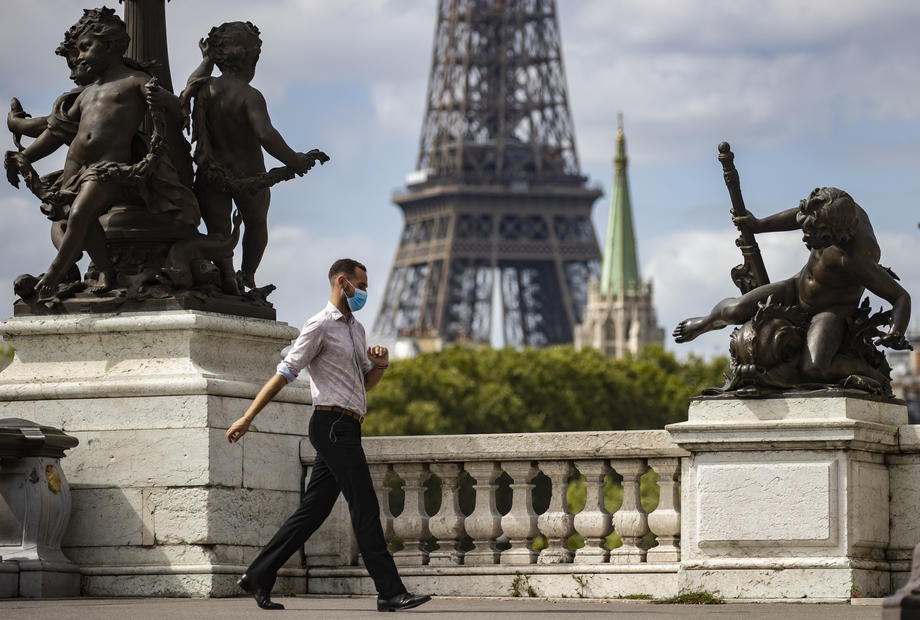 Италија денеска регистрираше нешто повеќе од 17.000 нови случаи на Ковид-19, што е помалку од дневниот просек во последните неколку дена.
Сепак, во последните 24 часа беа тестирани десетина илјади луѓе помалку, што е вообичаено за викендот.
Вкупно 542.789 лица се заразиле во Италија од почетокот на пандемијата.
Во споредба со првите месеци кога избувна инфекцијата и повеќето случаи беа концентрирани во северна Италија, бројот на заразени сега расте низ целата земја, поради што владата наметна нови ограничувања кои стапија на сила денес, вклучително и затворање на вежбалниците, кината и скратено работно време за рестораните и кафулињата.
Во Франција, пак, во последните 24 часа потврдени се 26.771 нов случај на коронавирус, а како последица на Ковид-19 починале 257 лица.
Вкупниот број на случаи на коронавирус во Франција сега се искачи на 1.165.278, а 35.018 починале, пренесува "Ројтерс".
Бројот на заразени е помал од вчера, кога беа забележани рекордни 52.010 нови случаи на инфекција за еден ден.
Франција во моментов е рангирана на петтото место во светот по бројот на заразени со коронавирус, по САД, Индија, Бразил и Русија.