Руско засилување во Сирија: Преку Босфорот минува брод полн со воена опрема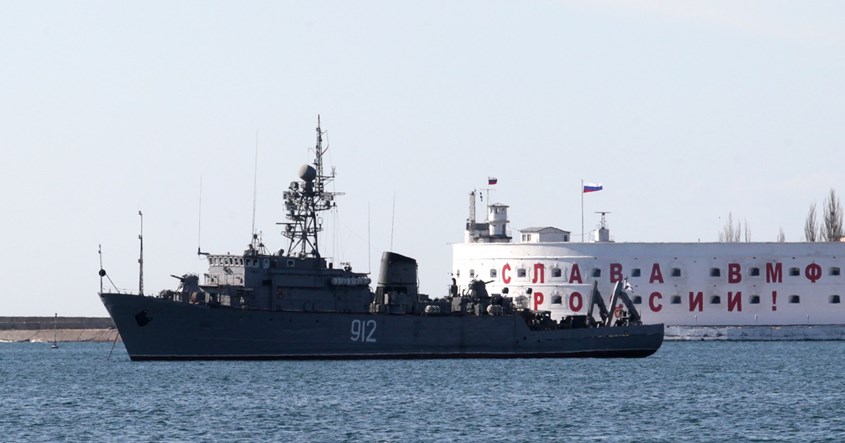 Турција не е на страната, ниту против која било земја вклучена во кризата во Сирија бидејќи нејзината политика за регионот се разликува од онаа на Иран, Русија и на САД, изјави неодамна потпретседателот на турската влада, Бекир Боздаг.
Сепак, Турчинот Јурук Ишик на социјалната мрежа "Твитер" објави фотографии од руски воен брод кој го преминува Босфорот, при што напишал дека истиот тој брод е веќе на својот четврти пат кон сирискиот град Тартус. Според објавата, бродот пренесува воени возила и опрема. Меѓу другото, Ишик пишува дека дека бродот превезува оклопни возила "БТР-80", опремени со уреди за попречување на сигналите на проектили управувани од далечина, камиони "камаз", амфибии и друга воена опрема.
Reinforcement for Russia's campaign continues amid rising international crisis in #Syria: #ВМФ Project1171 #ЧФ BSF Tapir class LST Orsk transits Med-bound Bosphorus en route to #Tartus carrying BTR80 APCs, Ural4320tanker,ambulance,KamAZ trucks & AirborneTroops VDV's IVECO 4WDLynx pic.twitter.com/rmfsRRVxnJ

— Yörük Işık (@YorukIsik) April 15, 2018
Инаку, потпретседателот Боздаг својата изјава за политиката на Турција ја даде одговарајќи на новинарско прашање во врска со претходна изјава на францускиот претседател, Емануел Макрон, кој рече дека со поддршката на ракетните напади во Сирија, Турција покажала дека се сепарирала од Русија.
САД, Франција и Велика Британија лансираа повеќе од стотина ракети кон Сирија во саботата утрото по доказите дека сирискиот претседател Башар ал-Асад е одговорен за напад со хемиско оружје врз градот Дума пред една недела, соопшти Пентагон.
"Политиката на Турција кон Сирија не е пасивно стоење настрана или, пак, насочена кон конкретни земји. Не постои промена во однос на нашата политика", изјави Боздаг за новинарите во Катар.
©Makfax.com.mk Доколку преземете содржина од оваа страница, во целост сте се согласиле со нејзините Услови за користење.

Пред точно сто години болшевиците го стрелале последниот руски цар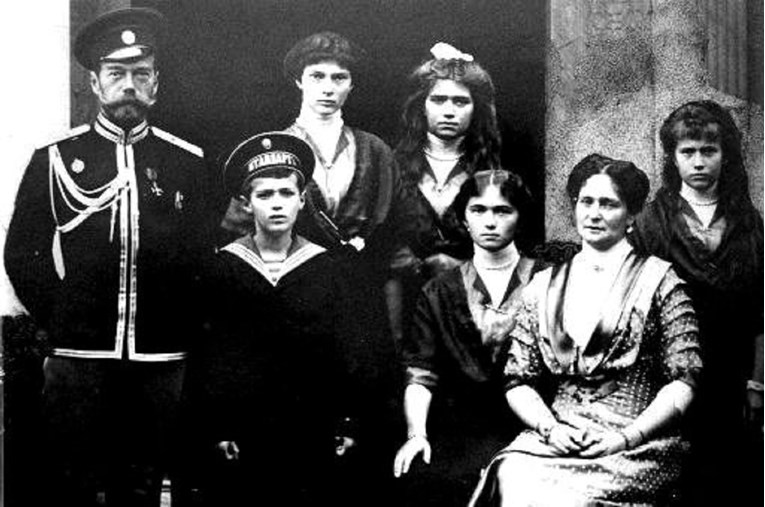 Со поворка кон манастирот во Ганина Јама во близина на Екатеринбург, сочинета од 100.000 луѓе вчера беше одбележана стотата годишнина од екгзекуцијата на последниот руски цар Николај Втори Романов и членовите на неговото семејство.
Поворката ја предводеше духовниот поглавар на Руската православна црква, патријархот Кирил. Со крстови, икони и слики од царот и членовите на царското семејство, аџиите пристигнаа манастирот во Ганина Јама, одалечен од Екатеринбург 21 километар.
On #ThisDayinHistory* 1918, the Romanov family is executed ending an imperial dynasty that had ruled Russia for over 300 years. #Romanov100

*The historical debate places the dates as late night on the 16th through early on the 17th* pic.twitter.com/GyfHTtQxSo

— HISTORY (@HISTORY) July 16, 2018
На комеморацијата во манастирот кој го изгради РПЦ во знак на сеќавање на последниот руски цар на поворката ѝ се придружија уште 20.000 лица.
Privilege to be in Yekaterinburg on 100th anniversary of the murder of the last Russian Tsar Nicholas II and his family. Pilgrims everywhere. Extraordinary church on the murder site. pic.twitter.com/Nmm6VJOPAF

— Chris Skudder (@chris_skudder) July 17, 2018
"Се молиме за царот Николај Втори, маченикот. Се молиме и за оние кои патеа заедно со него", рече патријархот Кирил пред насобраните и додаде дека Русија треба да извлече поука од грдото искуство во минатото.
Државата не организираше официјална комеморација по повод годишнината.
Во 1998 година тогашниот руски претседател Борис Јелцин го предводеше погребот на посмртните остатоци на царот Николај, неговата жена и нивните три ќерки, најдени во 1979. РПЦ и дваесет години подоцна одбива да ги прифати резултатите на ДНК тестовите со кои беше потврдена автентичноста на коските.