САД назначија амбасадор во Венецуела првпат по една деценија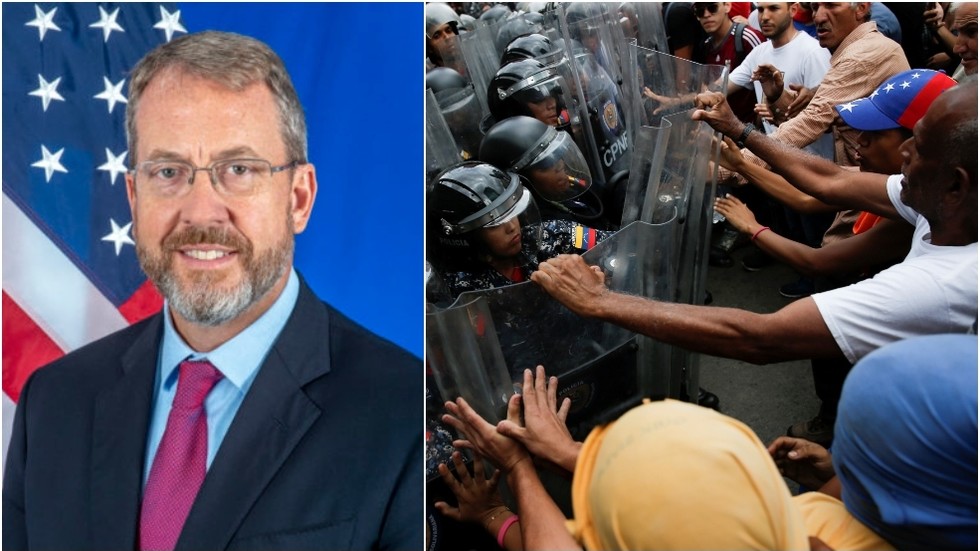 САД го назначија својот прв амбасадор во Венецуела од 2010 година, пренесува РТ. Џејмс Стори, кој ја водеше виртуелната амбасада од соседна Колумбија, и претходно вети дека ќе работи на транзиција на власта во Каракас.
Номинацијата на Стори беше потврдена со гласање на американскиот Сенат. Тој претходно раководеше со американската виртуелна амбасада додека служеше како организатор на единицата за венецуелски работи во Богота, Колумбија.
Вашингтон и Каракас не разменуваат амбасадори од 2010 година кога тогашниот венецуелски лидер Уго Чавез одби да го прифати Лари Палмер, номиниран од Барак Обама, за американски амбасадор.
Чавез рече дека Палмер ги прекршил сите правила на дипломатијата кога го обвини Каракас за поддршка на левичарските милитанти ФАРК во Колумбија. Вашингтон возврати со одземање на визата на венецуелскиот амбасадор Бернардо Алварез Ерера.
Дипломатските врски уште повеќе се влошија во 2018 година кога претседателот Николас Мадуро го протера Тод Робинсон, шефот на мисијата на САД во Каракас, обвинувајќи го за планирање воен, економски и политички заговор против него.
Вашингтон отворено го оспорува претседателството на Мадуро и го поддржа опозицискиот политичар Хуан Гваидо кого парламентот, кој е под контрола на опозицијата, го избра за привремен претседател и воведе огромни санкции за Венецуела.
Во март Министерството за правда на САД ги обвини Мадуро и неколку други високи претставници на Венецуела за корупција, трговија со дрога и за наркотероризам.
Во меѓувреме, Мадуро ги обвинуваше САД за мешање во внатрешните работи на земјата и заговор за соборување по државен удар. Тој исто така ги осуди санкциите велејќи дека тие ги повредуваат обичните луѓе.
Confirmed by voice vote: Executive Calendar #882 James Broward Story, a Career Member of the Senior Foreign Service, Class of Counselor, to be Ambassador Extraordinary and Plenipotentiary of the United States of America to the Bolivarian Republic of Venezuela.

— Senate Cloakroom (@SenateCloakroom) November 18, 2020
Стори, најверојатно, ќе продолжи да работи од Богота бидејќи отворено го поддржува тврдиот став на администрацијата на Трамп кон Венецуела. Тој го смета Мадуро за нелегитимен претседател и повика на уставна транзиција на власта во земјата.
"Ако бидам потврден, ќе работам неуморно со мојот тим за да се погрижам оваа транзиција да биде успешна", рече тој пред Комитетот за надворешни работи на Сенатот.
Не е јасно дали назначувањето на Стори ќе ја смени улогата на Елиот Абрамс, специјалниот претставник на САД за Венецуела. Неговата улога беше официјално проширена на почетокот на годинава, вклучително и во Иран.
Познат по своите воинствени надворешнополитички ставови, Абрамс се поврзува со поддршката на Вашингтон за антивладините сили во Централна Америка во 80-тите години. Во 1991 година тој беше прогласен за виновен за прикривање информации од Конгресот за тајната програма за финансирање на бунтовниците во Никарагва.
©Makfax.com.mk Доколку преземете содржина од оваа страница, во целост сте се согласиле со нејзините Услови за користење.

Оксфордската вакцина ефикасна до 90 проценти, а ќе чини само 3 долари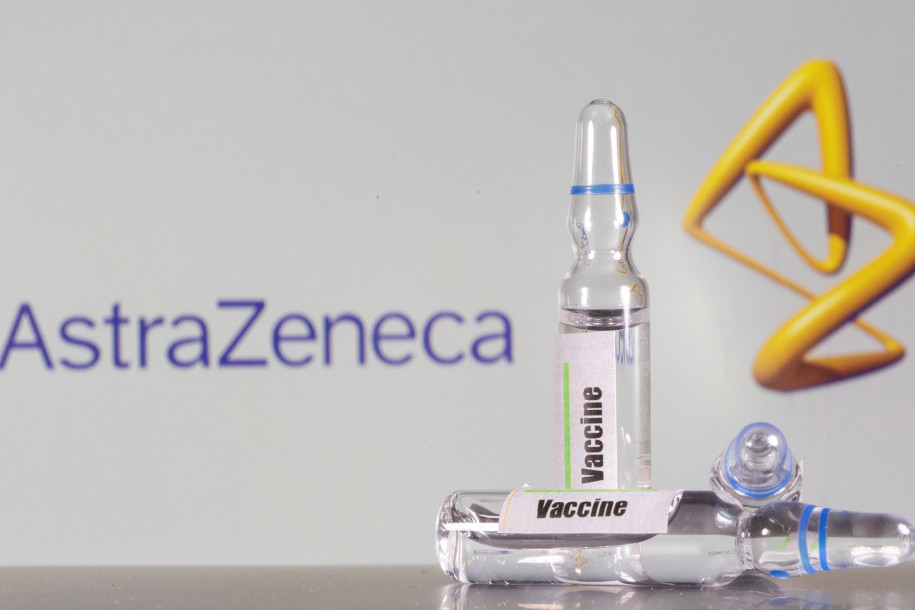 Вакцината против коронавирус, што ја развива Универзитетот во Оксфорд во соработка со "АстраЗенека", ќе чини меѓу три и четири долари, објави денес британски "Телеграф". Тестирањето покажало дека вакцината ќе биде ефикасна до 90 проценти, во спречувањето на вирусот.
" Оксфордската вакцина е вакцина за целиот свет. Додека "Фајзер" и "Модерна" објавија дека успешно го завршија тестирањето на вакцината во трите фази, британскиот тим првично истакна дека нивната цел е да го направат нивниот производ достапен за целата планета. Не се работи само за вакцина што ќе може да се транспортира и чува на нормални температури, туку и да биде достапна за секого ", се наведува во текстот на "Телеграф".
Целта поставена од научници од Оксфорд и "АстраЗенека" е вакцината да им биде достапна на посиромашните земји во светот, се додава во текстот.
" Со цена од само три до четири долари по доза, вакцината на Оксфорд е само мал дел од цената на вакцината на "Фајзер" и "Модерна", што ќе се продава по цена од 20 до 32 долари, што е скапо за многу земји во развој", наведува "Телеграф".
Директорот на тимот што ја направи вакцината во Оксфорд, Ендру Полард, вели дека тие направиле "вакцина за светот".
" Нашата цел беше да ја направиме вакцината достапна насекаде. Мислам дека успеавме да го сториме тоа. Ова се многу возбудливи периоди за здравјето на луѓето", рече Полард.