Сателитски снимки над Атлантикот – вторпат во историјата над океанот има пет тропски циклони
Над Атлантскиот Океан во екот на сезоната на урагани во моментот има дури пет тропски циклони. Ова се случува вторпат во историјата.
No, your eyes are not deceiving you. You are seeing, count 'em, FIVE different Tropical Cyclones in the Atlantic at the same time. This is something that has only happened one other time in recorded history! #Sally #Paulette #Rene #Teddy #TD21 (could be #Vicky later today) pic.twitter.com/meUY0BKAxy

— Alex Wallace (@TWCAlexWallace) September 14, 2020
Оваа сателитска фотографија ги прикажува петте тропски циклони кои во моментот се активни над Атлантикот. Од лево најнапред се гледа ураганот Сали над Мексиканскиот Залив, потоа ураганот Полет над Бермудите, остатоците од тропската бура Рене и тропските бури Теди и Вики.
Станува збор за историски момент со оглед на тоа дека последен пат вакво нешто било забележано во 1971 година.
We are issuing advisories on five tropical cyclones over the Atlantic basin. This ties the record for the most number of tropical cyclones in that basin at one time, last set in Sept 1971. See https://t.co/tW4KeFW0gB for the latest updates. #Paulette #Rene #Sally #Teddy #Vicky pic.twitter.com/K32RyJBqbo

— National Hurricane Center (@NHC_Atlantic) September 14, 2020
Веројатно најопасен од овие тропски циклони е ураганот Сали, кој сега му се заканува на југоистокот на САД, предупредуваат американските метеоролошки служби.
Ураганот Полет ги погоди Бермудите рано утрото во понеделникот. Бидејќи тој во моментот се оддалечува од таа локација, последиците се видливи. Силните ветрови, невремето и обилните врнежи од дожд најверојатно ќе продолжат до попладневните часови.
Исто така, се очекува Полет да продолжи да се зајакнува додека се движи кон отворениот Атлантик. Ураганот може да добие статус на голем ураган в среда, со брзина на ветерот од најмалку 111 метар на час.
Сезоната на урагани во Атлантикот обично има во просек има по три големи урагани. Тропската депресија на Рене, која беше тропска бура минатиот викенд, ќе продолжи да ослабува додека минува низ централниот дел на океанот. Се очекува оваа бура да не го погоди копното, а исто така се предвидува дека ќе се распрсне во следните два дена.
Ураганот Сали во моментот се движи на северозапад преку Мексиканскиот Залив. За низинските подрачја пи должината на заливот веќе е во тек задолжителна евакуација.
Она што е опасно за оваа бура е големата количина вода. Националниот центар за урагани соопшти дека количините вода може да бидат опасни за животот и предупредуваат на големи поплави.
Тропската бура Теди моментно се наоѓа во централниот дел на Атлантикот, на 1.000 милји источно од Малите Антили. Теди се очекува да се засили до ураган во следните неколку дена. Доколку се случи тоа, Теди ќе биде осмиот ураган оваа година во сезоната на урагани во Атлантикот, веднаш зад Сали.
До крајот на неделата се предвидува дека Теди ќе стане главниот ураган (категорија три или повисока) со приближувањето кон Бермудите. Прерано е да се каже дали директно ќе ги погоди Бермудите, но со оглед на моментната состојба, тоа ќе биде нешто што ќе се види во наредните денови.
©Makfax.com.mk Доколку преземете содржина од оваа страница, во целост сте се согласиле со нејзините Услови за користење.

Над 140 мигранти се удавија во близина на Сенегал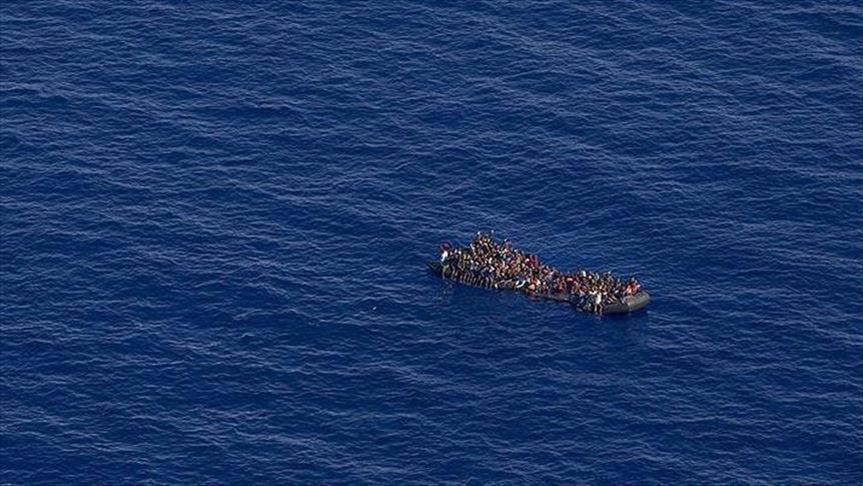 Најмалку 140 мигранти се удавиле на брегот на Сенегал во најсмртоносниот бродолом забележан оваа година, објави Меѓународната организација за миграција.
Бродот кој пренесувал 200 луѓе се запалил и се превртел во саботата неколку часа откако го напуштил рибарскиот град Мбоур, 100 километри јужно од главниот град Дакар, соопшти организацијата.
Сенегалската и шпанската морнарица и рибари спасиле околу 60 луѓе, но најмалку 140 се удавиле.
Опасниот морски премин од западна Африка на Канарските Острови некогаш бил главна рута за оние кои сакале да побегнат од сиромаштијата. Откако Шпанија ги зајакна патролите кон средината на 2000 година, оваа рута привлекува помалку мигранти, но оваа година повторно им станала многу интересна.