Седејќи на прозорецот од болницата, внимавал на својата мајка до нејзината смрт од Ковид-19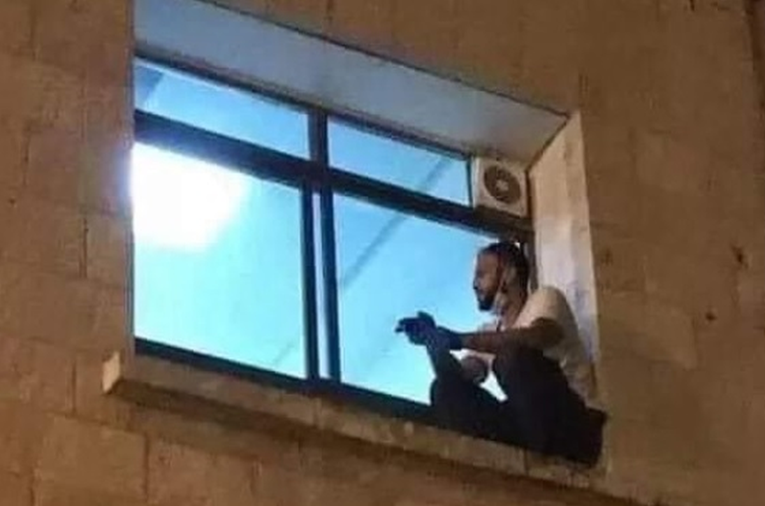 Триесетгодишниот Палестинец Џихад ал-Суваити секој ден седел на прозорецот од болницата за да ја гледа својата мајка која заболела од Ковид-19, сè до моментот кога таа починала.
Момчето се качувало на прозорецот преку олукот и седел на прозорецот со часови за да се увери дека мајка му ја има целата можна грижа.
"Тој ќе го поминеше поголемиот дел од денот така, набљудувајќи ја состојбата на неговата мајка, а се спушташе само кога мислеше дека таа спие", рече едно болничко лице за "Ал Араби".
الشاب جهاد السويطي من الضفة الغربية يتسلق كل ليلة جدار المستشفى الذي تقبع به والدته للعلاج من فيروس كورونا من أجل دعمها ومواساتها.
والدته فارقت الحياة منذ قليل! pic.twitter.com/wYuHoS4Ng0

— Dr. Ramy Abdu| د. رامي عبده (@RamAbdu) July 16, 2020
Иако посетите во болницата биле забранети, синот не се откажал, барем на овој начин, секој ден да проверува како е неговата мајка.
"Џихад е најмалото дете и беше многу близок со мајката, особено по смртта на нашиот татко пред 15 години. Мајката страдаше од леукемија, а пред неколку недели ѝ беше дијагностициран Ковид-19. Кога дозна за нејзината смрт, Џихад беше многу лут и вознемирен. Но, сега се чини дека се помири со тоа", рече брат му Расми.
The son of a Palestinian woman who was infected with COVID-19 climbed up to her hospital room to sit and see his mother every night until she passed away. pic.twitter.com/31wCCNYPbs

— Mohamad Safa (@mhdksafa) July 18, 2020
Неговата фотографија се појави на социјалните мрежи и предизвика многубројни реакции. По смртта на неговата мајка, еден карикатурист му посвети илустрација.
©Makfax.com.mk Доколку преземете содржина од оваа страница, во целост сте се согласиле со нејзините Услови за користење.

(Видео) Најмалку петмина мртви во пожарот што ја зафати зградата на најголемиот светски производител на вакцини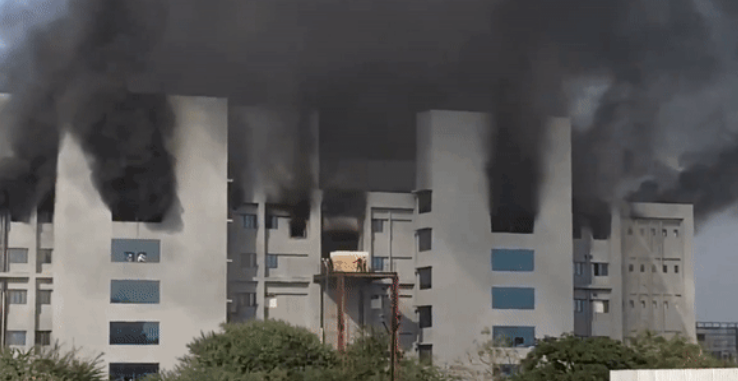 Голем пожар избувна денес во Индискиот институт за серуми (SII), фабрика за производство на вакцини во градот Пуна.
Пожарот го гаснат повеќе пожарникарски екипи, соопшти началникот на противпожарната служба.
Три лица биле спасени од зградата, а причината за пожарот сè уште не е позната. Според последните информации, пренесени од "Тајмс оф Индија", загинале пет лица. Информацијата дека има мртви ја потврди и извршниот директор на компанијата, Адар Пунавала.
We have just received some distressing updates; upon further investigation we have learnt that there has unfortunately been some loss of life at the incident. We are deeply saddened and offer our deepest condolences to the family members of the departed.

— Adar Poonawalla (@adarpoonawalla) January 21, 2021
Пожарот не ги зафатил магацините во кои имало околу 50 милиони дози од вакцината "Ковишилд", ниту пак погоните во кои се произведува вакцината против Ковид-19, објави телевизијата НДТВ, повикувајќи се на извор од институтот. Уништени се неколку ката.
Индискиот институт за серуми е најголемиот производител на вакцини во светот. Оваа година планира да произведе милијарда дози вакцини против Ковид-19.
Индија планира да вакцинира 300 милиони луѓе до август. Го има вториот најголем број на заразени лица од почетокот на пандемијата, по САД.
Регистрирани се повеќе од 10,5 милиони случаи, а починале 153 000 луѓе.