Се намалува бројот на пушачи во светот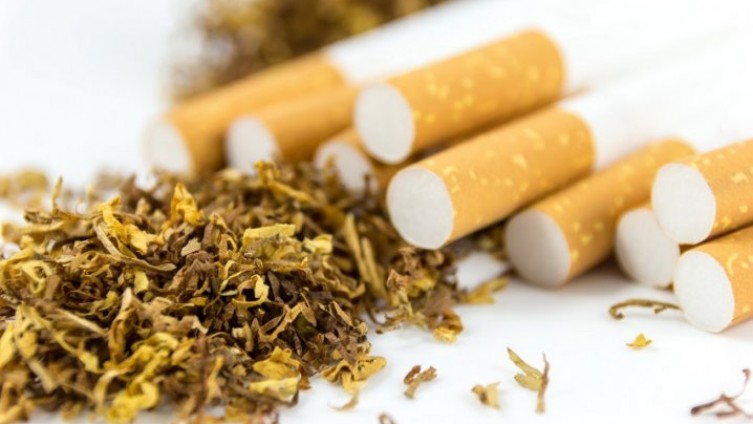 Бројот на пушачи ширум светот е во континуиран пад, соопшти Светската здравствена организација (СЗО), повикувајќи ги земјите дополнително да ги зајакнат контролните мерки за справување со смртоносната зависност од цигари.
Во 2020 година околу 1,3 милијарди луѓе во светот консумирале тутун, што е намалување во однос на 1,32 милијарди две години претходно, се наведува во новиот извештај на СЗО. Очекувањата се овој број да се намали на 1,27 милијарди до 2025 година.
Уделот на пушачите во популацијата на возраст од 15 до 24 години во 2000 година во светот беше 20,8 отсто (секој петти пуши), а сега е 14,2 отсто (секој седми).
Иако бројките се намалуваат, во извештајот се посочува дека 36,7 отсто од сите мажи и 7,8 отсто од жените во светот сè уште користат тутунски производи.
Се проценува дека пушењето убива повеќе од осум милиони луѓе секоја година, најмногу поради директна употреба на тутун, но и поради изложеност на пасивно пушење.
©Makfax.com.mk Доколку преземете содржина од оваа страница, во целост сте се согласиле со нејзините Услови за користење.

(Видео) Зграпчен за вратот, претседателскиот кандидат Ерик Земур нападнат на митинг во Франција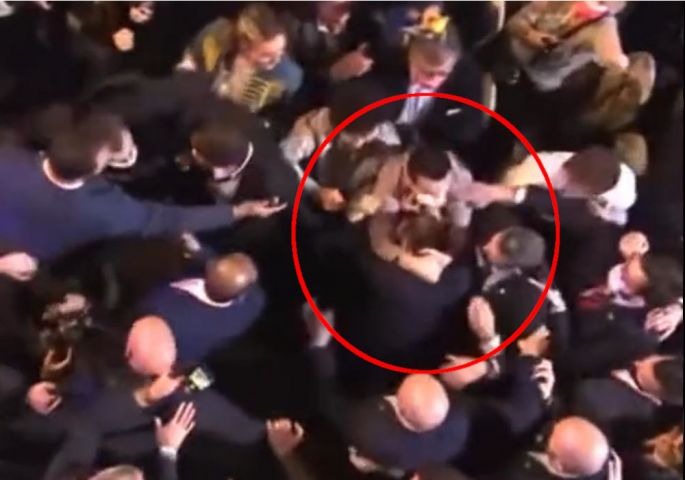 Претседателскиот кандидат на крајната десница, Ерик Земур, беше нападнат на неговиот прв предизборен митинг во Франција, пренесуваат француските медиуми.
Додека 63-годишникот се движел низ толпата кон бината, маж за момент го фатил за вратот пред да интервенираат полицајците од обезбедувањето.
Локалните медиуми јавуваат дека на Земур му бил повреден зглобот и дека лекарите му препишале девет дена одмор.
— H_Russia (@H_Russia) December 5, 2021
Поранешниот новинар е познат по своите контроверзни ставови за мигрантите и за Втората светска војна.
По неколку недели шпекулации, Земур минатата недела ја објави својата кандидатура за претседателските избори во Франција во 2022 година.
Инцидентот, во кој беше нападнат Земур, е еден од неколкуте насилни судири за време на настанот одржан во неделата вечерта во конгресниот центар североисточно од Париз.
WARNING: GRAPHIC CONTENT – French far-right presidential candidate Eric Zemmour promised a 'reconquest' against decades of decline at his first political rally, as scuffles with anti-racism protesters broke out on its fringes https://t.co/J19m7HELcV pic.twitter.com/Hjp25UTG0P

— Reuters (@Reuters) December 6, 2021
Според локалните медиуми, на митингот присуствувале околу 10.000 луѓе. Наводно, илјадници демонстранти против екстремно десничарскиот политичар маршираа низ градот, а полицијата уапси десетици пред местото на настанот.
Земур бил нападнат додека поминувал низ толпата. Полицијата бргу го уапсила напаѓачот, а портпаролот на партијата на Земур за весникот "Фигаро" изјавил дека планираат да поднесат правна жалба и ја пофалил храброста на Земур што одржал говор по инцидентот.
Додека го почнуваше говорот, неговите поддржувачи фрлаа столови кон демонстрантите, кои станаа облечени во маици со антирасистички пароли.
"Ако победам на овие избори, тоа нема да биде уште една ротација на власта, туку повторно освојување на најголемата земја во светот", им порача тој на насобраните за време на говорот.