Сноуден: Бајден е длабокo вмешан во скандалот со прислушување на европските службеници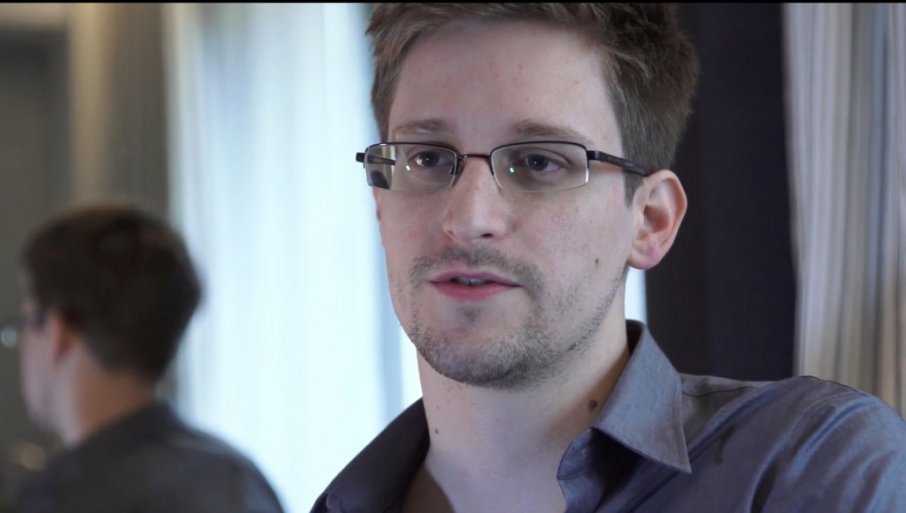 Откако беше откриено дека данската разузнавачка служба соработувала со американската во обемното прислушување на европските службеници, се јави и свиркачот Едвард Сноуден.
Тој на "Твитер" им сугерираше на европските официјални лица за таа работа да го прашаат американскиот претседател Џо Бајден, кој беше потпретседател на САД во времето на шпионажата.
"Бајден е подготвен да одговори на тоа кога наскоро ќе ја посети Европа, бидејќи, се разбира, тој беше длабоко вмешан во овој скандал. Треба да има експлицитно барање за целосно јавно откривање не само од Данска туку и од нивниот постар партнер", напиша Сноуден.
Biden is well-prepared to answer for this when he soon visits Europe since, of course, he was deeply involved in this scandal the first time around.

There should be an explicit requirement for full public disclosure not only from Denmark, but their senior partner as well. https://t.co/TJL7gr6dy8

— Edward Snowden (@Snowden) May 30, 2021
Германската канцеларка Ангела Меркел и претседателот Франк-Валтер Штајнмаер се меѓу оние кои беа шпионирани од Американската агенција за национална безбедност (НСА)  и чии разговори беа прислушувани со помош на данската разузнавачка агенција ФЕ.
Соунден беше тој што уште во 2013 година откри дека Американците не само што ги шпионираат своите граѓани туку и лидерите на други земји, и тој објави дека американските власти го прислушуваат приватниот мобилен телефон на Ангела Меркел.
Медиумите сега стигнаа до внатрешните извештаи на данската ФЕ и со тоа ги потврдија тврдењата на Сноуден.
Сноуден, кој му откри на светот дека САД шпионираат наоколу, во времето кога Бајден беше потпретседател, вели дека сегашниот претседател на САД е добро подготвен да одговори на обвинувањата кога ќе патува низ Европа, бидејќи тој e длабоко вмешан во скандалот.
©Makfax.com.mk Доколку преземете содржина од оваа страница, во целост сте се согласиле со нејзините Услови за користење.

Путин за американските медиуми: Замислете дека испраќаме војска до вашите граници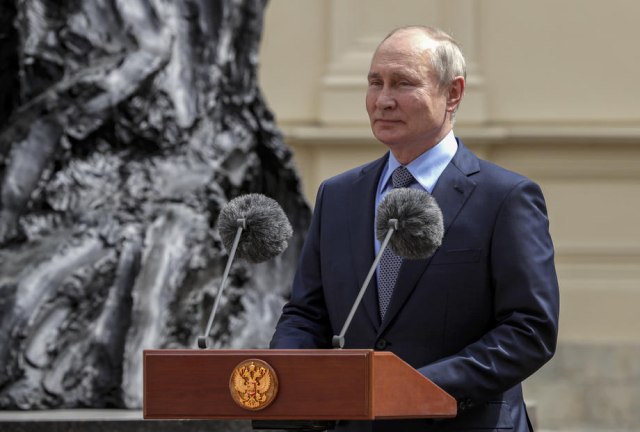 Во пресрет на средбата со американскиот лидер Џозеф Бајден во Женева, рускиот претседател Владимир Путин во интервју за американската телевизија "Ен-Би-Си" оцени дека воените вежби на НАТО и на САД се одржуваат во непосредна близина на руските граници и тој запраша што ќе се случи ако Русија го стори истото.
"Замислете дека сме ја испратиле нашата војска директно до вашите граници. Каков би бил вашиот одговор?", праша Путин.
Американската телевизија исто така потсети дека, кога Путин бил запрашан за неодамнешниот трансфер на руската армија во близина на украинската граница, Путин изјавил дека Русија спроведува воени вежби исклучиво на своја територија. Рускиот претседател го спомна фактот дека НАТО рутински спроведува воени вежби во близина на руските граници, како и фактот дека САД спроведуваат маневри на Алјаска, која е исто така во близина на руските граници.
Тој исто така ги отфрли сите обвинувања во врска со вмешаноста на Русија во изборниот процес, рече дека обвиненијата дека Русија или руски хакери се одговорни за сајбер напади во Америка се "фарса". "Тие нè обвинија за многу работи. За мешање во изборите, за сајбер напади и така натаму. Ниту еднаш, ама ниту еднаш не се обидоа да презентираат докази. Ова се само неосновани обвинувања", рече Путин.
Сепак, на прашање од домаќинот дали е загрижен дека американската разузнавачка служба можеби веќе навлезе длабоко во руските мрежи и дека е способна да нанесе посериозна штета, Путин рече дека, иако е можно, таквата опција не го плаши него. Од друга страна, Путин изјави дека Русија е загрижена за сајбер активностите на НАТО.
"Она од што се плашат во Америка може да биде опасност и за нас. НАТО го прогласи сајбер-просторот за борбена зона. Тие планираат нешто, подготвуваат нешто, секако дека сме загрижени за тоа", рече Путин.
Сепак, тој исто така изрази надеж дека Русија и Америка ќе започнат процес на соработка кога станува збор за борба против компјутерскиот криминал.
"Ајде да седнеме заедно, да разговараме, да најдеме компромисни решенија што ќе бидат прифатливи за обете страни", посочи тој.
Путин се осврна и на прашањето на рускиот блогер Алексеј Навални, велејќи дека ќе биде третиран не полошо од другите затвореници. На прашањето дали тој лично го наредил убиството на Навални, Путин рече дека Русија "нема навика да убива некого". За време на интервјуто, Путин исто така рече дека прашањето за размена на затвореници може да се дискутира за време на претстојниот самит со американскиот државен врв.
На прашањето дали е подготвен да ја разгледа можноста за размена на затвореници, тој одговори: "Да, се разбира. Знам дека има неколку американски државјани во Русија кои се осудени и кои се во затвор. Сепак, има неспоредливо повеќе руски граѓани кои се наоѓаат во американски затвори. Овие бројки се едноставно неспоредливи", додаде тој.