Србија: Не сме одговорни за нашето оружје во Јемен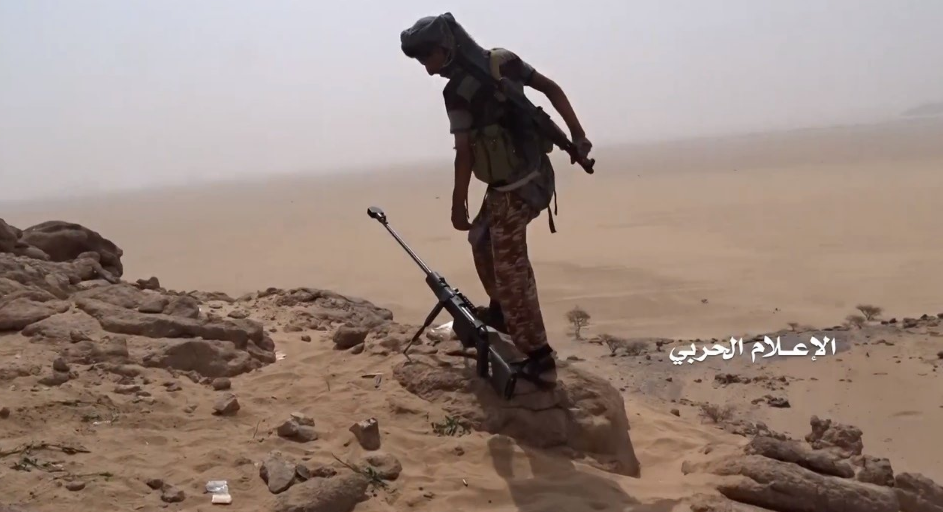 Министерството за трговија, туризам и телекомуникации на Србија нема сознанија за тоа дека оружје произведено во Србија завршило во Јемен.
"Дозволи за Јемен не се издаваат", пишува во одговорот до Радио Слободна Европа од Министерството кое е надлежно за издавање дозволи за извоз на оружје.
Прашањето за српското оружје што го користат спротиставените страни во Јемен повторно е актуелизирано откако на "Твитер" се појави фотографија од борец со ознаки на Хутите со пушка М93 која се произведува во фабриката "Застава" во Крагуевац. РСЕ наведува дека не може да ја потврди автентичноста на фотографијата.
Serbian Zastava M93 anti-material rifle in the hands of Houthi fighter. pic.twitter.com/91lblsWExS

— Yemen Observer (@YemeniObserv) September 2, 2018
Оружје произведено во Србија во изминатите месеци е забележано на фотографии од двете страни вклучени во крвавиот судир во Јемен, држава која е под ембарго од Обединетите нации за увоз на оружје.
На прашањето дали Србија извезува пушки "застава М93" и во кои држави, Министерството одговорило:
"Србија во текот на 2017 година и во периодот од 1 јануари до 1 септември 2018 година има издадено 13 дозволи за извоз во земјите членки на Европската Унија Чешка и Бугарија како и во Алжир, Обединетите Арапски Емирати и Саудиска Арабија".
Од таму негативно одговориле на прашањето дали надлежните во Србија може да контролираат каде оди оружјето кое се произведува во Србија.
©Makfax.com.mk Доколку преземете содржина од оваа страница, во целост сте се согласиле со нејзините Услови за користење.

Мицотакис ја претстави владината програма, на соседите им порача дека соработката ќе го одреди нивниот пат кон ЕУ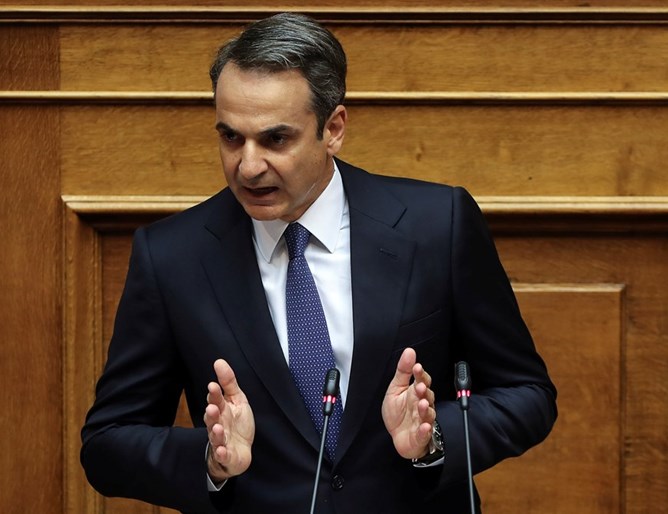 Грчкиот премиер, Киријакос Мицотакис денеска во грчкиот Парламент ја претстави владината програма, во рамки на  тридневната расправа за добивање доверба на владата.
Во едночасовниот говор, Мицотакис говореше за владината политика во повеќе области, а кусо се задржа и на преспанскиот договор и грчко-турските односи, пренесуваат медиумите во регионот.
"Приоритет за Балканот е да се ублажат негативните ефекти од преспанскиот договр, а главната точка тука е развојната програма за северна Грција, заштитата на нашите производи и големата меѓународна кампања за нашата Македонија", изјави Мицотакис.
Тој додаде дека ставот и добрата соработка на соседите ќе го одредат нивниот пат кон Европската Унија.
Грчкиот премиер во претставувањето на програмата, големо внимание посвети на економските политики. Најави намалување на даноците, како и забрзување на приватизацијата. Во однос на промените во здравството, Мицотакис нагласи дека ќе има вработување на 2.000 здравствени работници и истакна дека веднаш ќе почне да се спроведува законот за забрана на пушење на јавни места. Во образованието, приоритет на грчката Влада е вработување на 4.500 наставници по дефектологија, како и укинување на универзитетскиот имунитет според кој полицијата немаше право да интервенира во внатрешноста на факултетите.
Мицотакис вети борба против бирократијата, како и измени во изборниот законик, меѓу кои и можноста за гласање на Грците кои живеат во странство.