Столтенберг: Малку е веројатно дека ќе има војна меѓу Русија и НАТО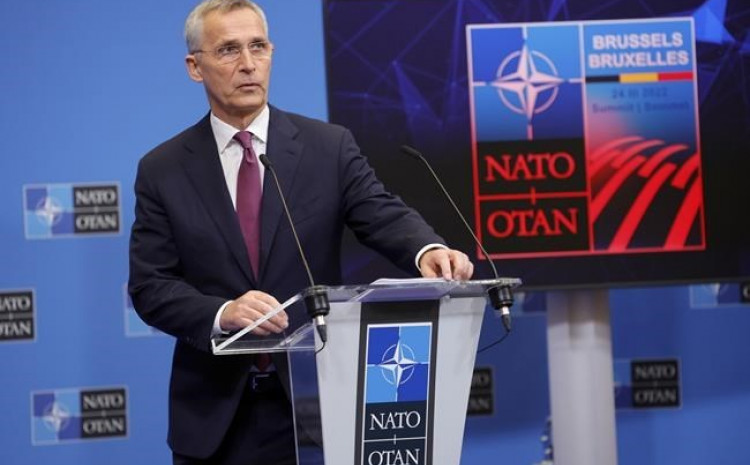 Генералниот секретар на НАТО, Јенс Столтенберг, изјави дека смета оти е малку веројатно дека ќе има целосна војна меѓу Русија и алијансата.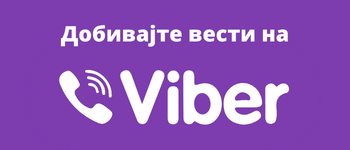 Сепак, тој посочи дека ситуацијата во Украина е крајно непредвидлива, а НАТО се соочува со нова реалност и мора да биде подготвен на долг рок.
Поради војната во Украина, НАТО ќе му го продолжи мандатот на Столтенберг за уште една година. Тој изрази благодарност и привилегија третпат да го продолжи мандатот.
Запрашан дали работата во НАТО е поважна од онаа што требаше да ја работи во Норвешката централна банка, Столтенберг рече дека чувствува дека е.
"I think it's not likely there will be a full-fledged war" between NATO and Russia, @NATO Secretary General @jensstoltenberg says. "But that's also because we have been so clear about the consequences if Russia attacks a NATO-allied country." pic.twitter.com/zhmQ874zZK

— Christiane Amanpour (@amanpour) March 24, 2022
©Makfax.com.mk Доколку преземете содржина од оваа страница, во целост сте се согласиле со нејзините Услови за користење.

Шолц: Можна е измена на договорот за ЕУ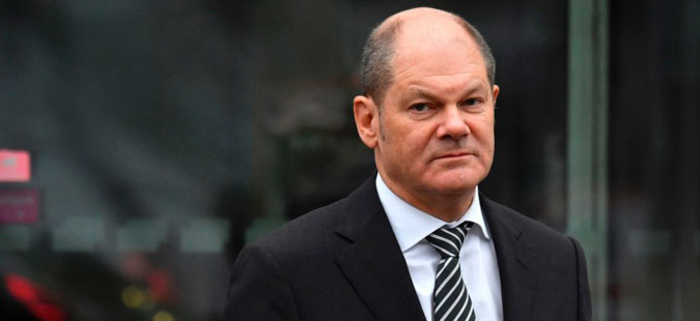 Германскиот канцелар Олаф Шолц денеска изјави дека не ја исклучува можноста за измена на договорот за Европската Унија, договорот од Мастрихт.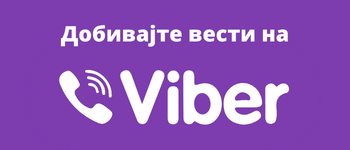 Неговата изјава дојде во време на обновена дебата за можните промени во начинот на кој функционира ЕУ, делумно поттикната од конференцијата за иднината на Европа, која предложи подлабока интеграција, вклучително и укинување на националното вето.
Ова го поттикна Европскиот парламент да повика на ревизија на неколку договори на Европската Унија, иако идејата долго време предизвика сомнеж кај многу членки на ЕУ, кои веруваат дека тоа не е неопходно и би го оттргнало вниманието од поважни прашања.
Доколку е потребно, можеме да разговараме за измена на неколку договори, вклучувајќи го и договорот за ЕУ, што не е табу, рече Шолц во Бундестагот.
Но, нагласи дека за такво нешто ќе треба најголем можен консензус бидејќи во овој момент најмалку се потребни полемики за институционалните прашања.
По одлуката на Унгарија да ја блокира забраната за купување руска нафта, минатата недела многу се зборуваше за тоа дали ЕУ треба да ја укине одлуката за вето за надворешната политика.
Некои лидери на ЕУ поддржуваат укинување на ветото за некои прашања и промена на договорот, но далеку од јасно е дали тие би се договориле за тоа кои одлуки може да се усвојат со мнозинство гласови и кои елементи од договорот треба да се променат, пишува "Политико".
Шолц денеска оцени дека мнозинството гласови е една од идеите чија цел е ЕУ да биде поефикасна и посочи дека е среќен што сè повеќе луѓе ја следат.
Некои членки на ЕУ веќе се изјаснија против промена на договорот за ЕУ, а на почетокот на мај, 13 земји, вклучително и балтичките и скандинавските, изјавија дека не ги поддржуваат несоодветните и предвремени обиди за почнување на процесот за промена на договорот, пренесуваат медиумите.